Goodbye job applications, hello dream career
Seize control of your career and design the future you deserve with
Addressing the lack of a Southern Queensland Supreme Court
Although Queensland's next state elections are scheduled for October 2020, Gold Coast lawyers are already pushing hard on an issue that could cost the ruling Labor party crucial support on the Gold Coast, writes Bruce Simmonds.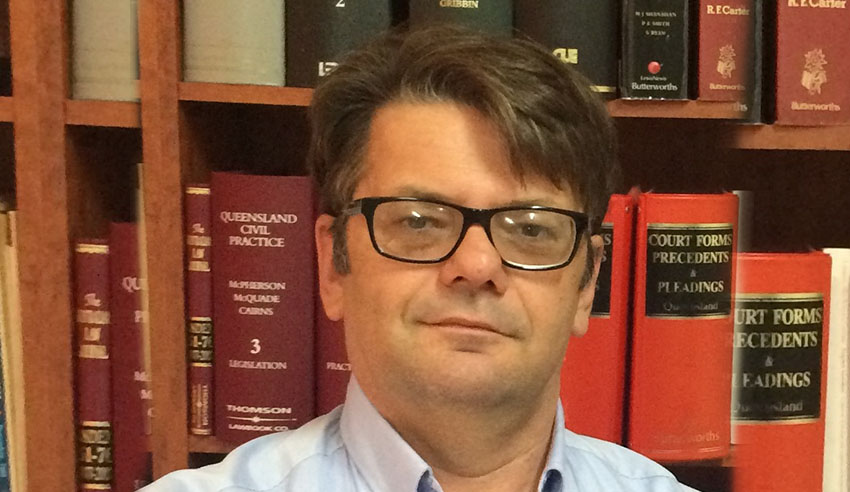 The city's legal profession has been strongly arguing against the state government's refusal to have a permanent Supreme Court on the Gold Coast.
You're out of free articles for this month
To continue reading the rest of this article, please log in.
Create free account to get unlimited news articles and more!
The refusal taps into a widely felt view on the Gold Coast of an official mindset in Brisbane that regards the Gold Coast as a hick provincial town.
Two-term Premier Anastacia Palaszczuk and her party naturally deny such thinking exists despite evidence to the contrary. Brisbane being only 80k kilometres north of the Gold Coast means Gold Coasters daily have to go to Brisbane to access key government services.
Last year, the state's courts held a token two-week Supreme Court sitting on the Gold Coast but it was a symbolic gesture only worsened when the Chief Justice's office claimed that there was not enough trial work to fill the two-week list and no civil matters were listed.
Gold Coast lawyers were not impressed at the tactic, arguing it's become standard on the Gold Coast to have all Supreme Court matters heard in Brisbane, and it takes time to list and schedule a Supreme Court hearing, and these things can't be thrown together quickly.
The brief symbolic Supreme Court sitting at the Southport Court was not expected and took many by surprise.
While the Labor government has shut the door on the matter, locals strongly disagree. Gold Coast Mayor Tom Tate has been pushing the state government to create a Gold Coast Supreme Court, as part of a wider proposal to expand Southport as the Coast's CBD. His council wants to create a hub that would contain government offices, library and other businesses. It's a sound and logical plan.
The problem is it doesn't conform with the Brisbane mindset toward the Gold Coast.
VIEW ALL
Simply, they don't seem to regard the Gold Coast as meriting key services such as the Supreme Court.
Instead our state government persists with this 1950s mindset that because we are within driving distance of Brisbane (on a badly congested and dangerous motorway), we can go there for all necessary state and federal government services.
The fact the Gold Coast is big enough to host the Commonwealth Games last year but not have its own permanent Supreme Court presence says much about the dismissive attitude our state government has to us.
The galling aspect, and what makes it bizarre is that Rockhampton, which has a population about the size of a Gold Coast suburb, has a Supreme Court judge to cover Central Queensland. Townsville and Cairns have the higher court too.
Yet the Gold Coast, the sixth largest city in Australia with a population heading toward 600,000 is not considered appropriate as a regular Supreme Court venue. Instead we are regarded as a provincial outpost of Brisbane in terms of the allocation of court resources. Feelings are running high because of this.
In the 2016–2017 financial year, 194 cases were committed to the Supreme Court from Southport, all of them had to be heard in Brisbane.
Locals are threatening to make it an issue at the next state elections, and while a Supreme Court in itself may not polarise voters, the emotions surrounding a denial of government services to the city is an assured vote catcher.
The case for a business plan to re-energise the Gold Coast's business hub at Southport is built around the ideal of injecting crucial new business into the Gold Coast and with it more commercial law work.
Southport is one of the likely options for a much-debated second casino on the Gold Coast. This development alone will generate millions of dollars in revenue.
Modern big businesses like to have easy access to a higher court to resolve sometimes billion-dollar disputes.
Those businesses won't settle here if they perceive the Gold Coast as merely an outpost of the business and legal services based in Brisbane.
Gold Coasters needing to attend Supreme Court matters have to travel on the increasingly dangerous M1 to Brisbane which involves considerably more time and expense than if their matter could be heard here.
Cost has been one of the arguments used against a permanent Supreme Court on the Gold Coast but the solution is only an aircraft flight away.
Rockhampton, with a population of fewer than 81,000 people has a Supreme Court judge based there. It would be a straightforward solution to simply extend the judge's circuit to provide services to the Gold Coast when things are quieter in Rockhampton and Central Queensland.
The lack of a permanent Supreme Court circuit for the Gold Coast goes further with local people treated even worse with Family Court sittings.
The Family Court sits in Brisbane, Cairns, Rockhampton and Townsville but not the Gold Coast.
Again, local people have to go to Brisbane for most Family Court hearings because we only get a handful of Federal Circuit Court hearings allocated per year.
Gold Coasters are poorly treated by the government with court services. If we can hold a Commonwealth Games we surely shouldn't have to be a satellite outpost of Brisbane with our courts.
Bruce Simmonds is litigation director with Gold Coast firm Parker Simmonds Solicitors & Lawyers.
UPDATE:
The Chief Justice of the Supreme Court of Queensland has responded to Mr Simmonds' assertions made about the Chief Justice's office in the fifth and sixth paragraphs of the above piece. 
"As a result of representations by the Gold Coast legal profession, the court undertook to hold a sittings at Southport in August 2018. For that purpose, practitioners were twice sent notices asking them to identify matters, both criminal and civil, which could be heard at a two week sittings. The response was disappointing, with no civil matters identified and few criminal.
"However, with the assistance of the office of the Director of Public Prosecutions and the Legal Aid Office (Queensland) enough matters were identified to warrant a two week sittings, which will be the subject of comment in next year's report. The amount of work able to be listed in this way was sufficient to indicate that another sittings in the second half of 2019 would be warranted.
"It is hoped that there will be a higher level of response from the profession in identifying matters which can appropriately be heard at Southport. The low take-up rate compared with other jurisdictions may be explained in part by the fact that the Gold Coast region, while having a greater population than other regional centres, has a much smaller catchment area in terms of geographical size and, so far as criminal matters are concerned, by the smaller number of committing Magistrates Courts than, for example, Toowoomba."