Goodbye job applications, hello dream career
Seize control of your career and design the future you deserve with
Post, pray, play?
Sports provide naturally gifted and hardworking athletes a platform from which to promote their fame in return for personal, social, and commercial outcomes, which are usually aligned with their sport's values and goals. But where does a sport stand when one athlete's social media post is a sponsor's version of discrimination, and how should the sporting organisation respond? asks Mat Jessep.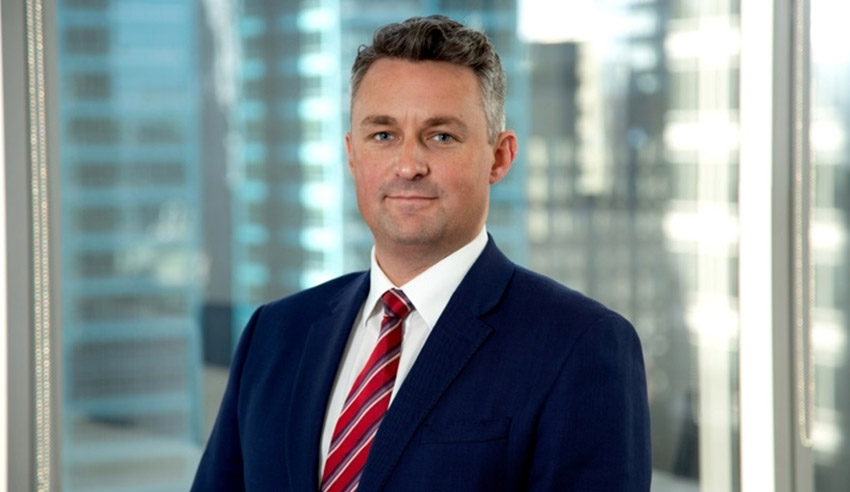 Headlines involving players and negative behaviour including discrimination, domestic violence, drugs charges, and sexual assault, are having a detrimental effect upon commercial operations and opportunities in sports, as well as breaching a sport's core values, according to some administrators. Recent matters also ask if such conduct can result in the long-term suspension, or standing down, of a player, or even in the termination of a player's contract.
You're out of free articles for this month
To continue reading the rest of this article, please log in.
Create free account to get unlimited news articles and more!
In this insight we explore the legal issues in play and ask if it's time for professional athletes to become more responsible for their brands?
Israel Folau and Rugby Australia – Round 2
On the afternoon of Wednesday 10 April, the Instagram account of Australian Rugby Union star player Israel Folau posted content which stated that unless various groups of people, including "atheists, homosexuals, fornicators, drunks and liars" "repented", then "HELL AWAITS YOU". 
This was the second time Folau has been involved in social media posts which have caused distress and concern to many, including his sponsors, his employer, and his employer's commercial partners. The previous incident led to a formal warning from Rugby Australia before the parties subsequently entered into a new playing contract.
This recent post has triggered an internal sports tribunal, with a hearing to take place on Saturday, 4 May to hear and decide the matter is established, under Rugby Australia rules.
This is the latest in a list of numerous cases of athletes making poor decisions and providing incriminating evidence of serious off-field indiscretions on social media. The use of social media platforms and the immediate access of athletes to their fans then encourages the public and media to discuss such events and ultimately increase negative public perception and backlash, often impacting a sport's relationship with their commercial partners and sponsors.
Free speech v Religious freedom
VIEW ALL
Amidst the backlash and public comments regarding the latest transgression by Folau are some confusing statements and what appears to be a demarcation of opinions along religious grounds.
Further, many commentators appear to be confused about the proper status of freedom of speech in Australia. This is perhaps largely due to the influence of US-produced media and entertainment content, where a right to free speech is enshrined in law and vigorously protected. However, at the outset it needs to be said that there is nothing in the Australian Constitution, and there is no federal legislation in Australia to protect a right to freedom of speech. Australians have no legal right to freedom of speech.
In relation to religious freedoms, everyone in Australia has the right to practice their religion free from government control or intervention. Further, people have the right to not be discriminated against on the grounds of their religion, including in the context of their employment.
Balancing various rights are laws against discrimination against segments of our community, as well as laws regarding hate speech, which is unlawful.
An employment law issue
This is best viewed and characterised as an employment issue, whereby an athlete has been alleged to have breached a sport's code of conduct, as incorporated into his employment contract, which the sport says is causing harm to reputation and impacting on the ability for the sport to generate revenue, all of which the player involved on this occasion was warned about just last year under almost identical circumstances.
There is clear precedent in place as to an employer's lawful ability to:
validly incorporate policies into an employment contract 1 ; and
take disciplinary action against an employee in relation to social media posts made outside of working hours.
The sports law context
On top of the human rights aspects and the usual employment law issues in play in the Israel Folau matter, there are unique sports law considerations that have to be taken into account:
Integrity sells
At a very fundamental level, sports sell integrity, which its values and governance makes up a bit part of, along with anti-doping and gambling rules. If a sport lacks integrity, it will struggle to find sponsors, fans, and participants at grassroots levels.
Bringing the game into disrepute
Most sports participation and player contracts will have a morals clause contained within. These clauses operate to police a wide range of player behaviour and conduct that (in the view of the club management or the sport's administrators) brings the game into disrepute.
These clauses are broad and ambiguous, by design. Triggering this clause may result in termination of the contract.
However, while the broad nature and ambiguity of these clauses often work against the player, whomever elects to wield a morals clause against a play must afford that individual with procedural fairness/natural justice. The issue of procedural fairness is alive in most sports tribunal matters, including player conduct.
Bringing the sponsor into disrepute
Commercial sponsors and partners will often have a morals clause in their agreements with the sport or club, working in their favour. These contractual triggers are often pulled by the sponsor as they protect their brand, or used as leverage to assist with negotiations.
This is the nexus between recent player misconduct and actions taken by the sport or club, with commercial impacts often forming the basis for decision making in this regard.
Assignment of image rights
Professional athletes in sports leagues in Australia will usually contract away, or assign their image and likeness rights to their employer (club), who then sub-license those rights to the sport or code as part of that club's participation agreement with the league.
The pro athlete still has the ability to contract directly with some sponsors, subject to the approval and control of the club and the league.
Team selection
Beyond all of this, in the sports context, it is also about team values and an athlete's commitment to the team over their own individual concerns, as Wallaby head coach, Michael Cheika meant when he said "the team is king".
Where a player no longer fits into team culture, upholds a sport's values, or is otherwise no longer in favour, the contract may remain in place, though the player is no longer named in the team, as in the recent case of fellow Rugby Union player, Quade Cooper and the Queensland Reds.
As well as the above, other sports-specific matters, including member protection and player welfare, must also be considered.
Social media as advertising
Like many organisations and stakeholders, sports and pro athletes may be a little slow in catching up to the social media wave, as social media itself is experiencing massive growth as a media and marketing channel for brands as they work with sports stars and influencers, with figures suggesting brands spent US$1.6 billion on social media advertising in 2018.
Within this system, and by assigning away their image rights, the athletes are often at arms-length from many of the commercial dealings involving their personal brand. Perhaps as a result of this we are starting to see that some players not fully controlling, appreciating, or understanding the value of their brand and the negative impact that poor decisions can make, not only on their brand value, but also on their ability to earn money from sponsors.
In some cases, as with Jack de Belin in the NRL and with Folau, this may ultimately impact upon their ability to earn income from the game itself.
We view player behaviour (largely), commercialisation of a sport, and the integrity of a professional game as being linked in a virtuous circle – each element needs and supports each other for a sport and its stakeholders to flourish. Better player behaviour supports a sport's integrity, which leads to better commercial outcomes. In turn, better commercial outcomes lead to better player behaviour and investments into supporting integrity measures.
A Solution: With (Image) Rights come (Commercial) Responsibilities
Perhaps we have now reached a point where pro sports in Australia need to follow the more sophisticated US and European models and strongly consider giving contracted professional athletes more control and responsibility over their brands, as well as training and support.
This involves giving the player the power to understand, develop, and leverage off their image and likeness.
In that way maybe all pro athletes will think twice about making a poor decision, or getting themselves in a questionable off-field situation, or expressing comments on private social media accounts that might cause controversy or backlash. The idea is to make it a true partnership between players and their sport, with responsibilities, accountabilities, and them relative upsides and downsides better understood and accepted.
Ultimately, athletes are human, and not everyone makes great decisions or values their commercial opportunities. In those cases, where athletes make comments that cause substantial public controversy, and even if the sport doesn't sanction bad behaviour, then another stakeholder will, and that's the sponsor.
Next steps for Folau
Folau lost his personal sponsorship with luxury car brand 'Landrover' in 2018 after first airing his religious views, which arguably discriminated against, if not formed hate speech towards gay people. The most recent fallout will surely be just as damaging to the player financially?
Now Folau will plead his case to a Rugby Australia Conduct Committee on Saturday, 4 May; he must convince them that he hasn't breached the code of conduct, or by extension his employment agreement, with an argument based upon any compelling mitigating factors.
Failing this, and barring any successful appeal or commercial settlement with Rugby Australia, it may well be game over for Israel Folau in the sport of Rugby Union.
In a World Cup year too… God help the Wallabies.
Mat Jessep is a supervising lawyer at DWF Australia's Sydney office.