Goodbye job applications, hello dream career
Seize control of your career and design the future you deserve with
Judge dismisses call for recusal based on tipstaff's 'activism'
A justice of the Supreme Court of New South Wales has dismissed an application for recusal because of the alleged political views of the tipstaff of His Honour.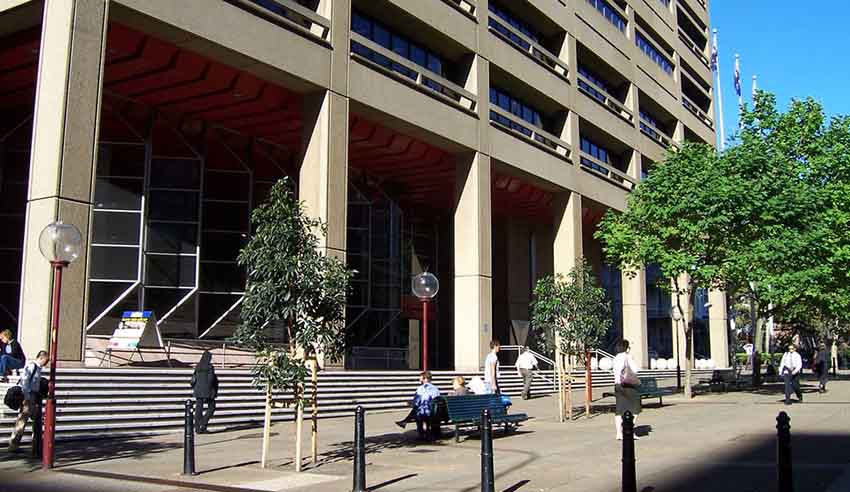 Bernard Gaynor, an "independent conservative blogger", has been engaged in "contentious and acrimonious litigation for a number of years" with Garry Burns, a "self-described gay activist". With regard to particular ongoing proceedings that came before Justice Ian Harrison, counsel for Mr Gaynor made an oral application without notice that His Honour should disqualify himself "upon the basis of apprehended bias".
You're out of free articles for this month
To continue reading the rest of this article, please log in.
Create free account to get unlimited news articles and more!
As part of that application, Mr Gaynor's counsel referred to "unsolicited emails" sent by Harrison J's tipstaff, "apparently on behalf of the Court, in a way which is not normal", as well as numerous annexures of social media posts, on the tipstaff's account, as well as media features, purportedly displaying the tipstaff's political leanings.
Those annexures included: a Facebook post referring to a University of Sydney production called "Peter Pansexual"; a Facebook photo showing the tipstaff participating in Wear It Purple Day; an article from USyd publication Honi Soit – written by the tipstaff – discussing the number of openly homosexual football players in Britain; and an article published in the Alternative Law Journal – again written by the tipstaff – on the transmission of HIV.
In addition, counsel annexed the 2012–13 annual report of the Aids Council of NSW, which listed the tipstaff as a staff member or volunteer of the organisation, another Honi Soit article penned by the tipstaff titled "In defence of Mardi Gras", and evidence of the tipstaff's participation in a documentary promoting Wear It Purple.
Mr Gaynor's submission, made by his counsel, alleged that Harrison J's tipstaff had "actively campaigned for ideas that are diametrically opposed" to his own views, and that since his legal proceedings were against a defendant who has complained about his "views on homosexual activism [and] homosexual activist organisations", and the tipstaff has separately "participated in homosexual activism", bias would thus be present in the proceedings.
"I believe that [Harrison J's tipstaff's] background and activities raises the prospect of actual and/or perceived bias in relation to his duties as tipstaff to His Honour [and that it] raises perceived bias in relation to His Honour's ability to preside over this hearing."
In a judgement delivered last week, His Honour responded that "the personal views of my tipstaves are largely unknown to me, except to the extent that they are revealed in the context of the relationship I have with them as my assistant in chambers."
"My current tipstaff's employment was neither influenced by nor dependent upon his social or political views. It was, in contrast, significantly informed by his outstanding academic and employment credentials."
VIEW ALL
However, even assuming otherwise, Harrison J said he failed to understand how his tipstaff's purported views would impact upon his own ability to preside over proceedings.
"An alarming and troubling aspect of the present application is the insidious way in which the personal interests and activities of a member of my court staff have become thrust, without any forewarning, knowledge or permission, into the public arena of these proceedings in the guise of what is alleged to be a concern that there is or may be a reasonable apprehension that I may not be impartial," His Honour added.
"Some members of the community might struggle to make that connection. I count myself among people in that hypothetical group. The significance of anything revealed by the evidence in this case to any issue I have to determine is about as high as it would be if I were deciding a case dealing with [water allocation] and one of the parties discovered that my tipstaff had done work experience on a cotton farm in the basin or was an enthusiastic supporter of downstream wetlands integrity."
Precisely how the annexure regarding the "Peter Pansexual" stage production, for example, "could establish that my tipstaff 'has participated in homosexual activism', is difficult to see", His Honour surmised.
The application was thus dismissed.