Goodbye job applications, hello dream career
Seize control of your career and design the future you deserve with
Lawyer X and Victoria Police slammed in ex-cop's RC testimony
The latest public hearings into the Lawyer X royal commission have kicked off, with former drug squad detective Paul Dale suggesting extreme corruption within Victoria Police and its dealings with Lawyer X Nicola Gobbo.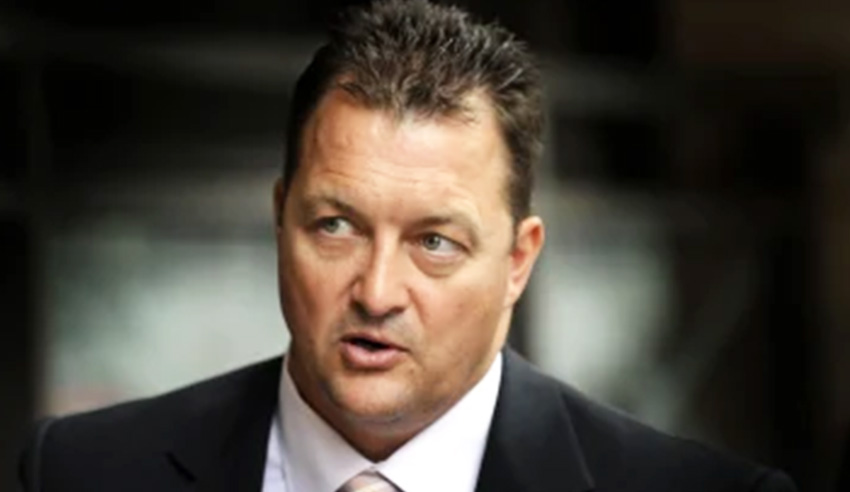 The Royal Commission into the Management of Police Informants recommenced for round four public hearings yesterday, hearing from just one witness: former Victoria police officer Paul Dale.
You're out of free articles for this month
To continue reading the rest of this article, please log in.
Create free account to get unlimited news articles and more!
Mr Dale used his time in the witness box to criticise Victoria Police and its dealings with Ms Gobbo as a police informer.
"This is an opportunity for Victorian citizens to see the corruption within the higher ranks of the Victoria Police and their total disregard of our law," Mr Dale said at the beginning of his testimony.
Throughout questioning by counsel assisting Chris Winneke QC, Mr Dale claimed Victoria Police and Ms Gobbo worked together as part of a "set-up" which ultimately saw him charged with the 2004 murder of police informer Terence Hodson and his wife Christine Hodson.
At the time, Mr Dale was accused of orchestrating Melbourne gangland criminal Carl Williams to organise a hitman to murder the Hodsons.
Mr Dale recounted how he had a telephone conversation with Ms Gobbo regarding legal advice, for which he claimed Ms Gobbo offered on a pro bono basis, and noted he was under the assumption that it was protected by legal professional privilege.
"As a result of that conversation, I was charged with murder and spent eight months [in] solitary confinement," Mr Dale told the commission.
Counsel assisting Winneke then asked Mr Dale if he knew Ms Gobbo was telling her "handlers" about him during their conversations, which he understood to be private.
VIEW ALL
"I had absolutely no idea. I wouldn't have gone near her with a 40-foot pole if I knew she was a police informer," he responded.
Mr Dale then described how he was "horrified" that legal professional privilege was taken advantage of and how it's now clear to him that Ms Gobbo and Victoria Police were working together "against the interests of justice".
The case against Mr Dale was ultimately dropped when Carl Williams was murdered in prison, and it was determined that the evidence against Mr Dale, detailing how there had been phone calls between he and Williams before the Hodson murders, didn't stand up in court.
Mr Dale claimed Ms Gobbo, under the instruction of Victoria Police, facilitated the only phone call between the pair while he and Ms Gobbo were at the Crown Casino together prior to his arrest.
"I never rang him, she rang him," Mr Dale said.
"I was being set up to make it look like I had this unethical, unlawful relationship (with Carl Williams)," Mr Dale said.
"I firmly believe that (Victoria Police) used her against me… It was an absolute debacle in court."
Continuing his testimony after lunch, Mr Dale noted how in hindsight he can identify several instances whereby Ms Gobbo was acting inappropriately in mixing her roles as both a lawyer and police informant.
"[Regarding his interactions with Gobbo] now I look back on it, she was wired up, and working with Victoria Police, and hoping there was something she could incriminate me with, and luckily I had done nothing wrong," he said.
"… She was a lawyer, and I sought legal advice from her, and it's a disgrace what Victoria Police made her do," he added, before noting the dealings between them are a "complete breach of Victoria's legal system".
"That's why we are here today — and I feel sorry for Ms Gobbo, because she was forced to do it."
Keep up to date with the latest coming out of the royal commission by following Lawyers Weekly's live blog.
Over the course of round four public hearings, we'll be exploring 2004 and 2005, with more focus on Ms Gobbo's dealings with Mr Dale, as well as her dealings with the Purana Taskforce, and her handover to the Source Development Unit, and registration as a human source by the SDU in September 2005.
This email address is being protected from spambots. You need JavaScript enabled to view it.