Goodbye job applications, hello dream career
Seize control of your career and design the future you deserve with
'Extensive interaction' between Gobbo and Vic Police to impact gangland case reassessments
The first six months into the Lawyer X royal commission has wrapped up, with commissioner Margaret McMurdo shining a light on the difficulties still to come as a result of vast and long-term dealings between Nicola Gobbo and Victoria Police.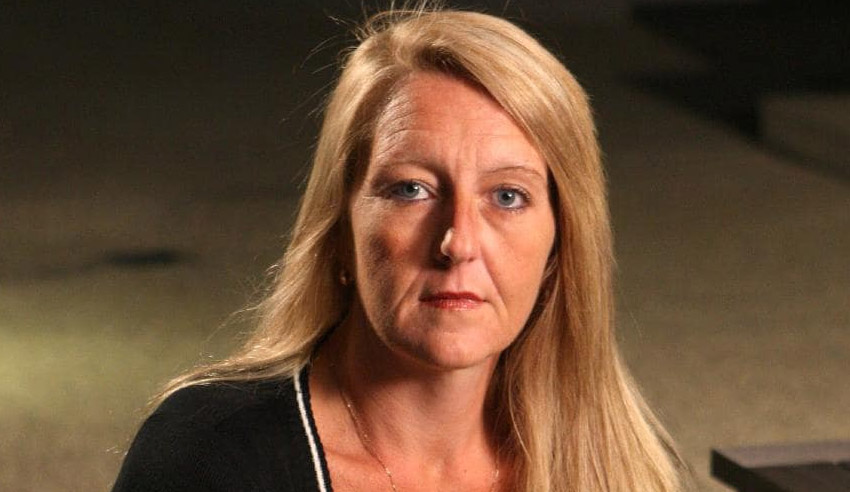 Earlier this week, commissioner McMurdo delivered a progress report to the Governor of Victoria, summarising the commission's first six months of inquiry and how it is addressing its terms of reference.
You're out of free articles for this month
To continue reading the rest of this article, please log in.
Create free account to get unlimited news articles and more!
In the report, commissioner McMurdo noted the "mammoth, Janus-like task" being undertaken by the commission, noting it must "unravel a complicated web of relationships, conduct and consequences dating back to the early 1990s".
"The Royal Commission into the Management of Police Informants was established after revelations that former barrister Ms Nicola Gobbo covertly provided information to Victoria Police about the criminal activities of people who had engaged her as their lawyer," the commissioner's foreword explained.
"These actions resulted in the convictions of several individuals being called into question, with the High Court of Australia observing that their prosecution 'was corrupted in a manner which debased fundamental premises of the criminal justice system'."
Some of Ms Gobbo's most high-profile clientele during the period in question included participants of Melbourne's "gangland wars" — a series of violent disputes between rival gangs involved in drug trafficking and other illegal activity, which consequently resulted in the murders of numerous individuals from 1998 to 2010.
So far, the commission has heard numerous suggestions that Ms Gobbo's involvement with her clientele went beyond that of a "typical lawyer-client relationship", with the latest witness, Victorian Police Commander Stuart Bateson, noting "she was part of a small group of criminal lawyers who would do anything to keep their clients out [of prison]".
At the same time, several witnesses to the commission have described the information Ms Gobbo was prepared to and did shell out to investigators involved in several high-profile operations, of which concerned her clients, raising a number of questions surrounding lawyers' obligations and client legal privilege, legal professional ethics, legal services regulation, amendments to the Evidence Act 2008 (Vic), and the use of human sources subject to legal obligations of confidentiality or privilege.
A woven web
VIEW ALL
In the progress report, commissioner McMurdo said the immense intricacies involved in Ms Gobbo's dealings with police as a human source and her duties to clients at the same time has created a number of challenges the commission will need to address before delivering its final report on 1 July 2020.
"The first stage is to identify individuals represented by Ms Gobbo during the period she operated as a human source. From the information gathered to date, the commission understands that over 1,000 individuals were legally represented by or received legal advice from Ms Gobbo during the relevant period. It is important to note that not every such individual was necessarily the subject of information she provided to Victoria Police," she said.
"The commission has also received material related to individuals who were not represented by Ms Gobbo in court proceedings, but whose cases may nonetheless have been affected — for example, because Ms Gobbo acted for a co-accused. Some individuals who were not ultimately convicted of a criminal offence (but rather were acquitted or had charges withdrawn) have also submitted that their cases may have been affected.
"This task is complicated by a range of factors, including the magnitude and interconnected nature of the criminal offending in some cases and overlapping police operations involving multiple co-accused. Further, some documentation prepared by law enforcement agencies in the relevant cases runs to tens of thousands of pages.
"Finally, extensive interaction between Ms Gobbo and police over many years, and the volume of information she provided, makes it difficult to trace the passage of such information from her human source handlers to other police for use in often protracted investigations and prosecutions."
As it progresses its review of cases, commissioner McMurdo noted that priority is being given to the those involving individuals who are currently in custody or who have made submissions to the commission that their case may have been affected.
"During each stage of the review and as more information is obtained from hearings, submissions and the production of further documents, it is anticipated that the commission may identify additional cases, along with additional questions and considerations to guide the review process," she added.
What will happen next?
There are a number of possible implications which may play out if cases prove to have been affected by the conduct of Ms Gobbo.
According to commissioner McMurdo, individuals whose convictions may be called into question by Ms Gobbo's conduct may seek to have their conviction or sentence overturned by a court. 
"A person convicted of an offence in the County Court or Supreme Court can apply for leave to appeal their conviction by the Court of Appeal," she said.
"If an appeal against conviction is successful, the court will overturn the conviction and order that a new trial is held or that the person is acquitted. Any sentence imposed for the offence (for example, a term of imprisonment, Community Correction Order or a fine) will also be set aside.
"If the person is in custody, they will likely be released. Exceptions would include if the person is also serving a sentence of imprisonment for another, unrelated offence, or if the court orders a new trial and bail is refused.
"In considering an appeal against conviction, the courts also have an inherent power to order a permanent stay of criminal proceedings. The effect of a permanent stay is that the proceedings come to an end. The power to order a permanent stay comes from the court's power to protect the integrity of its processes and ensure fairness. It is only used in exceptional circumstances, where a defect cannot be remedied by other powers available to the court."
Alternatively, individuals who believe they may have been affected can petition for mercy, as seen recently by one of Ms Gobbo's former clients, Faruk Orman.
"If a person wishes to challenge their conviction, but they have already unsuccessfully appealed, the only way that the conviction can be reviewed is to apply for a petition for mercy. On considering a petition for mercy, the Attorney-General has the power to refer the case to the Court of Appeal.
"If this occurs, the case is treated as an appeal against conviction. The Attorney-General also has the power to refer a specific point of law to the Supreme Court, which can provide an advisory opinion."
Commissioner McMurdo noted: "It is important to re-emphasise that the commission has no power to effect these outcomes."
A person's right to independent legal advice
In her foreword, commissioner McMurdo reiterated the right to independent legal advice and expectations that lawyers will act both ethically and within their clients' best interests.
They also have the right for certain communications with their lawyer to remain confidential, commissioner McMurdo said, noting that those charged with criminal offences "have the right to a fair trial, in which the prosecution must prove their guilt beyond reasonable doubt".
"They are entitled to receive both information upon which the prosecution intends to rely, and information that may undermine the prosecution case," she said.
"In addition to the duties owed to clients, lawyers have duties to the court and the administration of justice, which oblige them not to mislead the court or other legal practitioners.
"Police perform an essential public service in detecting and investigating crime and protecting the community. They must, however, exercise their considerable power and authority according to the law they are sworn to uphold, even when under extreme pressure to solve crimes. They are not above the law, nor are they above scrutiny.
"If criminal investigations or prosecutions are so compromised that an accused is denied fundamental rights, the consequences are serious. Convictions may be overturned and alleged offenders set free, causing victims distress and community concern. The time and effort expended, and paid for by the taxpayer, may be for nothing. If new trials are granted, victims may be forced to endure further proceedings long after the alleged offences occurred. Public trust in the criminal justice system is likely to be diminished."
The fourth round of public hearings for the Royal Commission into the Management of Police Informants (RCMPI) concluded yesterday, with the fifth round expected to kick off on 30 July 2019.
For all the latest on the RCMPI, click here.
This email address is being protected from spambots. You need JavaScript enabled to view it.