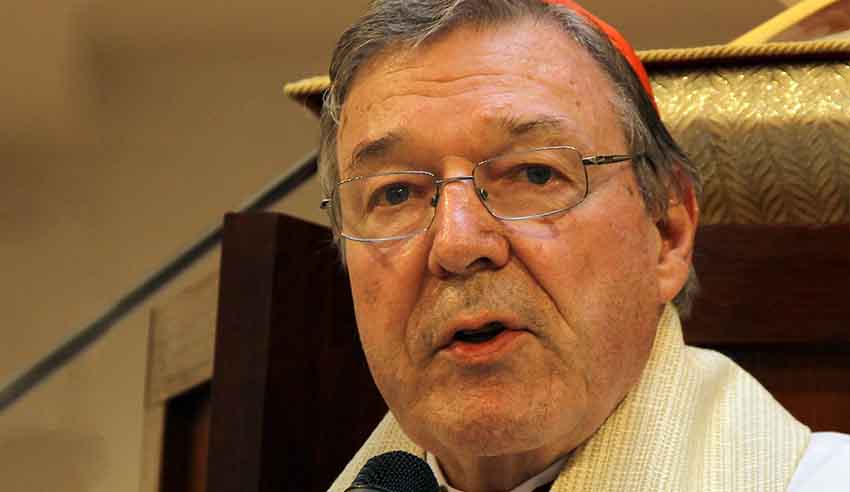 The judgment in George Pell v The Queen has been handed down this morning by the Court of Appeal in Victoria.
By a majority of two to one, the Court of Appeal dismissed Cardinal George Pell's appeal. He will continue to serve his sentence for the sexual abuse of two 13-year-old choirboys, and will be eligible for parole once he has served three years and eight months of his sentence. Whether he is able to be paroled will not be a matter for the courts, the Court noted.
The verdict follows the sentencing of Cardinal Pell in March of this year to a cumulative period of six years' imprisonment, after he was convicted last December of one count of sexual penetration of a child under 16 at the St Patrick's Cathedral in Melbourne, as well as four counts of committing an indecent act with, or in the presence of, a child.
The non-parole period was set at three years and eight months and the cardinal was registered as a sex offender for life and required to hand over forensic samples in accordance with that registration.
In handing down the sentence at the time, County Court of Victoria Chief Judge Peter Kidd said that he was mindful that he was sentencing the cardinal "within a unique context" and to a "not insubstantial" period of time.
The offending, His Honour surmised, was an "explicit expression of your authority over them" and characterised the abuse as both "brazen" and "grave".
"On any view, you seized upon the opportunity... to abuse them. Despite there being no grooming, you had time to reflect on your behaviour as you offended, but you failed to desist."
All of the offending, His Honour said, was made worse by the breach of trust and abuse of power, elevating the seriousness of the offending. The moral culpability, Kidd CJ continued, was "high" and the abuse did not quantify "low-end offending".
The conviction of the cardinal was initially subject to a suppression order, for the reason that the Catholic cleric was to undergo a second, separate trial. That trial was aborted, however, allowing for the recent lifting of the suppression order.
More to come.