Allens partner to lead Asian joint ventures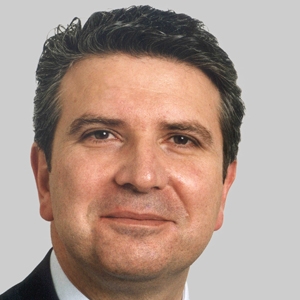 Allens has appointed Nic Tolé to spearhead its energy and resources practice in Asia.
Tolé (pictured) has forged a reputation as one of the leading energy and resources specialists in the Asia-Pacific region and he will lead the firm's joint ventures with Linklaters in Asia.
Allens and Linklaters have said the joint ventures will be central to the success of the global alliance the two firms announced in May.
The alliance has seen the establishment of joint ventures with the strategic focus on energy and resources development, project finance, infrastructure work and mergers and acquisitions regionally, along with an Indonesia-specific joint venture, Widyawan & Partners.
Tolé, who relocated to Hong Kong from Perth in October, was a key figure in the growth and success of the Allens operation in Western Australia, which has been used as a base to service both local and international transactions and projects.
He has acted for government and a number of major Australian blue-chip companies, including significant matters for mining giant Rio Tinto, in both M&A and major projects.
Tolé said he was excited about his move to Hong Kong and has welcomed the opportunities promised by the Asian joint ventures.
"Initial client response to the news of our joint ventures has been positive," he said.
"We believe our clients recognise that both firms have leading global practices in the energy and resources sectors – so the combination has been received positively by the market."