K&L Gates loses M&A veteran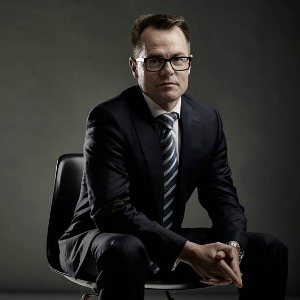 A long-serving partner at K&L Gates has defected to a boutique corporate firm.
John Mann (pictured), who has spent the past 20 years in the K&L Gates partnership, has joined Melbourne firm Clarendon Lawyers as a partner and director.
In addition to being a partner, Mr Mann was also a member of K&L Gates' (then Middletons) board of directors for eight years from 2005-2013.
His expertise lies in negotiated and unregulated M&A transactions; private equity, including MBOs/MBIs; joint ventures; corporate structures and restructures, and regulatory issues.
In taking the new role, Mr Mann joins former K&L Gates colleagues Tony Symons, Clarendon Lawyers' founder and managing director, and director Nick Manuell, who both did their articles under Mr Mann.
Mr Symons returned to work in Mr Mann's team following stints with Herbert Smith Freehills and Linklaters in Asia, before setting up Clarendon Lawyers in 2007.
Robert Josephs and Robert Feiner, also directors of the firm, complete the boutique firm's executive leadership team.
In making the announcement, Mr Symons said it had taken five years to "finally get [Mr Mann] to come across".
"I have known John for many years, both professionally and in a personal capacity.
"I'm excited about the technical and professional expertise and experience John will bring to Clarendon Lawyers, and about the benefits this will bring to bear for our people and our clients.
"On a personal level, John and I have a strong friendship and a mutual admiration and respect for one another. The value of that in a boutique firm environment where cultural alignment is vital, cannot be underestimated."