Ex Minters lawyer aims high in new firm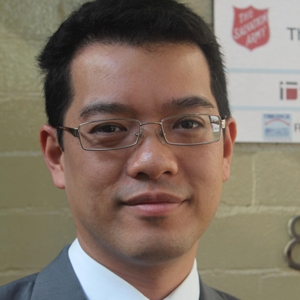 A former top-tier senior associate has his sights set on luring the big clients to his new firm, Salvos Legal.
Mark Khoo, a property lawyer who left Minter Ellison to take up a position as partner with Salvos Legal in January, said he is hoping to consolidate the practice and pull some big clients into the rapidly growing firm.
"There is a goal to focus on the property industry and also the general corporate sector, so certainly major corporations, property landlords, tenants and developers are on our list," he told Lawyers Weekly. "We understand that a lot of these clients have panel arrangements, and it takes time to apply and get on them."
Salvos Legal is an alternative law firm which funds a humanitarian arm through fees paid to a transactional arm. Founded by Salvation Army general counsel Luke Geary in 2010, the firm has experienced significant growth in the past 18 months and has earned high praise for its unique approach to social justice.
For Khoo, giving up a spot in the country's biggest law firm to join Geary, who is also the firm's managing partner, was a natural progression.
"I enjoyed my time at Minters and have many friends there, but it's a unique opportunity to work with a firm like Salvos Legal, and to find that what I do can also make a difference to helping others," he said. "That is what Salvos Legal is really all about."
Khoo's involvement with Salvos Legal started when he was asked to be a member of the advisory board prior to the firm's establishment, and he has found the transition a pleasing one.
"The major difference, besides the obvious size difference, is that it is a much flatter management and communication structure" he said. "There is a great sense of teamwork and a sense of togetherness, what we are here to achieve and what we are about."
According to Khoo, more firms geared towards proving alternatives to legal aid could be possible if the right organisations chose to implement them.
"What's important is for that organisation to have the resolve to execute it. It certainly helps to have the right people – the next Luke Geary's of the world – who have the drive to champion that," he said. "So, certainly a cousin of the Salvation Army could replicate Salvos Legal. With the right people and strategies, it can be as good as what the people involved in it want it to be."