M&A head departs NRF with team of lawyers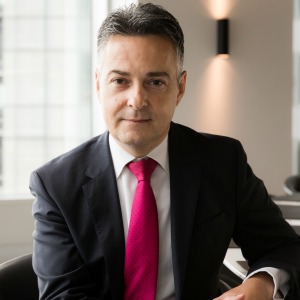 The former head of M&A at Norton Rose Fulbright in Australia has joined a national firm, along with one partner and five lawyers.
Con Boulougouris (pictured), the former head of M&A in Australia at NRF, has joined Minter Ellison's Sydney office.
Minter Ellison has also appointed former NRF partner Wissam Abwi, as well as a team of five NRF lawyers.
Mr Boulougouris specialises in M&A transactions and strategic joint ventures, representing Australian and foreign corporates in outbound and inbound investments.
He has experience in agribusiness, gaming, leisure, engineering and construction sectors.
Mr Abwi specialises in M&A transactions, capital partnerships and joint ventures in the real estate sector. 
John Steven, the head of Minter Ellison's M&A division, said the two new partners are "exceptional lawyers who have built outstanding M&A practices in industry sectors".
"They are heavy-hitters and highly regarded amongst major industry players for their pragmatism, commercial insight and assured handling of complex mandates," he said.
"With their long-standing relationships with blue-chip corporates, Con and Wissam will be great assets to our domestic and regional M&A team and platform."
NRF has seen a few partner movements lately. Tax lawyer Ellen Thomas left Baker & McKenzie to join Norton Rose Fulbright's Sydney office in this month.
Former NRF lawyer Gerard Timbs was appointed to the Brisbane partnership at Holding Redlich in February. That same month former NRF partner Ben Allen moved to Gadens.
In October Damien Butler left NRF to join Colin Biggers & Paisley's restructuring and insolvency team in its Brisbane office.