HWL Ebsworth nabs three new partners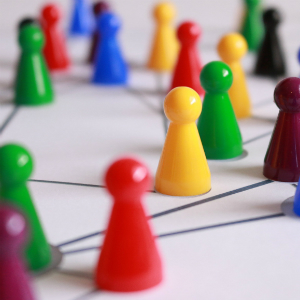 Sophie Given, James Lonie and Ailbhe Kirrane have been appointed as new HWL Ebsworth partners in what the firm has coined a "continued appetite for growth".
Defecting from Sparke Helmore, Holding Redlich and Lander & Rogers respectively, the three partners have joined HWL Ebsworth to bolster its litigation, commercial and insurance teams in Sydney and Melbourne.
Managing partner Juan Martinez credits the firm's partnership model for attracting the "high-quality lateral recruits". He said the appointments were a clear indication" of the firm "continuing to seek growth opportunities in areas of importance to national and international clients".
Ms Given, departing Sparke Helmore special counsel, joins the HWL Ebsworth's Sydney team as a new litigation partner. Ms Given specialises in government and administrative law, primarily in Commonwealth jurisdictions and Commission of Inquiry, and regularly appears for government agencies in matters that are the subject of judicial review. She has practised at the NSW Bar for almost a decade and acted as principal legal officer, case studies, for the Royal Commission into Institutional Responses to Child Sexual Abuse.
Also joining the the HWL Ebsworth Sydney office is former Holding Redlich transactional corporate partner Mr Lonie. Mr Lonie specialises in mergers and acquisitions, funds management and equity capital markets, with a particular focus on the financial services industry. He has also advised boards on regulatory and corporate governance issues.
In Melbourne, Lander & Rogers loses Ms Kirrane as a partner following her jump to the HWL Ebsworth insurance team. Ms Kirrane was admitted in Ireland where she practised as a solicitor and tax advisor. She has an extensive history of advising insurers in relation to directors' and officers' insurance, financial lines, professional indemnity and public liability.
According to recent partnership surveys published by The Australian and the Australian Financial Review, with 198 partners HWL Ebsworth is the largest legal partnership in the country. The firm's model aims to provide a low ratio of solicitors to partners.
"Many people have queried me about our ultimate ambition in terms of partnership size," Mr Martinez said.
"Our unique model enables us to continue to grow without risking the sustainability of our business. For that reason, we have no need to place a limit on our future growth. Our existing team members have the ability to progress within the firm in the absence of any artificial ceilings."
The new hires coincide with the announcement of the firm's largest-ever round of internal promotions that saw six partners and nine special counsel step up to partnership.
New HWL Ebsworth Sydney partners include Tim Ainsworth in insurance as well as Karen Fairbairn and Daniel Zabow in the litigation team. From Melbourne, Colin Almond, Johnny Ho in and Alex Koidl have been promoted to the litigation, commercial and real estate and projects groups respectively.
The firm has also promoted to special counsel Andrew Allan (insurance and Australian government – Canberra), Melissa Hanbidge (litigation – Brisbane), Colin Harris (building and construction – Brisbane), Joy Horwood (litigation – Perth), Shanna Kruger (real estate and projects – Sydney), Kaveetha Kumar (insurance – Sydney), James Lofting (planning, environment and government – Melbourne), Mark Riddington (building and construction – Sydney) and Daniele Solomon (litigation – Melbourne). 
HBL Ebsworth's rapid growth has been driven by a dual focus on lateral recruitment and the continuing development of existing team members, Mr Martinez added.