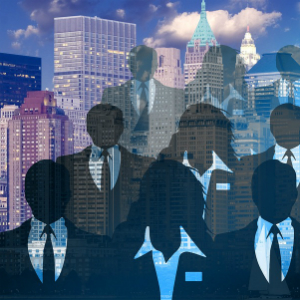 Partner promotions and extra ranks of senior associates have been announced at global rivals King & Wood Mallesons and Herbert Smith Freehills, effective 1 July.
The promotion of 12 lawyers to the King & Wood Mallesons partnership and 42 new senior associates at Herbert Smith Freehills will mark the new 2016-17 financial year.
The addition of a dozen KWM partners is the largest number of new partner promotions for the firm in five years. Five women have been promoted to partnership, which the firm suggests is a "significant step in meeting its commitment to promote greater gender balance within the Australian partnership".
According to KWM Australia chief executive partner Sue Kench, the promotions represent an investment in growth for the firm.
"The fact that we are able to make this investment signals the strong position of the firm. We are focused on growth and ensuring we have the capability in core areas where we see the biggest opportunities for our clients now and into the future – both in Australia and offshore," Ms Kench said.
"We are delighted to welcome such a large cohort of new partners. They will each bring a fresh perspective, diversity of ideas and new energy to the Australian partnership," she added.
Four KWM practice areas have new partners from banking and finance, projects and real estate, dispute resolution, and M&A/private equity groups.
The KWM Sydney office welcomes seven new partners: Matthew Coull, Jo Dodd, John Eagleton, Rebecca Finkelstein, Henrik Moritz, Elizabeth Hundt Russell and Rod Smythe.
Meanwhile, two new partners will join the Melbourne office, Chris Dynon and Emily Masters, Annabel Griffin will join in Canberra, Shannon Etwell in Brisbane and James Wang in Perth.
The new financial year will also mark a new phase in the career track of 42 HSF lawyers who have been promoted to senior associate across the nation. The new generation of HSF senior associates comprises over 70 per cent women.
Sue Gilchrist, HSF Asia and Australia regional managing partner, said the new cohort of senior associates would advance the firm's client relationship focus.
"I'm delighted to see the promotion of 42 of our lawyers to senior associate positions, in recognition of their exceptional talent and experience. In stepping up into these senior roles our new senior associates will further enhance our ability to develop and deliver client-focused solutions," Ms Gilchrist said.
"We congratulate all of these new senior associates on their success and wish them all the best for their careers."
Promotions in Sydney, Melbourne, Brisbane and Perth offices have been made across the firm's corporate, disputes, finance, real estate, projects and employment practice groups.
In Sydney 17 lawyers have been promoted: Catherine Adamson, James Braithwaite, Natalie Colbert, Michael Compton, Sam Cooper, Anna Coroneo, Katherine Dommerson, Rebecca Elgar, Breanna Hamilton, Sally-Anne Ivimey, Amanda Lyras-Jones, Suzannah Morris, Melissa Rubbo, Mark Smyth, Bailee Walker, Lauren Whitehead and Emma Zarb.
The Melbourne office has 15 new senior associates: Emily Coghlan, Rachelle Downie, Amelia Edwards, Matthew Eglezos, Courtney Ford, Jeremy Herz, Anna Jaffe, Lilly Knorr, Adam Lambert, Paul Marshall, Chelsea Roche, Annabel Sampson, Melanie Smith, Rachael Wong and Alex Zolotarsky.
The Perth office has had four promotions: Owen Alcorn, Melissa De Abreu, Maja La Rosa and Sue Nicholas.
In Brisbane six lawyers will take on roles as senior associate: Sarah Beer, David Castelino, Freya Hillier, Bianca Janovic, Danielle McCarthy and Scott White.
HSF bolstered its partnership in May, with six Australian lawyers promoted among 20 new partners across its global network.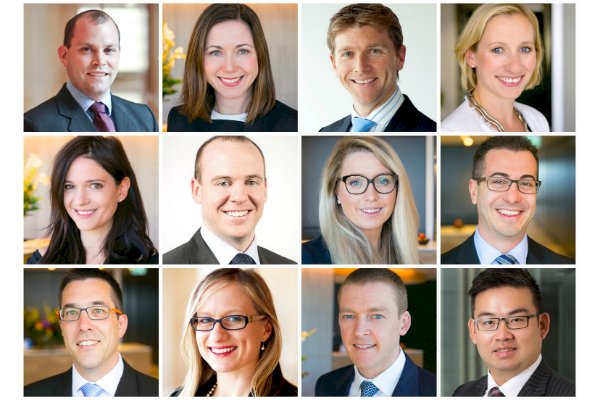 King & Woood Mallesons has announced 12 new lawyers will join its partnership as of July 1.