Career progression for lawyers at Bakers, HDY and NRF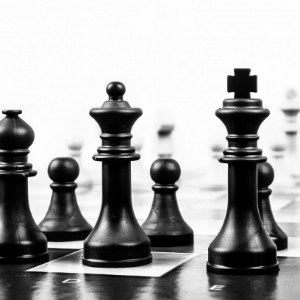 Several Australian lawyers are climbing the ranks at Baker & McKenzie, Henry Davis York and Norton Rose Fulbright, following the firms' latest round of global promotions.
Lawyers have been promoted across the nation, with Baker & McKenzie, HDY and NRF announcing the latest partner, senior counsel and senior associate promotions, effective 1 July.
Four lawyers have been promoted to the Bakers partnership, while HDY welcomes three new partners, four special counsel and 10 senior associates. NRF has promoted 20 senior counsel and 16 senior associates.
Four lawyers from the Bakers Melbourne office have been promoted to the firm's partnership, with 85 new partners announced globally. The Australian partners are Chuong Nguyen, Toby Patten, Rick Troiano and Dora Stilianos, who work across the healthcare, banking, M&A and real estate groups respectively.
Baker & McKenzie chairman Eduardo Leite said the new partners demonstrate the broad diversity of talent at the firm.
"I am pleased to welcome all of our new partners from across the world. Our promotions demonstrate our broad diversity of talent across numerous countries and practice groups," Mr Leite said.
Meanwhile, HDY has promoted to partnership Hamish Dixon, Laura Johns and Alex Whiteside from the banking, turnaround and insolvency and projects, construction and procurement groups.
Speaking of the new promotions, HDY managing partner Michael Greene said: "Apart from their obvious legal talent and expertise, the appointment of Hamish, Laura and Alex is also due recognition of their dedication to excellence and client service which is at the heart of all we do at HDY.  
"Our firm is fortunate to have such high-quality individuals join the partnership, bringing their passion and enthusiasm as leaders to the firm."
The firm has also promoted to special counsel Rodney Hawkins, Eric Herman, Jillian Mitford-Burgess and Helen Taylor.
HDY's new senior associates are Alesha Burke, Leanne Ho, Gianna Minato, Rachel Page, Charlie Ralph, Nathan Roberts, John Vijayaraj, Tom White, Ken Wong and Sneha Yamunarajan.
NRF also recently announced special counsel and senior associate promotions across its Sydney, Melbourne, Brisbane and Perth offices as a "reflection of the deep and diverse pool of talent across Australia". 
The promotions are in the antitrust and competition; banking and finance; corporate, M&A and securities; dispute resolution and litigation; employment and labour; intellectual property; real estate; knowledge; and corporate social responsibility teams.
NRF managing partner in Australia Wayne Spanner said: "My partners and I have been proud to have watched these new senior associates and special counsel develop their careers. It is especially rewarding to see so many strong female candidates come through the ranks, which is also a testament to our career development, mentoring and diversity and inclusion initiatives.
"Our new senior lawyers give me every confidence that our business and the work of our clients is in good hands at this crucial time for the development of the legal profession."
In Sydney, Simone Alphonse; Natalie Aprea; Michelle Asimus; Anita Choi; Melanie Hunter; Beth Kitchener; Alexandra Shields; and Rebecca Smith have been promoted to special counsel. 
The new senior associates include: Charlotte van Beek; Lai Lynn Choong; Mairead Cusack; Amanda Elias; Jodie Kessler; Gemma Livingston; Abby Mu; Olivia Newman; Jenida Satem; and Nilofar Zimmerman.
In Melbourne, Guy Albeck; Ka-Chi Cheung; Adele Gray; Alexandra Guild; Rebecca Hall; Nicki Milionis; and Chris Mitchell have been promoted to special counsel. The new senior associates include: Kylie Lightman; Viet Nguyen; Fleur Shaw-Jones; and Danielle Strain.
In Brisbane, Julie Brown; Leanne Collingburn; and Sandra Pepper have been made special counsel. The new senior associates are Juliette King and Sarah McMahon.
In Perth Shelley Merenda and George Varma were promoted special counsel.