National recruits Sydney Airport in-house counsel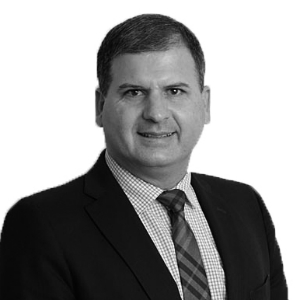 A senior corporate lawyer at Sydney Airport has been appointed to the partnership of Colin Biggers & Paisley.
Peter Bournas (pictured) has joined Colin Biggers & Paisley as a partner in the property and development group. The property lawyer previously worked for CBP from 2001 to 2007 and has almost 20 years' experience.
Mr Bournas has returned to the national firm after leaving to take on an in-house role for Sydney Airport, where he was responsible for all property, development and leasing matters. His practise mainly focuses on property development, major projects, leasing, acquisitions and disposals.
CBP property and development team head Chris Rumore said Mr Bournas would boost the expertise of the group.
"We are excited that Peter will be rejoining our team. We've had great success in the property industry to date and will further enhance that with the skills, expertise and experience Peter brings to the table," Mr Rumore said.
New insurance partner Daniel Creasey has also been welcomed to the leadership team. In the past year alone Mr Creasey has overseen more than 10,319 hours of pro bono work worth in excess of $3.6 million.
Three lawyers were recently promoted to senior associates in the firm's Sydney and Brisbane offices, namely Aaron Bolton, Vanessa Gulesserian and Elton Morais. Stephen Thompson, Richard Arrage and Carlos Gouveia have also been hired to the transport and logistics, and the corporate and commercial teams.