Barrister and tax specialist Jonathon Leek will leave chambers to join Deloitte's legal team in Perth. He is the accounting giant's first partner in Perth and 10th partner appointment in Australia.
Earlier this year the University of Western Australia made Mr Leek an honorary fellow of its law school, hailing him one of the nation's foremost tax lawyers.
Before Mr Leek was called to the bar in 2014, he was a tax partner for top-tier firms Gilbert + Tobin and Corrs Chambers Westgarth. He has worked as a lawyer at Baker & McKenzie and, before that, as a corporate and internal tax consultant for Ernst & Young.  
Mr Leek will vacate Francis Burt Chambers to begin working as a partner of Deloitte's legal practice in September.
Speaking of his appointment, Mr Leek said he was looking forward to working with a "dynamic team and premium client base". 
"Deloitte's commitment to invest in and grow its footprint in the tax controversy space was the major drawcard," Mr Leek said.
The latest addition to Deloitte's partnership team comes at a time when the tax market has become "increasingly complex", said head of tax practice group Jonathan Schneider.
"Tax systems are constantly changing, there's more uncertainty in the market than there has been for a long time, and reforms are coming left, right and centre.
"In our view, the circumstances in which disputes will arise are far greater than they have been historically," Mr Schneider said.
"Jonathon's addition to the team very much helps us in that space. He brings a skill set we've never had in Perth before," he said.
Deloitte's national leader of lawyers, James Fabijancic, confirmed that further "targeted" appointments such as Mr Leek's would be announced in coming months. He indicated the firm's desire to for growth, to become a "leader in tax dispute resolution".
Recent times have seen the big four accounting firms diversify their service offerings, with particular activity in the WA market. In April EY Oceania acquired a specialist tax law practice in Perth, stating that client demand was driving its foray into the legal services space.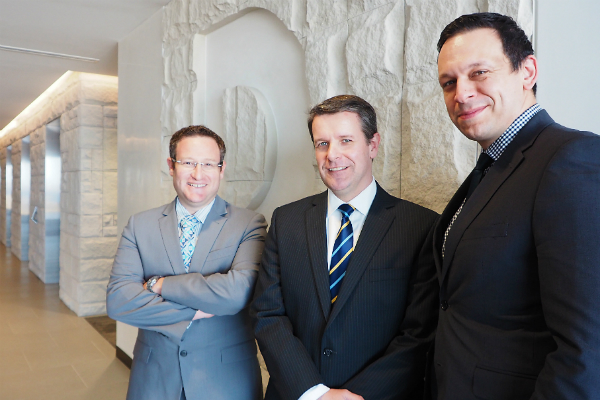 L-R: Jonathan Schneider, Jonathon Leek and James Fabijancic