Maddocks poaches 2 partners from rival firm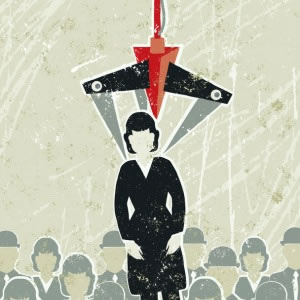 Maddocks has announced it has bolstered its Commonwealth government practice by recruiting two partners from a rival law firm.
Maddocks has poached partners Anthony Willis and Caroline Atkins for its Canberra office, from DLA Piper.
Mr Willis has advised on some of Australia's largest commercial and government transactions and disputes. He was a partner at DLA from 2000, holding several leadership positions at the firm.
Ms Atkins has extensive experience in Commonwealth government procurement and contracting, including involvement in government ICT procurement since the early 1990s. She held the position of managing partner for DLA Piper's Canberra office and was a partner of the firm from 2002.
Maddocks CEO Michelle Dixon said these appointments will position the firm's Commonwealth government practice and Canberra office for long-term growth.
"The experience and expertise that Anthony and Caroline will bring to Maddocks will allow us to offer greater resources and scale to our Commonwealth clients, particularly in the commercial, contracting and ICT space," Ms Dixon said.
"These appointments position Maddocks as a leading law firm in the Commonwealth government space and add to our market-leading capabilities as a go-to firm for government generally, as well as commercial and ICT procurement matters particularly."
This sentiment was echoed by Maddocks chairman Mark Henry, who added that "having a Commonwealth government practice with greater depth and with a greater ability to act nationally on Commonwealth matters would have a flow-on effect for the firm's broader government practice".
"Government work is a cornerstone of Maddocks," Mr Henry said.
"Over the past five years we have made a significant investment into our Canberra office and our Commonwealth government practice. That investment has led to a dynamic, full-service offering to our Commonwealth government clients.
"We are fully committed to the Canberra market and fully committed to making sure we are providing an outstanding service to our clients."
Mr Willis and Ms Atkins will begin their new roles at Maddocks later this year.