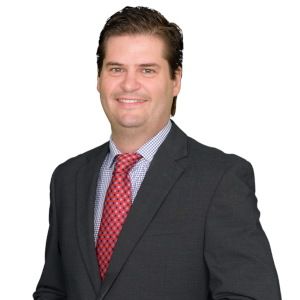 A national law firm has announced it has appointed a new corporate partner who brings over 15 years' local and international experience to his role.
Holding Redlich has welcomed Esteban Gomez (pictured) as partner within its corporate and commercial practice, based in Brisbane.
According to a statement from Holding Redlich, Mr Gomez represents a significant coup for the firm, having advised on high-level M&A and capital market matters both in Australia and overseas. He has also advised on transactions across the education, energy and resources, construction, government, retail, telecommunications and IT industries.
In addition, Mr Gomez has vast experience working in-house, across the banking, aviation and talent services industries.
Holding Redlich national managing partner Ian Robertson welcomed Mr Gomez to the firm, saying he will be a major asset to the practice group.
"Esteban has strong domestic and international experience across many key industries and brings with him a set of high-level skills that will enhance the work already being done by our national corporate and commercial team," Mr Robertson said.
Mr Gomez is equally excited to join the team, noting that it's a good time to be working across his practice area.
"This is an exciting time to be working across the M&A and capital markets sector and I am very happy to be joining the team at Holding Redlich," Mr Gomez said.
"While the macro economic and political environment continues to be predictably unpredictable, this mixed landscape can also present opportunities for businesses seeking to move quickly as opportunities arise and I expect the remainder of 2017 to continue a positive trend of mid-market M&A and capital markets activity.
"Australia also remains a favourable destination for inward investment from overseas and I look forward to continued activity in this area."