Cooper Grace Ward begins new FY with 16 senior promotions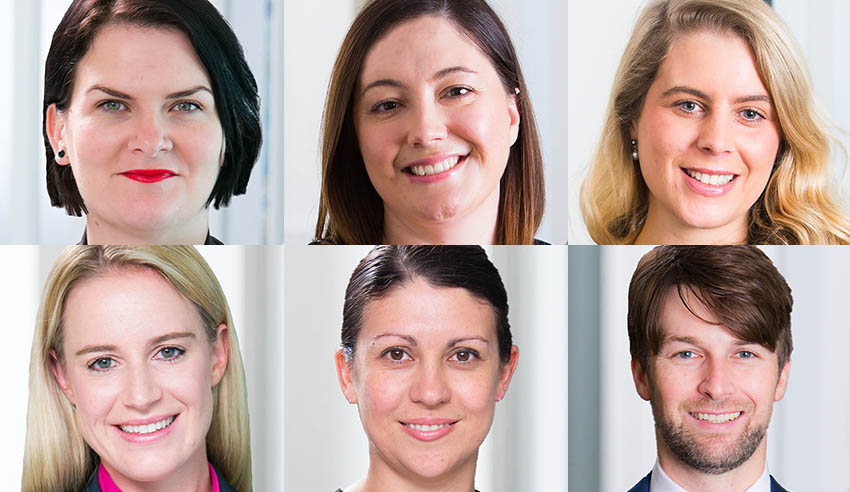 Cooper Grace Ward will start the new financial year with 16 new senior promotions.
Twelve lawyers have been promoted to senior positions, including three new partners.
These latest promotions, combined with the firm's promotions and hires from earlier in the year, include three special counsels, five senior associates and five associates across several practice areas.
Managing partner Chris Ward praised the freshly promoted team members for their dedication and service to the firm.
"All 12 team members are talented lawyers who support the strong culture of our firm, and their promotions are very well deserved. I want to highlight the significant contribution that each of these team members [has] made to Cooper Grace Ward," Mr Ward said.
"I'm especially delighted to announce these promotions at a time when the industry is being impacted by the economy and other external factors."
The combined 2020 promotions are split 75 per cent female and 25 per cent male and increases the firm's partnership to 24.
The firm's newly promoted partners include Laura Gahan, from the commercial and rural property practice, Sarah Lancaster who is in the revenue, tax and tax disputes practice and Hayley Mitchell who is in the estate planning, administration, superannuation and disputes practice.
Ms Gahan is an experienced commercial property lawyer who advises on all aspects of commercial and industrial property purchases, disposals and management, complex rural land and multi-tiered agribusiness transactions, as well as commercial, industrial and retail leasing and redevelopment. She is known for providing clients with outcome-driven and pragmatic advice.
Ms Lancaster is in the revenue, tax and tax disputes practice, representing clients in a variety of disputes with the Australian Tax Office and Office of State Revenue. She focuses on providing clients with practical and timely advice in disputes involving, income tax, international tax, GST, payroll tax, stamp duty and customs duty.
Ms Mitchell is a Succession Law Accredited specialist (Qld) and SMSF Specialist AdvisorTM accredited by the SMSF Association and practises in estate, superannuation and trust disputes, estate planning, and estate administration. 
She provides a broad range of advice involving executors' duties, beneficiaries' rights, problematic and contentious estate administration and superannuation death benefits, and matters involving attorneys, administrators and guardians.
The new special counsels are Miranda Klibbe, Vanessa Thompson and Ben Williams.
Ms Klibbe is an experienced commercial dispute resolution lawyer with particular expertise in property and contractual disputes. She has successfully handled complex litigation matters for a range of clients including cases involving commercial leasing, building and construction, body corporate, franchising and contract disputes arising from the breakdown of commercial relationships. 
Ms Thompson brings more than 14 years of experience specialising in planning, environment and related land use matters. 
With expertise in all aspects of development assessment, regulatory and compliance issues, planning appeals and litigation, Ms Thompson balances a detailed knowledge of the law with a commercial and strategic approach based on the needs of her clients.
Mr Williams' insolvency experience has included advising clients in relation to liquidations, administrations, receiverships, deeds of company arrangement and bankruptcy appointments. 
As well as working for national law firms in Australia, he has worked on secondment with the Australian Securities and Investments Commission.
The new senior associates are Sandra Barry, Adelaide Hayes, Damien Jarrett, Melissa Mourilyan and Anita Wilson.
The new associates are Jessica Byrne, Alexander Hawkins, David Lee Lewes, Caitlin McKenna and Niki Schomberg.
The announcement comes as the firm prepares to celebrate its 40th year of operation in December 2020.