Davies Collison Cave announces 12 new promotions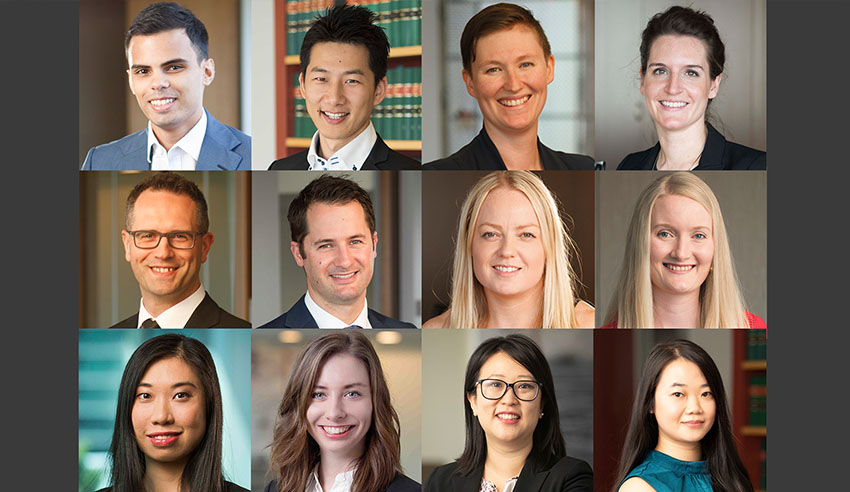 Asia-pacific IP firm Davies Collison Cave (DCC) has made a number of promotions for the start of the new financial year.
DCC Group managing principal Michael Wolnizer said that these promotions underpin the future growth and success of DCC and illustrate the depth of DCC's talent pool.
"Each individual is a respected expert in their field and have a strong commitment to serve their clients with excellence and integrity," Mr Wolnizer said.
"It is exciting to have so many talented lawyers and attorneys promoted this year – the future of the firm is in very good hands."
DCC has promoted Aaron Yates and Jack Shan as the two new principals.
Mr Yates is an experienced and exceptionally talented IP litigator including in the patent, design, copyright and trade mark areas. 
He has experience providing advice to local and international clients and has been involved in a significant number of landmark IP cases in Australia.
Mr Yates has acted in major multijurisdictional IP litigation as well as in important Australian pharmaceutical patent litigation cases.
Mr Yates also has experience in designing anti-counterfeiting programs including in dealing with online infringement as well as advising on labelling laws, pharmaceutical regulatory issues, and copyright protection and infringement.
Mr Shan is a registered patent attorney who is involved in preparing, filing and prosecuting patent and registered design applications, formulating patent and registered design infringement and validity opinions, and oppositions in mechanical engineering and related disciplines.
Mr Shan brings a commercially astute approach to his practice owing to his background as a chartered financial analyst (CFA) charter holder, many years' experience as a business strategist and mentor, and a master's degree in the field of commercialisation and entrepreneurship.
DCC is also pleased to announce that Edith Hamilton has been elevated to the position of senior patent counsel.
Ms Hamilton is a registered patent attorney who specialises in preparing, filing and prosecuting patents in technology at the interface of chemistry and engineering. She also has extensive experience and expertise in complex patent opposition matters.
DCC is also pleased to announce the elevation of five senior associates Andrew Sutherland, Dario Buso, Jessica Sapountsis, Sally Davis and Simone Vink along with four associates Althea Tsang, Grace O'Connor, Janette Li and Linda Xu.