Billion-dollar takeover of Aussie logistics giant complete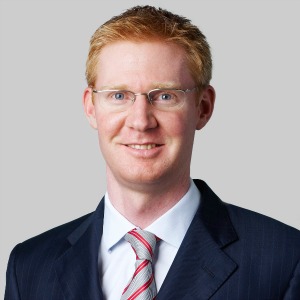 A series of mega transactions have finalised for the acquisition of Asciano and its associated assets valued at approximately $12 billion.
Firms:  King Wood Mallesons (Asciano Ltd); Gilbert + Tobin (Qube); Herbert Smith Freehills (Funds mananged by Brookfield and other Brookfield-Qube consortium members); Allens Linklaters (Rail consortium acquiring Asciano Ltd). 
Deal: Transactions for the complex takeover of logistics company Asciano have been finalised.  
Value: $12 billion approx (enterprise value)
Area: M&A
Key players:  The Allens team advising the rail consortium that acquired Asciano was led by M&A partners Tom Story, Guy Alexander and Wendy Rae.
The HSF team advising the funds managed by Brookfield was led by M&A partners Philippa Stone and Nick Baker. They were assisted on M&A aspects of the transactions, by partner Adam Strauss, special counsel Rob Finlay and senior associates Glynn Cooper, Jason Jordan, Adam Charles and Nicole Pedler.
HSF partner Liza Carver led the competition aspects for Brookfield, assisted by senior associate Richard Robinson. Partner Erin Wakelin led the two simultaneous financings required for the transactions, assisted by senior associate Marnie Fels. Partners Jay Leary and Jinny Chaimungkalanont provided advice in relation to ports and rail, and stamp duty respectively.
The Gilbert + Tobin team advising Qube was led by partners Luke Woodward, Andrew Bullock, John Schembri and Steven Mackay. Wendy Hsu, Rebecca Dollisson, Rachel Jones and Claire Wong assisted. Partner Luke Woodward and senior lawyer Rebecca Dollisson also led the team providing competition advice to the consortium for the overall transaction.
Deal significance:
Necessary approvals from shareholders, the regulators and courts have been granted to complete a series of mega transactions for the take-over of logistics company Asciano for a total of approximately $12 billion. The transactions completed in August.
Asciano's acquisition, implemented by way of scheme of arrangement and a series of asset sell downs, is considered to be one the largest ever takeovers to be executed in Australia.
Asciano was one of the country's largest logistics companies and included asset businesses Patrick Stevedoring, Pacific National and National Rail, as well as a number of other transport and supply-chain operations. Asciano's approximate enterprise value was reported to be about AUD $12 billion.
The consortium that acquired Asciano Ltd for cash consideration of $9.05 billion was advised by Allens. The consortium is a global group consisting of Global Infrastructure Management, LLC (GIP), Canada Pension Plan Investment Board (CPPIB), CIC Capital Corporation (CIC Capital), GIC Private Limited (GIC) and British Columbia Investment Management Corporation (bcIMC).
Allens partner Tom Story (pictured), one of the lead advisors to the rail consortium, said the high-profile deal was one of the most interesting and complex transactions his team has ever worked on.
Alternative asset manager Brookfield entered into a joint venture with integrated logistics provider Qube Holdings to acquire Asciano earlier this year. The joint venture agreement came after competing attempts by the respective companies for the various takeover transactions associated with the acquisition. Brookfield and Qube subsequently formed a consortium.
Herbert Smith Freehills advised Brookfield's fund managers on a number of the associated take-over transactions relating to the acquisition of the Patricks Terminals business for approximately AUD $2.9billion and the Bulk and Automotive Port Services business for approximately AUD $925m.
HSF also advised certain members of the consortium to successfully acquire all of shares in Asciano Limited that were not already held by participants in the transaction, for cash consideration of AUD $9.15 per share.
Philippa Stone, HSF lead partner on the deal described her team's involvement in the landmark transaction as "exciting".
"We are pleased that Brookfield and its institutional co-investors have achieved such an outstanding outcome," Ms Stone said.