Podcast: From safety law to songwriting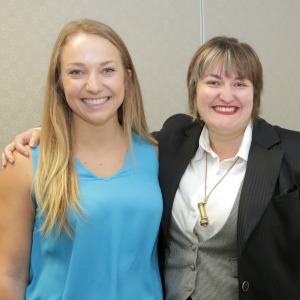 On the latest episode of The Lawyers Weekly Show, a Clyde & Co safety partner and singer provides an update on the harmonisation of health and safety law and gives her opinion on the issue of diversity in the profession.
Our host, Lawyers Weekly journalist Lara Bullock, is joined by Alena Titterton, a partner in Clyde & Co's regulation and investigation practice specialising in health, safety and security.
Ms Titterton details developments in the harmonisation of health and safety laws around the country, along with the jurisdictional differences that are preventing true harmonisation.
She also presents her opinion on the pricing structure of legal work and the detrimental effect it has on both gender equality and mental health in the profession.
Finally, Ms Titterton reveals how singing and songwriting help her to be a better lawyer.
Listen to other episodes of The Lawyers Weekly Show:
Episode 11: Robo-advice and related legal work
Episode 10: Fintech the way of the future
Episode 9: Opportunities in the Big Apple
Episode 8: Does in-house live up to its allure?
Episode 7: Brexit getting lawyers home
Episode 6: Drone usage and related legal work reach new heights
Episode 5: Revamping the law firm model
Episode 4: Bringing creativity back to the law
Episode 3: From outback to Martin Place
Episode 2: Is law school teaching enough critical thinking?
Episode 1: Legalising medical marijuana