Podcast: A long way to go on the road to diversity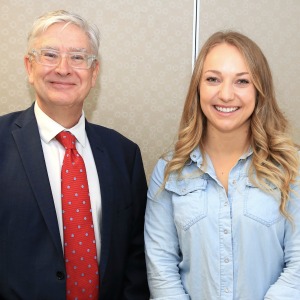 On this week's episode of The Lawyers Weekly Show, the Australian managing partner of Squire Patton Boggs joins us to discuss diversity in the legal profession.
John Poulsen of Squire Patton Boggs chats with our host, Lawyers Weekly journalist Lara Bullock, about how lawyers can work to improve both gender diversity and ethnic diversity in the legal profession.
Mr Poulsen goes on to discuss how Australia compares to the rest of the world in terms of diversity, and also how this links to flexible working, creating balance and good mental health.
Listen to other episodes of The Lawyers Weekly Show:
Episode 12: From safety law to songwriting
Episode 11: Robo-advice and related legal work
Episode 10: Fintech the way of the future
Episode 9: Opportunities in the Big Apple
Episode 8: Does in-house live up to its allure?
Episode 7: Brexit getting lawyers home
Episode 6: Drone usage and related legal work reach new heights
Episode 5: Revamping the law firm model
Episode 4: Bringing creativity back to the law
Episode 3: From outback to Martin Place
Episode 2: Is law school teaching enough critical thinking?
Episode 1: Legalising medical marijuana