International firm to represent White & Case partners in HSF court battle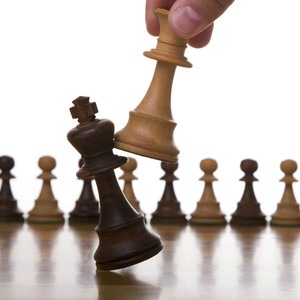 An international firm will act as the legal representative for eight White & Case Australia partners in a court battle brought by Herbert Smith Freehills, which is suing them for their departure to the US-headquartered firm last year. 
Earlier this week, news broke that eight top lawyers courted from the ranks of Herbert Smith Freehills' Melbourne and Sydney offices to launch a new White & Case team in Australia are being sued by their former partners.
The eight former HSF partners are Andrew Clark, Brendan Quinn, Tim Power, Joanne Draper, Jared Muller, Alan Rosengarten, Josh Sgro and Joel Rennie.
NSW Supreme Court documents have revealed the legal representative for the now-White & Case partners poached from Herbert Smith Freehills is Christopher Gardner from Seyfarth Shaw Australia. Herbert Smith Freehills' Michael Keith Hamilton Pryse is leading the action on behalf of the remaining 166 HSF partners.  
The court documents show HSF is asking for seven of the eight partners to be restrained from working at White & Case at any time during the period of 2 March 2017 to 1 September 2017 inclusive. 
HSF contends that the partners are in breach of seven clauses of the HSF partnership record and seven clauses of the global LLP members' agreement. HSF is also seeking a court order to restrict the new White & Case partners from dealings with former clients. 
The matter is listed in the Supreme Court of NSW under Michael Keith Hamilton Pryse and 166 others v Andrew Simon Clark.
Commercial directions and a hearing of the notice of motion are expected to take place before Justice Robert McDougall on 27 February.
The hearing will continue before the same judge in the equity division on 28 February.
Court documents show a meeting between the two parties took place this week in an attempt to mediate the matter.