Global firm responds to 'string of exits' in partnership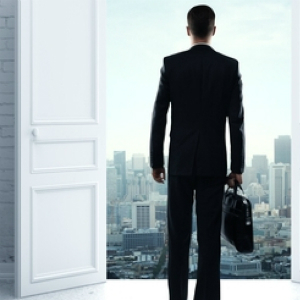 A global law firm has spoken out about claims that it has become the latest to lose high-profile Australian partners to a competitor.
Yesterday, the Australian Financial Review reported that Norton Rose Fulbright has become the latest law firm "to be hit by the musical chairs occurring in the local corporate law fraternity".
The publication's Street Talk column said that the talk of the town was that three NRF partners – Michael Park, Joshua Paffey and Michael Joyce – had left the firm to join Allens, Corrs Chambers Westgarth and the Singapore office of a US-based law firm, respectively. 
Mr Park was reported as joining Allens' technology, media and telecommunications team, Mr Paffey was reported as being poached due to his experience in infrastructure, projects and construction matters, while Mr Joyce was reported as being an asset to the US-based firm's oil and gas, mining and infrastructure practices.
Speaking to Lawyers Weekly, a NRF spokesperson said that all three are currently partners of Norton Rose Fulbright.
The spokesperson also responded to a paragraph in the Fairfax Media publication, which stated that it was unclear whether NRF's overall partner numbers had declined following a string of exits last year.
"In the most recent AFR partnership survey (published 9 December 2016), our reported partner number for the Australian business was 124 (up 0.8 per cent in six months)," said the spokesperson.
Commenting further on its strategy for attracting and retaining staff, the spokesperson said, "Since Norton Rose entered Australia in 2010, we have been focused on building an elite global law firm, solidifying our industry and sector expertise, and forging strong links around the world with our clients and within our business."
"In that time, we have expanded substantially, most recently in our region with a new office in Port Moresby, PNG (November 2016), and the significant combination with New York-powerhouse Chadbourne & Parke (February 2017)," the spokesperson said.
The spokesperson acknowledged that people will naturally choose to leave a firm as their priorities shift, however, noted that NRF can successfully combat any losses.
"With all these things, some people will want to adopt a different course and we wish them well," the spokesperson said.
"Others are attracted by the scale of our ambition, such as the eight lateral partners we added, along with the nine internal partner promotions, in the 2016 calendar year alone.
"This all just demonstrates that partner movement is a reality of not only the Australian market, but in many markets overseas as well."
The eight lateral partners hired in 2016 were Peter Lamont, Ellen Thomas, Jacques Jacobs, Samantha Kelly, Peter Bowden, Samantha Maddern, Katherine Morris and Karo Lelai (principal in Port Moresby).
The nine partner promotions in 2016 were Matt Ellis, James Morris, Jyoti Singh, Jeffery Black, Ben Davis, Georgina Hey, John Moran, Tim Mornane and Meriel Steadman.
Lawyers Weekly attempted to contact both Allens and Corrs Chambers Westgarth, seeking confirmation of the departure or impending departure of Mr Park and Mr Paffey from Norton Rose Fulbright to join their respective firms, however neither could provide confirmation or denial by the time this article had been published.
Lawyers Weekly also contacted White & Case to determine whether Mr Joyce had joined its Singaporean practice, however a spokesperson denied that it was the "US-based law firm" the Fairfax publication referred to.