KWM harnessing collective strategy to boost firm's vibrancy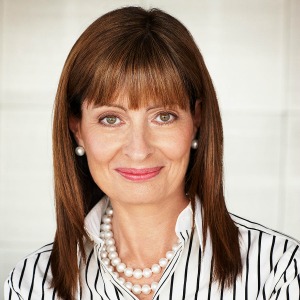 King & Wood Mallesons Australia has taken an all-inclusive approach to boost innovation from every level of its operation and reap rewards as a result.
Speaking to Lawyers Weekly earlier this year, KWM Australia chief executive partner Sue Kench (pictured) said the firm has adopted a platform by the name of LaunchPad to make sure innovation is coming from everyone within the firm, regardless of level of experience.
LaunchPad is designed so that people within the KWM network can put forward their ideas, and the rest of the firm can vote, comment and interact about the suggestion on the one transparent platform.
Ms Kench said although KWM has its own head of innovation, Michelle Mahoney, the platform helps create an all-inclusive staff network so that one person isn't solely responsible for coming up with unique strategies, paving the way for everyone to contribute ideas as well.
"What we have found is if you're doing [innovation] in the way we're doing it, go broad. Then it's not dependent upon one person. It's not dependent on me being the innovator. The wick is lit, it starts itself," she said.
"You can't say I've got a head of innovation, and that feeds in. It is 'how do you integrate all of this stuff the right way, right across the firm?' and that's the knitting of it together so it's not just one person responsible [because] that's very weak," she said.
"If you build a spider's web of innovation, it's much stronger."
Ms Kench said that the outcomes of staff utilising LaunchPad have seen great benefits to the KWM Australia team. Of those benefits, she noted, is enabling growth, securing talented people and maintaining a healthy culture.
"You can see the outcome. The outcome is a firm which has got great growth and that in and of itself acts as a magnet, so you get great people coming to the firm, and then it's an engine of itself," she said.
"We've had a great culture for a long time, that's just part of who we are. We're not an 'each man or each woman for themselves'; we're a collaborative group of people."
In addition, Ms Kench suggested that the all-inclusive focus on innovation has played a part in helping the firm retain talented up-and-comers.
"It's really interesting when you look at the firm by age, about half of the firm or close to half of the firm is under 30," she said.
"The age of the people really just shows you the vibrancy that sits in the business. When we talk about innovation, innovation can be a new app but innovation can also be just gathering ideas.
"Is a new app going to make someone think differently in the work that they're doing in the next five minutes? No. But if they think, 'if I have a great idea, I think I can take it somewhere', that's great."