Corrs awards inaugural Alumni Scholarship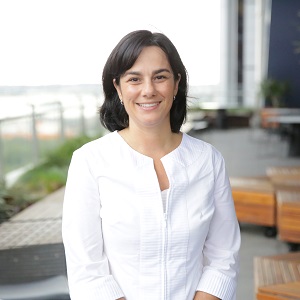 Corrs Chambers Westgarth has announced the first ever recipient of its Alumni Scholarship, an initiative developed to support former employees in their careers.
The scholarship was launched in late 2016 as a way to maintain connections with former staff and help them hone their skills. Corrs sponsors each scholarship recipient to attend a short course relevant to their career anywhere in the world, covering the costs of tuition, travel, accommodation and expenses.
"We launched the Alumni Scholarship to formally acknowledge the contribution that alumni have made to Corrs and to highlight the value of deep and enduring connectedness," said Corrs partner and CEO John Denton AO.
The firm awarded the inaugural scholarship to Adriana Hartcher (pictured), formerly a lawyer in its energy and resources and corporate advisory practices. Ms Hartcher worked at Corrs from 2000 to 2004, before moving in-house as senior legal counsel for explosives company Orica. She is now general counsel at Contract Resources, providing industrial maintenance services to resources and chemical businesses.
Ms Hartcher plans to use the scholarship to attend a negotiation and leadership course at Harvard Law School in the US.
"I am both excited and grateful to be awarded this opportunity," she said.
"Attending this short course will complement my direct work experience and enhance my growth as a strategic thinker. I am also looking forward to sharing my experiences and connecting with the lawyers of Corrs, both through planned initiatives and ad hoc role modelling."
Ms Hartcher is also an advocate for young female lawyers and is passionate about mentoring them through the challenges they face. She will work with Corrs, as part of her role as the scholarship winner, to develop a mentoring program for the firm's staff.
Corrs also offers a Scholarship for Individual Excellence, which sponsors current staff to attend professional development courses in Australia or overseas. There are 232 people who have been awarded the scholarship since its inception over 10 years ago.