Global firm 'triples' partner headcount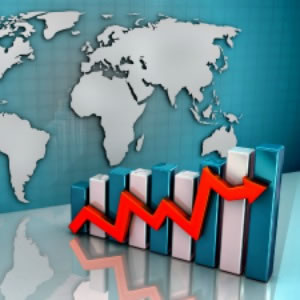 A global law firm says since it announced new heads of its Australian practice it has managed to triple its total partner headcount in two years.
After celebrating two years since it opened its Australian doors, Hogan Lovells says it is sufficiently bucking industry trends by continuing its positive growth trajectory.
The firm said the recent appointment of corporate partner Matthew Johnson "has more than tripled" the total partner headcount since the firm announced Tim Lester and Nicky Lester would lead it's Australian operations.
In Australia, Hogan Lovells' headcount has grown to 35 in two years, which it says will be further bolstered with the addition of "highly regarded major projects and infrastructure counsel Christopher Healy".
Commenting on the firm's growth, Australia joint managing partner and head of the corporate practice Tim Lester said, "We're very proud of what we have been able to achieve since launching in a relatively short period.
"Our growth and success is connected to our clear focus. It is supported by the strength of our client relationships and, critically, the difference that a global firm with our reach across the Americas, Africa, Europe, the UK, the Middle East and Asia brings to this market."
Nicky Lester, joint managing partner and head of the finance practice in Australia, echoed this sentiment, adding that the firm continues to successfully pursue "strategic priorities" for further growth in the region.
"Winning the trust and the work of international organisations doing business in or with an interest in Australia is at the heart of what we do here – it's aligned directly to our own growth strategy and is where we can add the most value for clients," Ms Lester said.
Ms Lester said this is evidenced by Hogan Lovells' growing relationship with global clients such as HSBC and the firm's recent appointment to their Australia panel.
"This important appointment adds to the firm's position on over 40 global bank panels," she said.
"It allows us to further deepen and broaden our relationship with HSBC, and it speaks to the strategic rationale for our being in Australia."
As well as announcing growth in headcount and its strategic priorities going forward, Hogan Lovells has also revealed that for the first time it will offer a graduate program to train the next generation of legal professionals this year.
The program kicked off this month, delivering a two-year training program to the firm's inaugural intake of graduates across Sydney and Perth, as well as the firm's junior lawyers.
"The program is not only defined by its focus on legal excellence but also by its focus on ensuring that our young lawyers development is underpinned by a clear understanding of the commercial realities of doing business, and also the importance of good citizenship and community engagement and how these critically intersect with and influence the ever changing practice of law," a statement from Hogan Lovells said.