Global's canned Canberra office bolsters local firm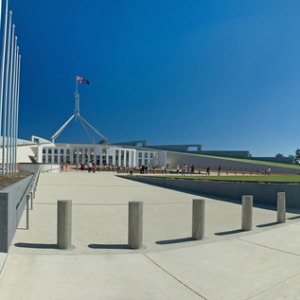 The aftermath of a global law firm shutting the doors of its Canberra office has seen 13 of its former staff acquired by an Australian competitor.
Three former partners, together with 10 lawyers and support staff, from DLA Piper have joined Maddocks' Canberra office this week in what's being described as a "significant shake up of the legal market in Australia's capital".
The move comes after DLA Piper announced that it had decided to fold its office in Canberra last month.
Partners Anthony Willis, Caroline Atkins and Gavan Mackenzie began their new roles at Maddocks yesterday, as did the remaining 10 lawyers and support staff that jumped ship to the firm following the DLA Piper closure.
The other lawyers to join Maddocks are special counsels Katherine Armytage and Russell Wilson, senior associates Janet Courtis and Jasen Hartman-Higuchi, lawyer Belinda Chapman and graduate Varsha Srinivasan.
Speaking about the new additions, Maddocks Canberra partner-in-charge Simonetta Astolfi said the move made sense. She noted the new-comers will be a significant coup for the firm's Commonwealth government clients.
"The decision to bring in DLA Piper's Canberra team was based purely on one factor: what is best for our clients," Ms Simonetta said.
"Seen through the lens of what we can now offer Commonwealth government clients, this is a game changer for the Canberra legal market.
"Maddocks has already established a strong reputation since we opened in Canberra five years ago for the work we do in the areas of procurement, probity, disputes and administration law. The addition of Anthony, Caroline and Gavan and their team augments our offering with market-leading experience in whole-of-government ICT procurement and contracting, intellectual property and general commercial law."
Maddocks chair Mark Henry echoed this sentiment, saying that the firm is "firmly committed to the long-term, strategic growth of the Commonwealth government practice and the Canberra office".
"Government across all levels is core business for Maddocks," Mr Henry said.
"We made it clear when we opened in Canberra in 2012 that we were here for the long haul. The arrival of Anthony, Caroline, Gavan and their team is further evidence of that commitment."