HSF v White & Case settlement handed down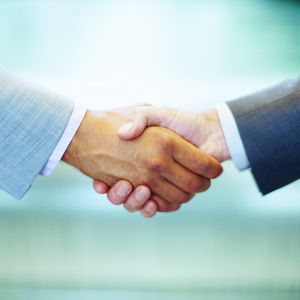 The Supreme Court of NSW has approved the settlement agreement between eight departing partners at White & Case and their former employer Herbert Smith Freehills.
Herbert Smith Freehills has announced it has achieved a settlement with the defendants, whereby current interlocutory injunctions against them have been made permanent, meaning they are unable to officially join White & Case as partners until after 1 September 2017. This coincides with the 12-month anniversary of their collective resignations.
Under the agreement, the eight former partners of HSF will be held to critical post-retirement restraints and are unable to solicit or act for HSF clients. Furthermore, they are also unable to solicit other HSF partners or team members.
"We are pleased to announce we have reached a settlement in our proceedings," said a spokesperson for Herbert Smith Freehills.
"Under the settlement terms the current interlocutory injunctions will be made final.
"We are happy to bring this matter to a conclusion."
A White & Case spokesperson echoed this sentiment. 
"We are pleased that the parties have reached a settlement and that the matter has been resolved. All involved have agreed to keep the terms of the settlement confidential," the spokesperson said.
"The current interlocutory injunctions have been made final by the court and will continue to 2 September 2017. We are extremely pleased that the eight lawyers were able to join the firm as of 2 March 2017 and are making a significant contribution to the firm and its clients.
"We are happy to bring this matter to conclusion."
This latest news comes after Lawyers Weekly recently heard from White & Case in March about upcoming plans for its new Australian practices. The firm officially opened its doors to a Melbourne office on 1 December and a Sydney office on 7 March.
When speaking to Lawyers Weekly in early March, White & Case offered no direct response when asked if it planned to build out its Australian practice groups beyond finance, real estate and projects (FREP), however Lawyers Weekly notes the reference to "continued growth" in its answer about the ongoing proceedings.
"We're glad that these individuals will join White & Case in the near future as we continue to grow our Australia practice," the White & Case spokesperson said at the time, speaking about the departing HSF partners.
As of early March, White & Case LLP was advertising for associates roles in Sydney with its energy, infrastructure, project and asset finance (EIPAF) group. LinkedIn showed that at least 23 applicants have responded to the ad as of 7 March. The firm also listed a legal secretary's vacancy in its Sydney office on LinkedIn.