Tackling men's mental health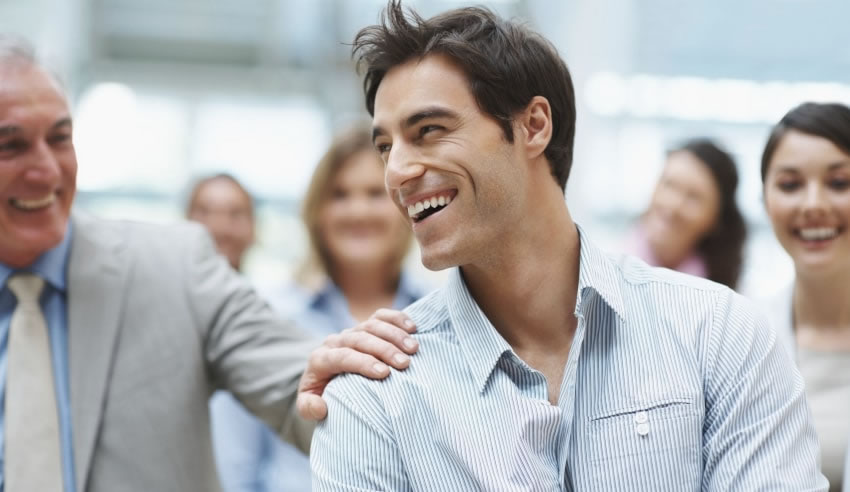 Men's mental health support network, Mr Perfect, has hosted its inaugural Basic Ball to help support those in need, particularly those individuals who work in high-stressed professions such as law.
Mr Perfect was designed to help facilitate discussion around men's mental health and offer an inclusive, supportive and approachable environment for those who might be struggling.
According to founder, Terry Cornick, it is a "sarcastic nod to the male approach to mental health. It was an oblivious nickname my best mate gave me. It is a metaphor for what the world expects us to be. It is the mask we wear".
Mr Cornick said that the organisation aims to raise much-needed funds for tackling the issue at a grassroots level. It comes at a time where recent data found that suicide is the leading cause of death for Australian men aged 14 to 44 years.
The organisation's inaugural Basic Ball was held at the Kirribilli Club in Lavender Bay, Sydney, on 6 May.
According to Mr Cornick, over 100 supporters gathered together to raise $9,500 in an effort to transform the conversation and action around men's mental health.
The event saw vast support from the corporate sector, with many prizes and auctioned items of the night raising much of the overall donations.
Global law firm Baker McKenzie partnered with Mr Perfect to assist with pro bono legal support.
"So many men appear perfect to the outside world but inside they (we) are struggling to cope with life. At our meetups we see the unemployed and those unable to work as well as doctors, lawyers, bankers and many other high-achieving professionals reach a point where they no longer can function or need help to keep it together," Mr Cornick said.
"I am one of those people, and Mr Perfect is a support network where you don't need to hide whatever inner turmoil you might be experiencing. In fact, we are the 'imperfect' where friendships are formed and support for one another helps enormously. When you realise you are not alone, that is incredibly powerful."
As part of this meetup, guests were treated to a speech from Mr Perfect ambassador Nick Montgomery. Mr Montgomery is a former Sheffield United player in the English Premier League (EPL), former A-League champion and now club captain of the Central Coast Mariners.
"My good friend, Gary Speed, the Wales coach and EPL great, took his own life in 2011, and I have witnessed the impact of mental illness on both male colleagues and friends," Mr Montgomery said in his address to the crowd.
"Mr Perfect is drawing men closer and allowing them to share their own experiences and learn from others in a comfortable environment, resulting in better health and wellbeing.
"I have had my own ups and downs in life – my twin daughters were born two months premature and narrowly survived meningitis. It was a rough time for my wife and I. Having good support networks in place is really key."
The next Mr Perfect monthly meetup is on 28 May from 11am to 1pm at Prince Alfred Park, Sydney.