Law firms stand up for diversity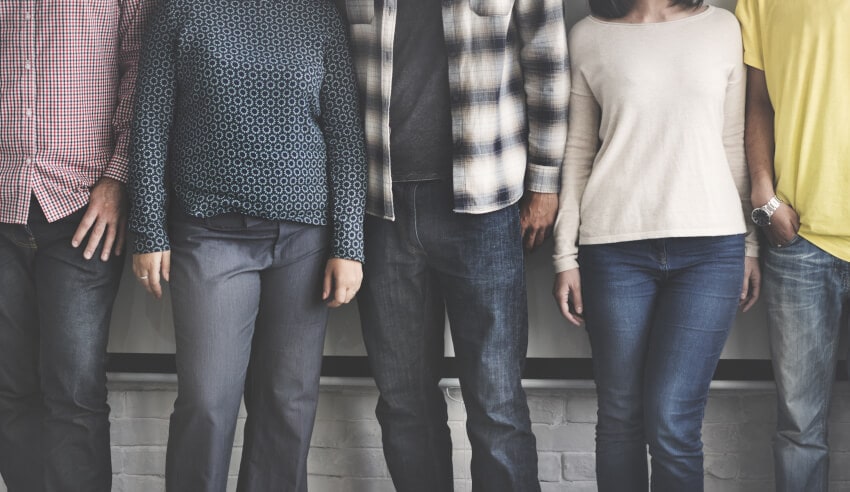 Offices across the world have marked International Day Against Homophobia, Transphobia and Biphobia with a series of events that highlight diversity and inclusion in the workplace.
Dubbed the largest LGBTI solidarity event in the world, the International Day Against Homophobia, Transphobia and Biphobia (IDAHOT) falls on 17 May every year. This year a number of law firms marked IDAHOT 2017 with events across Australia and further field.
Herbert Smith Freehills, led by its IRIS network, marked the day of observance across six of its international offices, with major events in Perth, Brisbane and Melbourne.
HSF partner and IRIS Network executive sponsor Justin D'Agostino said that the efforts show a commitment to all of the firm's LGBTI staff and allies. He explained that the network, launched late last year, aimed to bring together regional networks and create an alliance that would share ideas, resources and support.
"Our global IRIS Network provides an important and safe platform to connect LGBTI partners and staff and their allies from all of our offices," Mr D'Agostino said.
IDAHOT was established 13 years ago with a view of drawing attention to the violence and discrimination that LGBTI people around the world experience regularly. The 17 May date was specifically chosen for IDAHOT to commemorate a 1990 World Health Organisation decision to declassify homosexuality as a mental disorder.
Mr D'Agostino, who is global head for HSF's disputes group and regional managing partner for Australia and Asia, underscored the regular challenges that LGBTI people encounter.
"Out in the world we see daily reminders of the challenges that LGBTI individuals face," Mr D'Agostino said.
He added that he hoped the IDAHOT events encouraged individuals to be more comfortable and safe being their true selves in the workplace.
"These events for IDAHOT Day represent our commitment to, and celebration of, gender identity and sexual orientation diversity, and our belief that true inclusion means everyone should feel safe to bring their 'whole selves' to work," Mr D'Agostino said.
MinterEllison partner Katrina Groshinski echoed a similar sentiment, saying that it was important for LGBTI staff not to feel as though they were required to "hide" their gender identity, sexual orientation or gender expression from colleagues or clients.
"At MinterEllison, we talk a lot about being at our best. The lived experience of many people who identify as LGBTI, however, is a constant need to self-edit and this can be detrimental to the individual and the team they work [with]," Ms Groshinski said.
Minters' LGBTI network, PRiME (Pride, Respect and Inclusion at MinterEllison), hosted talks in Perth and Sydney.
The PRiME Network is open to the firm's staff and works with a view of ensuring that LGBTI inclusion is embedded in its deals with its people, clients and the community.
"PRiME is about ensuring that every person at MinterEllison knows that they will be respected, encouraged and supported at the firm," Ms Groshinski said.
"That's why we're supporting IDAHOT – not only to shine a spotlight on the discrimination experienced by LGBTI people around the world, but also to demonstrate the value of having an inclusive workplace."
A former Minters lawyer, Brooke Horne, headlined the firm's Sydney event. The ex-employment and discrimination lawyer co-founded Australia's first professional LGBTI campaign organisation for marriage equality. He is the director of Philanthropy at Australians 4 Equality.
Minters also hosted Western Australian politician Lynn MacLaren to discuss the Same-Sex Marriage Bill that she introduced to State Parliament in 2013 at the firm's Perth event.
In Perth, HSF hosted a joint event with Spectrum, the LGBTI network of Woodside for employees of both companies. They were joined by other professionals from WA's LGBTI and allies networks, including Shell and GE to discuss and support future diversity initiatives in the state.
Australian Olympian Nat Cook, who has a gold and bronze medal for beach volleyball, visited HSF's Brisbane office to discuss the importance of inclusion in sport. Ms Cook is the first Australian sportswoman to compete at five Olympic Games, and is a proud member of the LGBTI community.
Meanwhile, HSF's Melbourne office hosted a diversity and inclusion panel discussion facilitated by Catherine Dixon, the executive director of the Victorian Human Rights and Equal Opportunity Commission.
The panel featured sport and business leaders Kelly Applebee and Fiona Smith. Ms Applebee is a former Victorian cricket captain and the diversity manager for the AFL Players' Association; and Ms Smith works at BHP Billiton as deputy company secretary.