Design of a modern law firm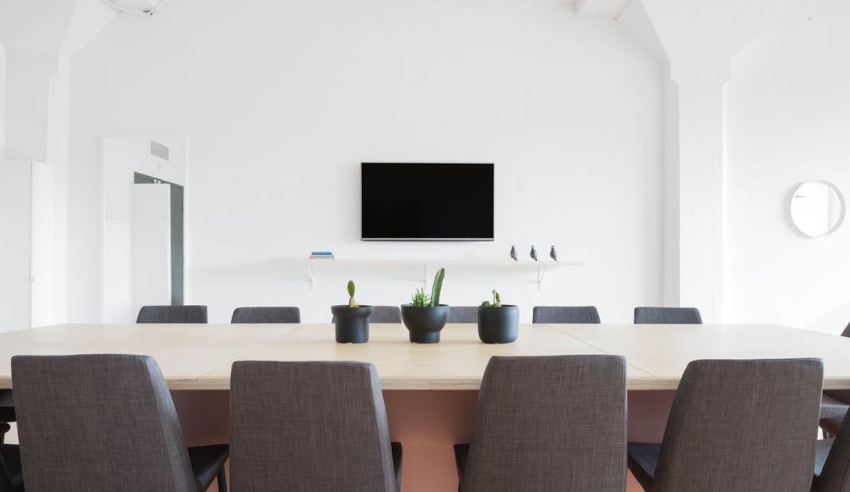 The modern law firm has increasing differences from its predecessors and former incarnations. Gone are the high-walled cubicles, the corner offices, and the reliance on a mail room or even a comms room, writes Steve Schmidt.
We are amid large-scale change where the future of our workplaces will focus less on the space and more on those who use it, driven by personal wellbeing and productivity, and will be underpinned by supportive technology.
With a new (fin) year upon us, BRM Projects has looked at six key factors that will shape our environment.
1. Collaboration
Collaboration has been splashed around so much, it's almost become a dirty word.
Most companies strive to boost collaboration between workers, but the modern business will boost collaboration between firms.
A trend maturing out of co-working spaces is seeing established SMEs coming together to create an environment where lots of brains and personalities work in the same space, ultimately looking to create a more engaged place of work and fuel new energies.
2. Standardisation
No more corner offices with oversized mahogany desks.
Creating an environment where all offices and/or workstations are uniform enables ultimate flexibility – a must in the modern workplace. Flexible meeting spaces, boardrooms and work spaces.
This allows a firm to grow organically, keeping practice groups together and united. 
3. Agile working
Agile (or activity-based) working is no longer just for start-ups or tech firms. The principles understand that staff need different environments to complete different tasks.
A desk to type, a quiet room to dictate, a small meeting room to mentor and a comfy lounge chair with good light to proof a brief. 
4. Scotch rooms – the sophisticated office slide
As business becomes more about personality and relationships, firms will need to look internally as to how to showcase who they are.
For some, this maybe an impressive marble reception, for others it could be an enticing lunch room – for KCL Law it's a secret scotch room. 
5. Personalised environments 
It has been a decade-old legend that guests at Bill Gates' home can set their own temperature, lighting and music to match their taste as they move through different rooms. Now, this far-fetched luxury is making its way into the commercial workplace.
Recently, Siemens has collaborated with Fiat in Italy to equip a 100-year-old building with hundreds of Wi-Fi connected sensors that monitor different data sets. Now, each office work can set its preferred temperature and illumination settings, as well as interact with co-workers, book meeting rooms and shared desks.
6. Virtual reality (VR)
Most of the publicity surrounding virtual reality (VR) headsets has been around gaming, but workplace and home applications are numerous. With VR equipment now on the consumer market, companies are exploring possible applications in everything from video conference to interactive learning.

For professional services, VR headsets can be used to transport the user to far away worlds, to meetings across the Atlantic, or simply a distraction-free work environment.
7. 24/7 office
The days of nine-to-five are gone. The awkward feeling of getting eyeballed as you walk through the office for turning up half-an-hour late is on its way out. A study by Dr Paul Kelley of Oxford University last year revealed the nine-to-five working hours are completely out of sync with human biology.
Not only do we all have different peak/productive hours, but there are also non-physiological benefits.
Other benefits include better real estate use efficiency (nine-to-five only accounts for 33 per cent), improved communication channels with international partners, reduced commuter traffic, greater work/life integration, and ultimately a happier, healthier and more productive community.
8. Wellbeing
Over the past few years, BRM Projects has seen a major change in focus in workplace design and a greater investment in people. While the physical space must accommodate staff effectively, it also needs to incorporate wellbeing.
As our work/life worlds become more intertwined, researchers, designers and managers have found that happy people make for a happy workplace, thereby being more productive.
The right environment will increase employee retention, reduced staff stress and better output.
Steve Schmidt has over 15 years creative and commercial experience in Australian retail, hospitality and professional industries supported by tertiary training in architecture, sustainable design and change management. As a self-appointed space man at BRM Projects, he gets his kicks from creating solutions that are truly functional and inspiring, combining design and accommodation strategy to encourage cohesive workplace cultures that drive growth and success.