Taking talent to new frontiers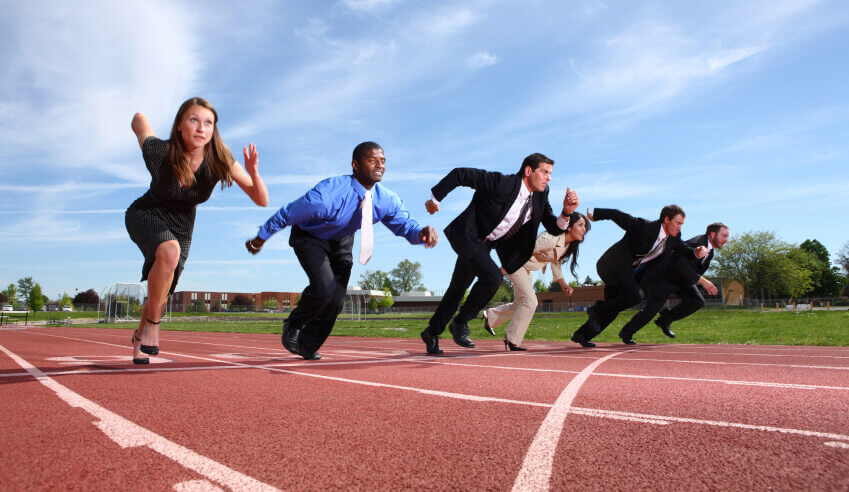 No conversation about the business of law takes place nowadays without giving air to the way that technology has transformed how lawyers service their clients. Lawyers for the sport and entertainment industries have also been halted and recharged by the inevitable forces of the internet.
The Internet of Things has undoubtedly touched every area of law, with today's lawyers navigating the legal complexity of their clients' needs with possible digital dilemmas in mind.
Legal practitioners in the sports and entertainment space are also no exception, pushed to be perhaps even more vigilant than their peers of new risks that the internet poses to the interests of the celebrity talent they represent. But the digital era has also beckoned brand-new opportunities for work.
Risk and reward in a world of digital offerings
According to South Australian lawyer Dimitris Parhas, the internet has driven great change in the way he does business as a sport and entertainment lawyer.
"Never in history has it been easier to infringe the rights of media and sporting celebrities, on an international scale and get away with it. As such, every decision we make now always has to be in consideration of technology and the internet," he says.
Mr Parhas is one of three directors who established Adelaide-based W Group in 2015, comprising a boutique law firm, a sports and media agency, in addition to a consultancy specialising in business with China and Chinese investors.
Along with Garry Winter and Marc Romaldi, Mr Parhas says his boutique commercial law firm, WRP Legal, is a natural fit with and complements the work of the two other businesses. The lawyers previously worked together at HWL Ebsworth, when it was known as Kelly & Co Lawyers, only to later step out on their own and establish a business that would allow the lawyers to also engage their passion for sport.
"Initially Garry and I made the move as we both shared a passion for the law and sport and we knew that from the confines of a law firm, it was just not possible to actually operate a sports management agency where you're charging on a billable unit basis – whereas a sports management division is a complete, separate entity," Mr Parhas says.
"While we still prioritise the law – and very much our law firm is our priority – it just means that we can offer sports management services to our clients as well and, conversely, the talent that we represent from a sports management perspective, they get the benefit of the legal advice under [the group] banner," he says.
The trio's talent management agency undertakes general routine legal work for its clients, which includes names such as tennis stars Lleyton Hewitt and Bernard Tomic, Sky News reporter Laura Jayes and mountaineer Alyssa Azar, who is the youngest Australian to reach the summit of Mt Everest.
Mr Parhas notes that for each of the agency's clients, the threats that the internet poses are a constant source of concern. In response to the growing digital risks that the agency's lawyers are required to anticipate and work around, being abreast of intellectual property law has become crucial.
"As sports and entertainment lawyers, we engage numerous general legal activities including contract negotiation and liaison, and preparing advice.
"However in today's technological age, we are required to develop our intellectual property and technology law skills as, for our clients, their brand protection is one of their most important assets," Mr Parhas says.
"We also see a great deal of intellectual property matters which is very closely related to the protection of sports and media identities' brand. This is certainly an area subjected to significant growth in recent years, and I suspect it will not be slowing down any time soon," he says.
Modern developments in technology have also broadened the scope of work for sports and entertainment lawyers.
Mr Parhas suggests that practice area growth can also be attributed to opportunities cropping up in brand-new industries like electronic sports or 'eSports', where competitive gaming has established a serious following – popular games League of Legends and Counter-Strike: Global Offensive being two prime examples of a burgeoning new electronic arena.
"Esports is a new and rapidly growing industry that we feel will have a significant impact on the sporting entertainment industry," Mr Parhas says.
Catering to the local appetite
Despite the healthy demand for lawyers in Australia, which Mr Parhas believes is growing, he notes that the local market cannot compare to countries like the US for example. However, he also considers the competition for legal services to this niche group in Australia as fierce.
"The sports and entertainment law market is bigger than ever in Australia, although the demand in Australia is still dwarfed by countries such as the US and UK," Mr Parhas says.
"In Australia there is competition, it is a very competitive space. However if you achieve a positive outcome for your client, invariably the clients will remain loyal to you."
Mr Parhas, who spent almost a decade as captain of a local team in the South Australian National Premier League team, says that sport has always been in his blood. Given his passions, being part of a team that built a legal business with a separate talent agency in mind has been a dream evolution.
"I've transitioned into being a player-agent, which is a passion of mine – looking after and helping players. I know the struggles [athletes] go through and will go through. I like to think that merging my love for the law with sport is a happy medium between the passions in my life."
"The sports management agency started out as a hobby and it has morphed into something much, much more now, and we really are growing," Mr Parhas says.
He urged young practitioners that want to follow a similar path to work on developing a "solid base" – have a passion for the law and persevere, he advised.
"Fundamental legal principles still form the basis of every matter we advise on, and therefore it is essential younger practitioners have a solid base," Mr Parhas says.
"From there, we would be looking for young practitioners to have a strong worth ethic and strong interpersonal and communications skills.
"Finally, a young practitioner should not be afraid to make a mistake, as long as they learn from their mistakes," he says.