Rising from the ashes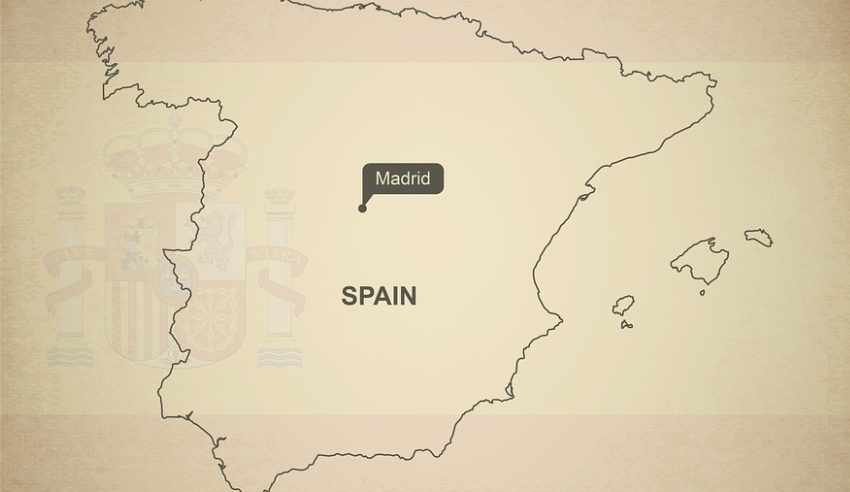 The dramatic shifts in the Spanish legal market have kept lawyers on their toes in the last few years, but the country's unique culture still beckons to foreign practitioners.
Spain is coming to the end of a whirlwind decade. The country's economy was booming before the global financial crisis plunged it into recession in 2008. Subsequently, unemployment spiked and the Spanish government joined other southern European countries in calling for a bailout.
According to an article in the Financial Times in April 2017, Spanish GDP has returned to its pre-crisis health. However, the long-term effects of the crash are still being felt. Unemployment, while it has fallen from its peak, still sits at around 18 per cent at the time of writing. Youth unemployment is closer to 40 per cent.
The Spanish legal market is reinventing itself following the turmoil of the economic crisis. New types of practices have begun to emerge, with market pressure driving lawyers to innovate.
With the economy looking up, Spain's pull factors are coming to the fore again. The country is famous for its food, culture and sunny climate – which may explain why it has no laws against public nudity. It also boasts some of the world's most celebrated cities and architectural marvels, such as the Sagrada Família.
Spain's unique lifestyle and low cost of living may make it an attractive destination for Australian lawyers, though there are significant differences between our legal systems.
Los abogados
Spain, like most European countries, uses a Civil Law system. While Australian lawyers are used to the more precedent-focused Common Law, a move to Spain would require practitioners to familiarise themselves with the more investigatory approach of judges in Civil Law jurisdictions.
Spanish lawyers, or abogados, are represented by the national bar association: the Consejo General de la Abogacía Española. Lawyers must register with one of the 83 local bar associations, the Colegios de Abogados, which allows them to practise anywhere in Spain.
Virginia Villena, a senior legal consultant at Hays Madrid, says foreign lawyers must also validate their university degrees and undertake a course for admission into the legal profession, although they can work as advisers or consultants without fulfiling these obligations.
"The best opportunities will be in those law firms which are present in Australia or [have] a partnership with Australian law firms," Ms Villena says.
"This will allow you to work as a link between these two jurisdictions, offering the client a more complete insight into the Spanish/Australian procedures.
"In addition, non-Spanish lawyers will have opportunities in multinational companies or in Spanish companies operating internationally."
She adds that a key difference between Spanish and Australian legal practice is that the Spanish system does not distinguish between solicitors and barristers.
"The biggest difference between Spain and Australia is that the barrister and solicitor and attorney positions do not exist in Spain," Ms Villena says.
"All of them are lawyers who can choose to advise and represent in lower courts, or who can focus on pleading."
A buyer's market
Ms Villena says competition is high between law firms in the Spanish market, both in terms of bidding for work and talent attraction. The ongoing impact of the economic crisis has made price a crucial selling point for firms.
"Due to the economic crisis, there has been a price depression regarding legal advice, so law firms must offer the best-quality price ratio, always maintaining a good return," Ms Villena says.
"When it comes to talent attraction, the competition is very strong. Firms have had to adapt to the junior lawyers' demands since they are not only considering a good salary but many other aspects."
She says law firms in Spain are increasing their headcount year-on-year, with a particular focus on recruiting junior lawyers. However, with many firms focusing on European clients and particular practice areas, it could be a difficult market for an Aussie lawyer to enter.
"Most of the law firms are focusing their interests in Europe, with a closer legislation among countries," Ms Villena says.
"So the demand for Australian lawyers is not that high. There are not many professional opportunities, but lawyers are highly appreciated and the language [English] is also very well considered.
"An Australian lawyer working for an Australian law firm that has a partnership with a Spanish law firm, or with an international firm with a presence in Spain, could consider transferring here for a secondment.
"It is important to consider that there is a strong specialisation in Spain, and not all areas are equally in demand. Years of experience are also important, and there is a lower demand for senior lawyers as requirements are more stringent, such as having a client portfolio."
She notes that the practice areas in the highest demand are finance, real estate, corporate/M&A and compliance.
The rise of the boutique
One of the most notable trends in the Spanish market in recent times has been the emergence of boutique firms. This was prompted by the economic crash, which Ms Villena says forced many lawyers to strike out on their own.
"Because of the economic crisis, legal boutiques appeared – they had not been present in Spain's legal sector before," she says.
"Senior lawyers and partners with extensive professional experience but no possibility to grow in their firms decided to create legal boutiques to provide legal advice with the same standards but more competitive prices. And they have actually gained ground on traditional firms."
As in legal practice anywhere in the world, technology is another catalyst driving new ways of working in Spain. While the most nimble are capitalising on the benefits of new technologies, many firms are lagging behind.
Ms Villena says improvements in communications technology are enabling more Spanish lawyers to work from home, a trend that is mirrored in the Australian market.
"Law firms [have] implemented teleworking, offering the possibility to reconcile work and family life," she says.
"This is strongly linked to the technological adaptation which has been implemented in the last few years and which is reducing the attendance hours in many cases."
Looking to the future
Although the demand for foreign lawyers is not booming, Ms Villena says the increasingly global nature of business could present more opportunities in the near future.
"Within a few years and because of globalisation, it is quite probable that foreign lawyers will have more opportunities in Spain as issues will not be managed locally but internationally, combining lawyers from different countries in those operations where different jurisdictions are involved," she says.
"Big cities like Madrid and Barcelona are the locations which present more professional opportunities, as the international firms and multinational companies are based in these cities."
Ms Villena says that while Spain's Civil Law system means domestic matters are handled very differently, Australian lawyers can bring valuable insights to international matters.
So for Aussies considering a European romance, Spain is a destination to keep an eye on. With a vibrant culture, beautiful weather and a language that can serve as a ticket to many other countries around the world, an expat could easily get used to the life of an abogado.