Firm celebrates WA artists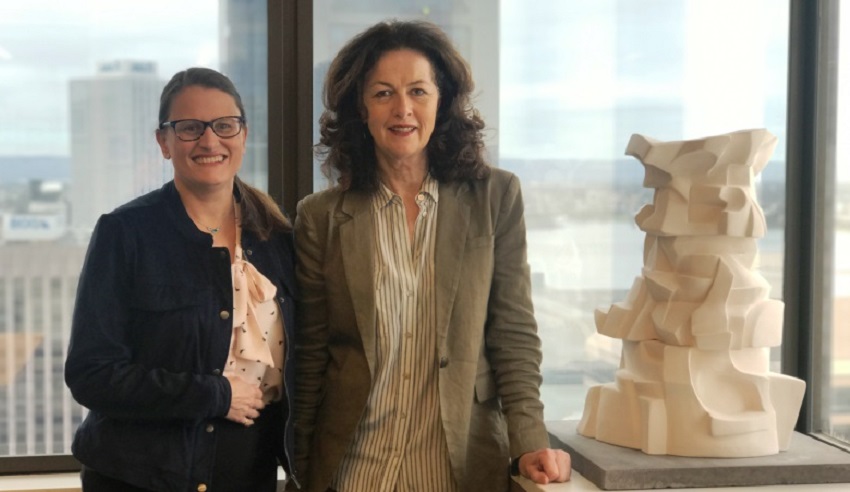 Clyde & Co has announced the winner of its Perth Art Award for 2017.
The award went to artist Charmaine Ball for her sculpture 'Blocked' (pictured). It is an unglazed, asymmetrical stoneware sculpture comprising three separate pieces that fit into each other.
According to a statement from Clyde & Co, the judges were impressed with the sculpture's striking shapes, which are "reminiscent of architectural forms". Ms Ball said the sculpture was inspired by Cubist works and ancient Mesopotamian architecture.
"I feel very honoured to be chosen as the 2017 recipient of the Clyde & Co Art Award," Ms Ball said.
"It's the acknowledgement that my art practice has been recognised by [the] panel of judges that means so much to me as an emerging artist.
"I encourage people to have an open mind and to engage with local galleries and local artists. If possible, consider starting a collection of emerging artists' work."
The Staff Choice Award went to artist Pin Wu for her work 'Flower Shadow, Flower Addiction'. Her piece was a modern take on the traditional Taiwanese art of paper cutting.
Ms Ball and Ms Wu received monetary prizes from Clyde & Co. All the artists in the exhibition were payed for their work to be displayed and were offered pro bono legal advice, according to the firm.
The artworks are available for purchase via silent auction throughout the year.
Clyde & Co recently announced 2017 winners of its Sydney and Melbourne art awards.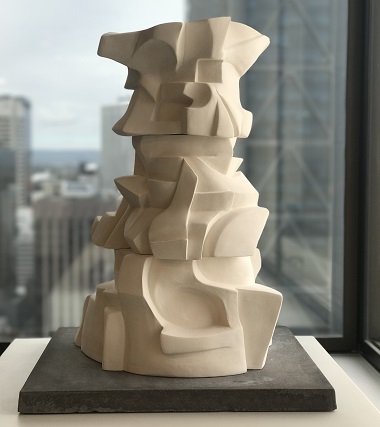 Pictured above: 'Blocked' by Charmaine Ball   
Pictured top L-R: Clyde & Co Perth partner Beth Cubitt and Charmaine Ball