Allen & Overy recently released the mid-year findings from its Global Cartel Enforcement Report.
The firm noted that the Australian Competition and Consumer Commission (ACCC) has issued only one fine so far this year, totalling US$7 million (approx AU$8.8 million), against an automotive manufacturer.
This was down from four fines totalling US$34.3 million (approx AU$43.2 million) in H1 2016.
However, Allen & Overy said the regulator may be more active over the rest of the year as it is waiting on several judgments and penalty outcomes, including its successful High Court case against Flight Centre for attempted price-fixing.
"In terms of the Australian landscape, I expect to see an aggressive push to up the ante," said Sydney partner Peter McDonald (pictured), who leads the firm's competition team in the Asia-Pacific region.
"The competition regulator has been making public statements in courts and to the media stating that it will seek to dramatically increase the value of fines and bring more criminal prosecutions.
"Although the first half of 2017 has seen a drop in fines, the ACCC remains highly active and is awaiting judgments on a number of proceedings, most notably its High Court appeal against Flight Centre. We'll likely see those outcomes in the latter half of 2017."
Looking at the region more broadly, Mr McDonald said competition law in the Asia-Pacific is rapidly evolving.
"The cartel enforcement landscape in the Asia-Pacific region is dynamic, and we're seeing constant development in the region," he said.
"In Australia, we have well-established competition law and the ACCC is aggressive. Other mature economies such as South Korea and Japan produce a steady flow of fines, while newer competition regimes in Hong Kong and Singapore will be increasingly active."
"We're seeing further action in countries with rapidly developing economies and new laws, such as the Philippines and Thailand, but the more consistent growth in competition fine levels will likely come from China and India as anti-trust regulators take more of a role on the international stage."
The release of the report follows a recent increase in the focus on competition law in the academic space, with a University of Melbourne professor saying Australian legal professionals need to be more aware of the underlying economic principles.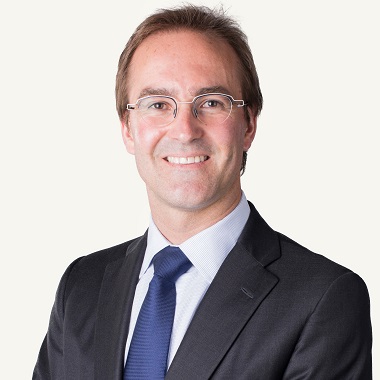 Pictured: Allen & Overy partner Peter McDonald