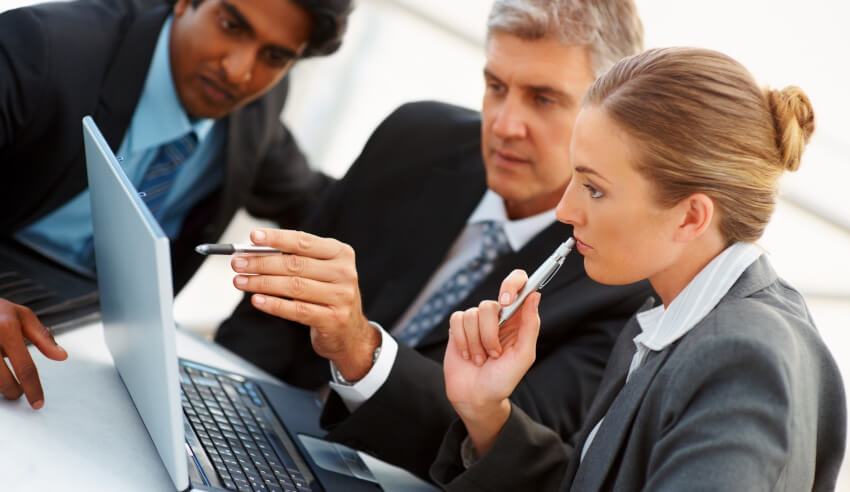 A global law firm says it has come up with a solution that sees staff openly collaborate across the board, irrespective of their location or position.
Herbert Smith Freehills has enlisted the help of idea management tool, The Vision Lab, to see new ideas be brought to the management's attention.
The platform allows staff members to anonymously submit their ideas on the one system, whereby others can then up or down-vote the idea, or post comments.
Speaking to Lawyers Weekly, Herbert Smith Freehills COO Nicole Bamforth said the firm decided to engage with The Vision Lab as part of its Beyond 2020 strategy.
"A key part of our Beyond 2020 strategy is innovation and technology, and within innovation and technology there is a strong focus on the culture of innovation," Ms Bamforth said.
"We also really wanted to be able to engage with our people across the globe and its quite difficult to find ways to engage with them all and particularly at the same time, so what was really appealing for us about a tool like The Vision Lab was the fact that it was real-time, everyone could be using it, everyone could actually see what was happening and what ideas were being submitted.
"Anything else typically has a bit of a time lag or you have to do it in a much smaller contained way, so it was really the ability to have a tool that was that instant for everyone to access that was key for us."
Herbert Smith Freehills ran their first campaign with The Vision Lab in December. Since then, it has sparked 419 ideas, which received a total of 57,000. Following the campaign wrapping up, the management team narrowed down 33 themes that came from the ideas.
"From a cultural perspective, one of the things that was really strong through the whole campaign was people feeling that we needed to be more focused on a balanced scorecard and a balanced assessment of performance, which aligned really nicely with our people performance and leadership strategy, and so we were able to hand that one over to them. They're running with it, and they've got a new performance management tool that we're looking to roll out globally," Ms Bamforth said.
"A strong desire also came through about flexible working. People really think that will enable them to perform better [and that] it meets more with what clients are looking for. That was a really interesting one because that's something that as a firm we've invested quite significantly in from a policy and technology perspective.
"The third thing that came through really loudly was [a desire] to explore the use of data analytics to improve client service.
"There's real momentum on those three but also momentum on others as well. There's a strong theme around using automation tools. We've got lots of things happening with various tools there where we're looking at document automation, enabling the legal work process so due diligence, those sorts of things. We've got pilots happening there, we're scaling up that experimentation. There's quite a broad range of activities that are underway off the back of the campaign."
Ms Bamforth said the ideas generated from using The Vision Lab have only been one of the many benefits of taking this approach to innovation. Others, she said, include giving people an opportunity to contribute to the firm's strategy without feeling restricted and creating a collaborative atmosphere.
"We definitely feel that people felt uninhibited in what it was they were saying and they were able to be really honest, because you could also post comments on ideas. So an idea might get submitted, but as it went through the cycle and got voted on, people would add clarifying comments to it, which is often where it's interesting. You see a little bit more substance behind people's thinking," she said.
"It also created a bit of buzz internally across the firm. While we had a lot of people engaged with it, what would happen is people would come back in day after day the campaign ran and they'd keep voting. They'd keep going 'Oh no, that's not what I think is the most important, I think that's more important' because the way the tool presents itself to the user is it gives them two choices and you get to say which thing you think is more important, and based on the way you're voting it will surface other ideas, or you can entirely skip because you think neither one of them is relevant."
As a final point, Ms Bamforth noted that meeting the challenges of law in the 21st century is something that every law firm needs to be thinking about, enabling all members of staff to contribute, not just those at the top.
"Innovation is not restrictive to the most senior people in an organisation. Everyone has got ideas, and we need ways for them to be able to surface," she concluded.
Founder and CEO of The Vision Lab, Trevor Madigan, echoed Ms Bamforth's sentiment, noting that the way of the future will require both law firms and organisations generally to collaborate better.
"I think what's happening at the moment is that everything is changing. First of all, you're seeing the people within the organisation and/or the enterprise changing," Mr Madigan said.
"There [are] millennials who are more forthright and want more immediacy from their leadership, and then you've got the enterprise itself that's changing. There's a reduction in hierarchy, there's a necessity for collaboration, and then you've got the cloud and technology enabling that to move very quickly, so the market is moving very quickly and technology is responding to the needs of the new leadership of the enterprise.
"I believe that engagement is the thing we're focused on because what you need to do is capture employee ideas in their own words and put them into action in as fast time as possible. Things like AI, sentiment analysis, [and] machine learning are going to be real game changers, but they're also there to help solve the leadership's challenges."
While there's still some reluctancy towards innovation and technology coming from some law firms in the Australian market, Mr Madigan noted that there ought not to be.
"Great ideas can come from anywhere. The leadership teams that we've been working with across all verticals, really there's one common thing and that's that honest participation is desired. They want people to really express their feelings. Things like anonymity are critical; you want to really encourage the democratisation of ideas within the organisation," he said.
"Sometimes there's a fear to hear about issues or problems but really the most progressive companies and firms like Herbert Smith Freehills are tackling challenges and moving very fast to respond, and I think that speed of execution is really the difference of the companies that are going to excel."