Yancoal announces $2.5 billion capital raising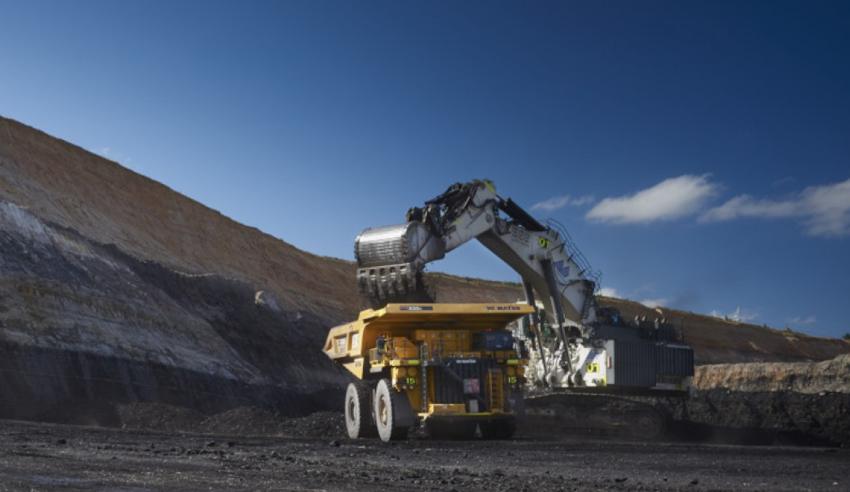 Three firms have advised on what's being called the biggest equity raising for 2017 thus far.
Firms: MinterEllison (Yancoal Australia Limited); Herbert Smith Freehills (Yancoal Australia Limited); Gilbert + Tobin (Yancoal's Independent Board Committee)
Deal: Yancoal has announced an equity raising to provide funding for the acquisition of 100 per cent of the shares in Coal & Allied.
Value: $3.2 billion
Area: Finance
Key players: The MinterEllison legal team was led by partner Sophie Chen, with support from partner Daniel Scotti. The firm's team also included Nicole Sloggett, Dimitri Kalis, Renee Doyle, Anna Madafiglio, Shaun Chung, Sophia Bai, Will Ma, Jason Namkoong, Daniel Masterton, Samantha Pan and Michelle Qin.
The Herbert Smith Freehills equity capital markets team was led by partner Philippa Stone, supported by special counsel Rob Finlay and solicitors Ben Robinson, Christian Bourke, Elizabeth Cameron, Michael Burrell and Lucinda Bradshaw.
The Herbert Smith Freehills team advising on the acquisition is led by partner Adam Strauss, supported by partners Philippa Stone and David Ryan, senior associate Geoff Kerrigan and solicitor Jennifer Wu, along with specialist teams from across Australia, Hong Kong, Beijing and London.
The Herbert Smith Freehills banking team was led by partner Phillip McMahon and supported by executive counsel Jennifer Whincup and senior associate Kelvin Choy.
Meanwhile, the Gilbert + Tobin legal team was led by Costas Condoleon, with support from lawyers Kevin Ko, Annabel Humphreys, Wes Bainbridge and Megan Coffey, and specialist support from partners Christopher Flynn, Crispian Lynch, Simon Lynch and lawyer Nicholas Lowe.
Deal significance: The capital raising will comprise of a 23.6 for 1 pro rata renounceable entitlement offer to raise approximately US$2.35 billion (which is substantially underwritten or committed to by investors) and a fully committed share placement to strategic investors to raise US$150 million, according to a statement from MinterEllison.
The firm noted that the Coal & Allied transaction is a strategically compelling acquisition for Yancoal as it: provides the opportunity to transform Yancoal into Australia's largest pure-play coal producer; gives Yancoal majority interest in three of the 10 largest low-cost thermal coal mining operations in Australia; has the potential to unlock significant synergies from the integration of Coal & Allied with Yancoal's existing portfolio and incremental synergies from Yancoal's partnership with Glencore in the Hunter Valley; delivers a sustainable capital structure and cash flow generation to support deleveraging and value creation; and is accretive across key operational and financial metrics.
"We are delighted to be supporting Yancoal on this very significant equity raising, which will fund its continued expansion through the acquisition of Coal & Allied," said lead partner for MinterEllison, Sophie Chen.
"That strategic acquisition – the largest mining transaction of 2017 anywhere in the world – will redefine Yancoal's position in the global coal marketplace."
Herbert Smith Freehill's Yancoal relationship partner Philippa Stone echoed this sentiment.
"We have been delighted to advise Yancoal on this transaction. We have worked with Yancoal over many years and are honoured to be acting on such a transformative transaction for our long-standing client," she said.
Meanwhile, Herbert Smith Freehills' Adam Strauss said: "This has been a remarkable transaction in terms of its size, complexity and significance for the Australian coal sector".
"It is one the largest coal transactions ever undertaken in Australia and clearly demonstrates that quality coal assets remain sought after by industry players, signalling a return of confidence to the sector," he said.
Further commenting on the transaction, lead partner and co-head of Gilbert + Tobin's corporate advisory practice Costas Condoleon said he is pleased to be involved in the landmark deal and to achieve a successful outcome for the IBC.
"We are thrilled to have brought our deep corporate and energy expertise to advise Yancoal's independent directors on this complex and transformative deal," he said.