The fine art of media law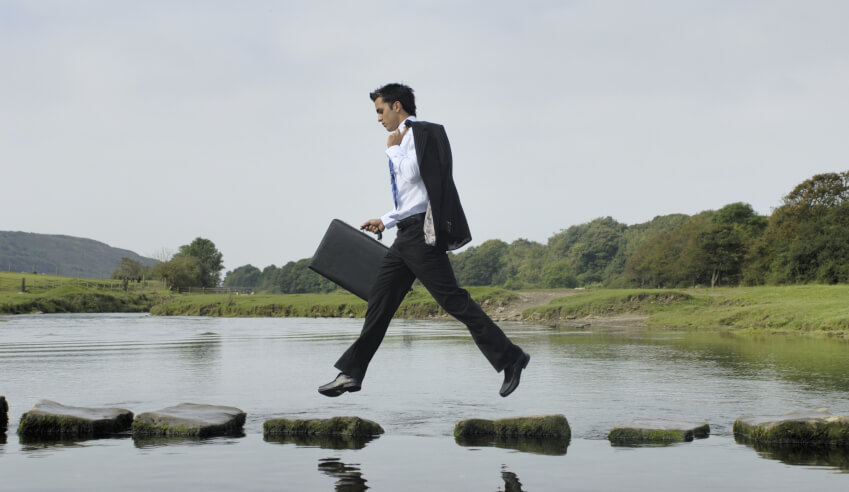 Media and arts lawyers bring their passion and creativity to their daily practice, helping clients navigate the challenges of ownership in the digital age.
Practitioners in the media and arts sector represent musicians, visual artists, actors and other creatives in an extensive range of disciplines. For many, it is a rewarding way to couple their passion for the arts with a career in law.
The internet and the explosion of digital technologies have altered media and arts law immeasurably in recent years. While lawyers are being as agile as they can, new challenges and reforms are continually popping up to keep them busy.
Issues such as copyright, intellectual property and contracts take centre stage in this sector, which is subject to ongoing debate about ownership and the enforcement of rights.
Don't go taking my art
David Vodicka, a partner at Melbourne-based boutique Media Arts Lawyers, says the biggest challenges he face are caused by rapidly changing technology, making it difficult to enforce copyright as well as the growing push for Australia's copyright regime to be relaxed.
"If you look at the music sector as an example ... [some people are] peddling an argument about how copyright disadvantages artists, and the argument is that it doesn't allow innovation and so forth," he says.
"What I find is the precise opposite. Technology has hugely benefited artists in their ability to get their message out, but if people don't respect rights and don't respect the ability to enforce those rights, it becomes difficult.
"One of the biggest challenges at the moment, I think, is [the attempt] to weaken the copyright regimes by the multinational tech companies, which peddle an argument that copyright works counter to innovation. The real bottom line on that is the technology companies are trying to secure better positions for themselves at the expense of Australian creatives, and I find that frustrating and a major challenge."
Robyn Ayres, the CEO of community legal services provider the Arts Law Centre, agrees that copyright protection is a major issue facing clients. However, she also welcomes the opportunities that technology presents.
"[The internet is] a massive issue in terms of infringement because of the ease of copying across all the various art forms," she says.
"But there's also the other side, where there is the opportunity for collaboration and broader engagement, so that makes the contracting and negotiating of those sorts of relationships a much more interesting space."
Debate has been raging recently over the proposed introduction of the 'fair use' provision in Australia, with industry giants and legal bodies adding their voices on both sides.
Fair use is a doctrine originating in US copyright law that permits some uses of copyrighted material without permission. It is determined on a case-by-case basis, generally using guiding principles that include the purpose of the use, the nature of the original work and the amount of copyrighted material that is used.
There is considerable opposition to fair use within the industry, including from bodies such as the Copyright Agency, Screen Producers Australia and APRA AMCOS. However, it is supported by other organisations such as the Productivity Commission and the Australian Law Reform Commission (ALRC), which argue that it would be a welcome update to Australia's copyright regime.
Mr Vodicka is opposed to fair use, noting that it could pit individual artists and their lawyers against multinational corporations.
"We already have a regime of fair dealing, but if I represent artists who then have to challenge things in court to get a ruling on fair use, I won't have any clients who can afford to do that," he says.
"It's just too expensive. If I'm fighting against Google on what the meaning of fair use is, and I guarantee you if fair use comes in that's what will have to happen for people to enforce rights, then it's a massive challenge because, as lawyers know, no one apart from institutions or major corporates really has the funds to properly adjudicate in courts."
The ALRC, on the other hand, says fair use would support technological innovation and make Australia's copyright regime more adaptable to digital disruption.
In its 2013 discussion paper Copyright and the Digital Economy, the ALRC argues that the principles-based, technology-neutral nature of fair use makes it an apt provision for the rapidly changing digital world.
"The ALRC considers that it may be more efficient to move to open-ended rather than closed-ended drafting so as to save the legislature from constant law reform to 'catch up' with new technologies and uses," it says.
"Rather, the law could 'self-update through changes to the interpretative practices of copyright owners, users and the courts'. Of course, the legislature could still act when it wanted to respond to particular developments.
"Google stated that it could not have created and started its search engine in Australia under the current copyright framework, as 'innovation depends on a legal regime that allows for new, unforeseen technologies'."
The ALRC's proposed fair use provision sticks close to the US definition, relying on several 'fairness factors' to protect artists' work to a reasonable degree.
When appropriation boomerangs on you
The protection of artists' rights is one of the fundamental aims of the Arts Law Centre (Arts Law). It utilises a database of volunteer lawyers to assist artists, including supporting Indigenous creators around Australia through its Artists in the Black program.
"Artists in the Black probably accounts for about 35 per cent of the work that we do at Arts Law," says Ms Ayres.
"It's a little bit different in that we do more expensive outreach and face-to-face with the artists and communities, and also a lot of the artists and communities are quite remote from the major cities, so there are quite a lot of logistical issues involved in that."
Ms Ayres says a major challenge Arts Law is attempting to tackle is the distribution of fake Indigenous art, recently exemplified by Chanel's $2,000 boomerang. Knock-off items produced overseas or by non-Indigenous Australians are flooding the market, she says, and competing with authentic art that is often the only source of independent income in a remote Indigenous community.
"It's an issue that's been raised with Arts Law over many years: 'There's appropriation of culture and what can we do about it?'," Ms Ayres says.
"The problem is with the way the legal system is and the remedies that are available, like consumer laws with misleading and deceptive conduct.
"[The law] often doesn't really go far enough or doesn't deal with a lot of the stuff that's happening which is in the gray area, I suppose, where it's not clear-cut [whether] it's misleading and deceptive."
Arts Law supports the bill introduced by Bob Katter earlier this year to illegalise imitation art made by non-Indigenous people. Ms Ayres says it is time stronger laws are put in place to protect Indigenous artists, as other approaches such as certification schemes have been ineffective.
Love over gold
Despite the crucial role that media and arts lawyers play in supporting Australia's creative sector, their work is often a bit less lucrative than that of lawyers in other areas.
Ms Ayres says the Arts Law Centre struggles to keep up with the high demand for its services, particularly with government funding shrinking.
"We've been watching what's been happening to community legal centres on the one hand and arts organisations on the other, and we're like the meat in the sandwich," Ms Ayres says.
"It's not as if our client base is getting any smaller, but the funding base is either contracting, which ours has, or it's just static.
"What we're doing, making sure artists get paid, for example, and the work we're doing with Indigenous artists, it's so people aren't on social security benefits and it's their employment, so it's really important that people have access to legal services around those issues."
Mr Vodicka says that in terms of representing artists, financial constraints mean the space is dominated by sole practitioners and boutique firms like Media Arts Lawyers.
"We're representing talent [and] those things don't tend to work for the multinational firms in terms of how they operate, in terms of their hourly rates and so forth," he says.
"So primarily the sector is focused around smaller practitioners. We're really a small-size firm but we would be, just by number of lawyers, the biggest in Australia who has a practice focused in this space.
"We're by no means anything other than a boutique firm, but again that's because the sector itself is just not that big."
In such a small market, it's crucial that firms differentiate themselves and build an industry profile, according to Mr Vodicka, who also finds time to run independent record label Rubber Records.
"We're heavily engaged in the sector, which goes back to not just the pro bono work that we do but also the work in terms of profile at conferences in the space," he says.
"I still serve on a number of music industry boards because I'm passionate about the music industry and also representing the interests of the music industry. Those sorts of things increase your profile within the space that you're in."
While media and arts lawyers may not enjoy the same profit margins as those in other practice areas, Mr Vodicka emphasises that their passion for the arts makes it all worthwhile.
"The one thing about this space is it is arguably more of a lifestyle choice, in the sense that to really do it well you have to have a passionate interest in the sector and also understand that the economics aren't quite the same as corporate," he says.
"If people choose to be in the sector there are certain compromises they might have to make, but obviously it's a sector that we find rewarding or else we wouldn't be working in it."