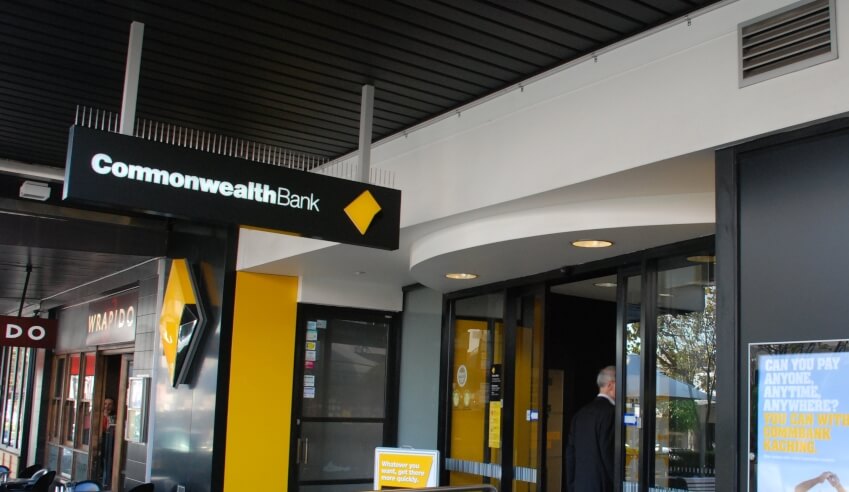 Shareholders have commenced proceedings against Commonwealth Bank over its responsibility to disclose the risks climate change poses to its business.
Earlier this week, lawyers from Environmental Justice Australia filed proceedings in the Federal Court on behalf of Commonwealth Bank shareholders Guy and Kim Abrahams.
The couple allege that the bank has failed to adequately disclose climate change risk in its 2016 annual report. They are also seeking an injunction to prevent these omissions in future annual reports.
The case is the first in the world where shareholders have tested how banks should disclose information about climate change risks in their annual reports, according to a statement from Environmental Justice Australia.
The firm said the effects of climate change, including global warming, rising sea levels and the increasing frequency of extreme weather events, pose material risks to the business and financial positions of many CBA customers and entities in which the bank has a financial interest.
"Generally speaking, we allege that climate change poses physical and transitional risks to the bank, and that the bank should disclose those risks in its annual reports as major or material risks," said Environmental Justice Australia lawyer David Barnden.
"We say that Commonwealth Bank has breached section 297 of the Corporations Act, which requires the bank to provide position information for a true and fair presentation of the company's financial position and performance.
"The claim also alleges that the bank's directors failed to provide information that its shareholders reasonably require under 299A of the Corporations Act for things like business strategies and prospects for future financial years.
"Our clients aren't seeking any financial relief, they're seeking declarations from the court that CBA's 2016 annual report breached certain disclosure requirements and we say that this case is an important public interest case because there's a huge interest in the standard of reporting on climate change risk."
Commonwealth Bank's funding of the Adani Carmichael coal mine project was also addressed in the claim. Environmental Justice Australia said the significant opposition to the mine, and the controversy over the bank's position on funding it, were risks that should have been properly disclosed.
"We say that the Adani Carmichael mine project and the funding required for it is a substantial matter of public concern and controversy, and as such the bank should disclose more information about whether or not it is considering financing the project," Mr Barnden said. 
The risks to the bank's business are not just financial but reputational, according to the claim. As public support shifts towards renewable energy, Commonwealth Bank's position on funding fossil fuel companies, such as Adani, poses a significant reputational risk, Environmental Justice Australia said.
The bank issued a statement acknowledging that the proceedings had been filed against it.
"Commonwealth Bank takes its statutory reporting obligations very seriously and rejects that the 2016 Annual Report is not compliant with those statutory reporting obligations," the bank said.
"Commonwealth Bank understands that climate change is a topic of public and shareholder interest, and we are committed to playing our part in limiting climate change to well below 2 degrees in line with the Paris Agreement and supporting the responsible global transition to net-zero emissions by 2050."
Mr Barnden said the case could increase the possibility of similar cases being brought against other companies over climate change risk disclosures.
"We expect the case to be watched quite closely in boardrooms and in major companies throughout Australia," he said.
"It might increase the possibility for similar cases to be brought. Equally, with increased disclosure on these risks, investors should have more information about what companies are doing and what they're planning to do on climate change, and that might have impacts as well."
Speaking at the Climate Change Liability panel discussion held by Herbert Smith Freehills earlier this year, four leading lawyers urged Australian companies to take climate change risk more seriously.