Getting personal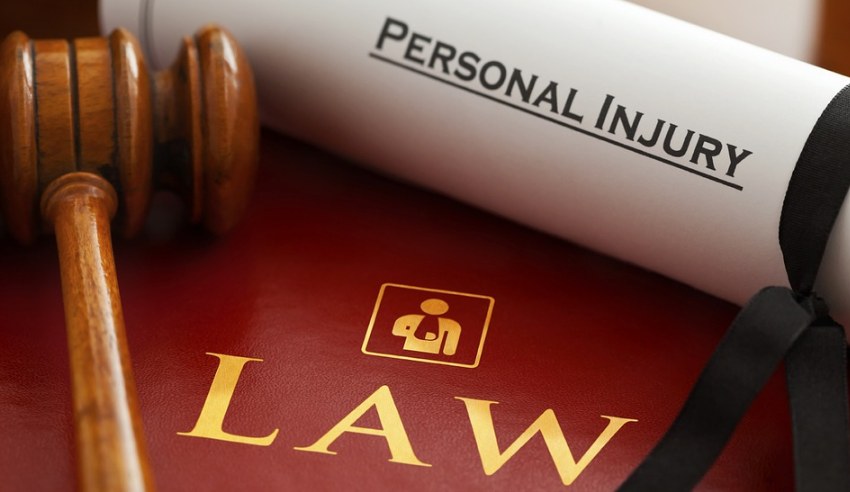 With complex matters aplenty, the personal injury space is showing no signs of slowing down.
Over the past 12 months, personal injury law has gained further traction. Some firms have expanded their practice areas to include it, while others have knuckled down to offer it as a more specialised service.
Whatever path these firms have taken, their reasoning lays in the fact that there has been a spike in client demand.
Whether its physical or psychological damages, more clients are seeking advice on personal injury claims, meaning that work is soaring high for the legal professionals who practise in this space.
Dissecting the solution
When law firms open the floodgates to personal injury services, they effectively open themselves up to a plethora of claims.
While motor vehicle and car accident claims are plentiful, there are other matters within the personal injury world that are also ramping up.
Asbestos and medical negligence claims are rising, as too are public and product liability claims, consequently creating more work for personal injury lawyers.
The demand for these professionals has gotten so high that earlier this year, Go To Court Lawyers decided to expand its operations to cover the personal injury practice area.
"It just made sense," says partner Michelle Makela.
"There are Australians out there looking for a uniquely positioned service for their personal injury claim. That's where Go To Court Lawyers can deliver."
A flexible approach
Last year, specialised firm Injury & Accident Lawyers cracked down on its niche by implementing a mobile service to deliver access to justice for those seeking personal injury compensation.
Since its launch, the firm has travelled through rural and remote areas of Queensland as part of a series of outreach road trips. The mobile service also allows for the firm to meet direct request for consultation at a client's home, place of work or other location of choice.
Injury & Accident Lawyers practice manager Paul Catchlove says responding quickly is of critical importance in personal injury practices, with a mobile service providing clients speedier access.
"The idea is ultimately about making sure that the clients feel comfortable, that it's their process and we're seeing to provide them with the best legal advice and guide them through a claim for compensation," he says.
"We feel that each person should be entitled to the highest level of legal representation and part of that is a genuine sense of empathy and listening to the client – identifying what it is they are seeking to do – and then us trying to provide the legal support and assistance, which is congruent with that and supports that."
Dealing with the difficult
While it's been established that there's more client demand for personal injury law than ever before, one shouldn't assume that it's an easy area to crack into.
While significantly different in comparison to other practice areas, practising in personal injury law is not devoid of its challenges.
Lawyers who work in this space put the 'personal' in personal injury, and are often forced to delve into their clients' inner circle to work out a solution to what is an unsafe situation for them.
Ruth Hudson, who is a practice group leader at Stacks Goudkamp, knows all about this. Having worked in the field of personal injury law for the past seven years, she has advised clients who have suffered right across the personal injury arena.
"I have dealt with clients who have suffered all manner of injuries and trauma, both psychological and physical, and have had the opportunity to observe how different people respond to and deal with pain and suffering in their lives," Ms Hudson says.
"One trend I have observed over the years is that for many people, the natural instinct when faced with adversity or suffering from impairments that leave them unable to do things that they used to be able to do with ease, is to put on a brave face and try to 'just get on with things'.
"Contrary to the popular stereotype of the person bringing a compensation claim as a whinger or an opportunist, I have actually found that the majority of my clients have been very strong and stoic individuals, people who have wanted to get on with their lives as best they can and who have not wanted to burden others with their complaints."
Similarly, Ms Hudson says a big challenge she's had to overcome in this space is client reluctancy.
"Often when conducting meetings with my clients, I have found that there is more insight and information to be gathered from what they don't say, rather than what they tell me in answer to my questions," she explains.
"This is where emotional intelligence comes into play. It helps to identify that there is more going on behind the scenes, that my client is either too afraid or embarrassed to admit that they are struggling, or that they have such a low opinion of themselves because of the trauma they have suffered that they don't even think that something is worth mentioning to me."
Ms Hudson notes that if a lawyer is not in touch with themselves or their clients on an emotional level, these sorts of signs can be missed and important information about how a client's life has been affected can be completely overlooked.
"Reading between the lines of what the client is telling me and being attentive to what I can actually see is going on with them, in their body and their mind, can give me important leads about the evidence I need to gather, witnesses I need to speak to and angles to be explored in preparing their case," she says.
"I would go so far as to argue that emotional intelligence is equally important for any lawyer who provides personal legal services in any area of law where an individual's fate hangs in the balance and where clients can be anxious, overwhelmed, embarrassed, confused or suffering from low self-esteem."
However, Ms Hudson notes that there's a fine line between finding the best solution possible for the client and overstepping the boundaries with them.
"It is undeniable that there are restrictions and barriers to what a lawyer can do in support of their client. Lawyers need to be mindful of maintaining professional boundaries and not getting too caught up in their client's personal circumstances or struggles," she says.
"It is finding where that fine line is and walking it with determination and grace that, in my opinion, ensures that a client's case is prepared and prosecuted to the highest possible professional standard.
"Not only that, but it also demonstrates a deep concern and respect for them as a human being and may ultimately help to restore their sense of hope and their self-esteem."