Firms: K&L Gates (Oji Fibre Solutions); Clarendon Lawyers (Cardboard Cartons)
Deal: Oji Fibre Solutions acquired a controlling stake in Cardboard Carton Solutions Pty Ltd as trustee for the Cardboard Cartons Unit Trust.
Value: Undisclosed
Area: Corporate
Key players: The K&L Gates team advising Oji Fibre Solutions was led by corporate and transactional partner John Mann (pictured) with senior associate Amy Chinnappa and graduate Annina Nowak.
The matter also involved partners Adam Levine, Lisa Egan, Matthew Cridland, Michaela Moloney and Will Grinter, special counsel Rebecca Bolton, senior associates Natasha Augustin, Kathryn Maric and Monica Lillas, lawyers Stephanie Goodlet, Julia Khomenko, John Monroe and Michael Zippel and graduates Harry Crawford and Edwin Tan.
The Clarendon Lawyers team advising Cardboard Cartons was led by director Robert Feiner, with assistance from senior associate Julie Lyons.
Deal significance: Oji Fibre Solutions, an Australasian producer of pulp, paper and packaging, has acquired a controlling stake in Cardboard Carton Solutions Pty Limited as trustee for the Cardboard Cartons Unit Trust.
Most of Oji Fibre Solutions' operations are based in New Zealand. It is a subsidiary of Japan-based Oji Group, the fifth-largest largest pulp and paper company in the world.
Cardboard Cartons Solutions is a smaller manufacturer and supplier of specialty packaging solutions, based in Victoria. It was founded in 1995 by Linden Barry.
The acquisition will enable Oji Fibre Solutions to expand by increasing its product offering and accessing new markets, according to a statement from K&L Gates.
"K&L Gates is pleased to have assisted Oji achieve an outcome that will enable it to become an even greater leader in the pulp, paper and fibre sector not only in Australia but globally," said lead partner John Mann.
Clarendon Lawyers director Robert Feiner said the transaction was an important milestone for Cardboard Cartons.
"This is a significant transaction in the evolution of the Cardboard Cartons business," he said in a statement.
"We are very pleased to partner with Linden and the business in reaching this successful outcome. It is a testament to the achievements of the business over a long period of time and we look forward to seeing it continue to thrive under Oji Fibre Solutions."
The transaction required approval from the Foreign Investment Review Board (FIRB).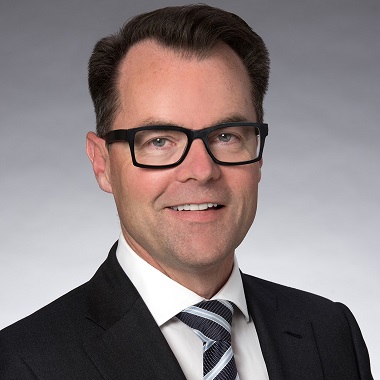 Pictured: K&L Gates partner John Mann