Women in Law judges revealed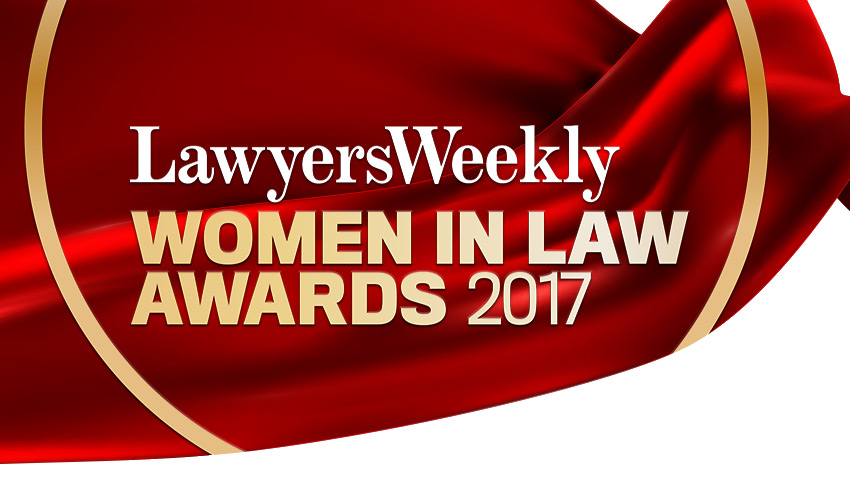 Lawyers Weekly is pleased to announce the judging panel for this year's Women in Law Awards.
Now in its sixth year, the Lawyers Weekly Women in Law Awards recognises the achievements of women who have challenged, influenced or changed the practice of law in Australia.
This year there are a total of 21 categories, giving industry-wide recognition to female legal professionals who demonstrate a passion for the law and dedication to personal advancement.
A total of 20 judges (listed below) have been selected and given the task of reviewing the submissions, eventually selecting a winner for each category.
The winners of this year's Women in Law Awards will be announced at a black-tie evening on Friday, 20 October 2017, at the Sofitel Melbourne on Collins.
To learn more about the event, click here.
To purchase tickets, click here.
For any further enquiries, please contact Craig Lynch on This email address is being protected from spambots. You need JavaScript enabled to view it. or 02 9922 3300.
The judges for the Women in Law Awards 2017 are:
Linda Baxter, director, Continuing Professional Development, Leo Cussen Centre for Law
Amy Challans, immediate past president, Australian Women Lawyers
John Chisholm, owner, John Chisholm Consulting
Benedict Coyne, president, Australian Lawyers for Human Rights
Ann-Maree David, executive director, The College of Law
Tony Dormer, managing director, Kreston Dormers
Ted Dwyer, director, Dwyer Consulting
Sarah Fregon, chief executive officer, The Victorian Bar
Professor Sandeep Gopalan, pro vice-chancellor (Academic Innovation), Deakin University
Natalie Hickey, Barrister, List G Barristers
Professor Lesley Hitchens, dean, Faculty of Law, University of Technology, Sydney
Benjamin Lee, general counsel and company secretary, Mercedes-Benz Australia
Albert Monichino QC, Barrister, chartered arbitrator, Mediator, Chartered Institute of Arbitrators ('CIArb')
Bianca Quan, convenor, Victorian Women Lawyers
Alexandra Rose, senior manager - Group Compliance and Regulatory Affairs, Insurance Australia Group
Shoshana Shields, legal director/general counsel, eBay
Jonathan Smithers, chief executive officer, Law Council of Australia
Troy Swan, head of legal & company secretary, Staples Australia Pty Limited & Staples New Zealand Limited
Jacob Waye-Harris, partner, Waye-Harris Lawyers
Professor George Williams AO, dean of law, UNSW Law