Corrs' PNG ambitions realised with major rival recruitment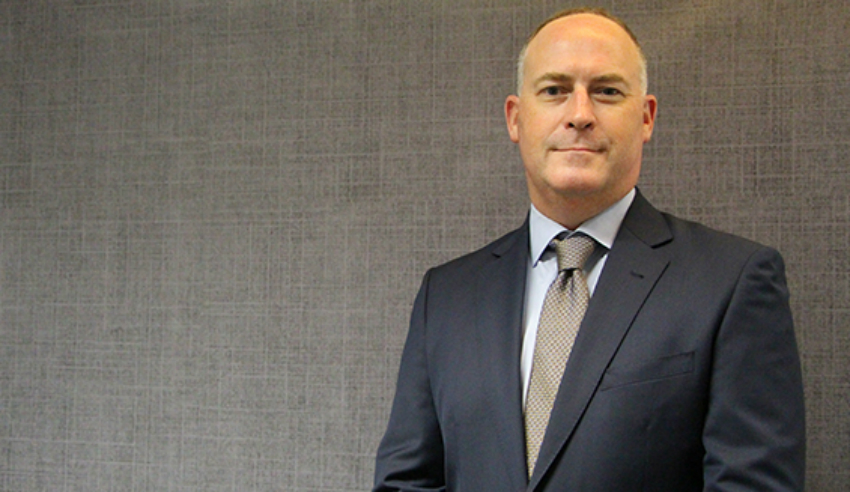 National independent firm Corrs Chambers Westgarth has upped the stakes in its legal services market share, confirming it has opened a new office in Port Moresby.
Another major law firm has moved in on Papua New Guinea's shores, with Corrs Chambers Westgarth revealing today its office in Port Moresby has been operational for three months.
The independent Australian firm opened the doors to its new office in July.
Corrs' ambitions have been made possible with the poaching of regional heavy-hitter and long-time Allens partner Vaughan Mills (pictured). He will work from the Port Moresby and Brisbane offices, splitting his time between the two locales.
A specialist in energy and resources projects, Mr Mills was instrumental in building the Allens' Papua New Guinea (PNG) office. He has spent nearly a decade working in Port Moresby and acted as PNG counsel advising ExxonMobil as operator of the PNG LNG project.
Mr Mills was also involved in a recent project advising Oil Search in its US$2.5 billion bid to acquire InterOil, which held a 37 per cent interest in the Papua LNG project.
Corrs CEO and partner John Denton AO said that Mr Vaughn, an Allens partner of more than 20 years, would give clients legal and strategic advice that was "second to none".
"Vaughan is the most experienced lawyer in the PNG energy and resources space with an outstanding track record of advising on the most significant resources projects in Papua New Guinea. Combined with his team, Vaughan will be able to offer Corrs' clients legal and strategic advice second to none."
Client demand motivated Corrs' move into PNG, Mr Denton added. He said that establishing a new office in Port Moresby was consistent with the firm's strategic commitment to provide "best-of-breed expertise in every market".
"We never have to make compromises in order to please a global head office and, as a result, our clients have access to leading practitioners around the world who truly meet their needs," Mr Denton said.  
"This uncompromising approach is what led us to the decision that in PNG it was necessary to establish our own presence there, housed with the best PNG lawyers in the market."
Mr Denton went on to say that the country's energy and resources sector had attracted "increasing attention" from clients and was set for substantial ongoing growth.
"We are proud to be standing firmly behind our commitment to remain an independent, client-driven firm providing our clients with the very best," he added.
Another four fee-earners from Allens' PNG team have followed Mr Mills' jump to the national rival. They are special counsel Nick Thorne and Kenneth Imako, senior associate Ryan Warokra and associate Emmanuel Rere. Joining the team from the public sector is associate Jeff Mesa.
A statement released by the firm hinted that an additional partner and two extra associates would come onboard in the coming months.  
"Corrs' PNG team based in Port Moresby now numbers seven lawyers and support staff, and is expected to grow to a total of at least 10 by January 2018," the statement said.
The national firm has also raided the ranks of Allen's PNG business and development personnel, with the hiring of four support staff from the rival's PNG office.
Lawyers Weekly recently interviewed one of the managing associates based in Allen's Port Moresby office about the demand for legal services in PNG. Sarah Kuman suggested that a good indication of the growing scope of work to be done in the country was the number of international law firms establishing a presence on the ground in Port Moresby.
Allens and Ashurst were two of the leading stalwarts to have opened local office doors in PNG and as early as the '90s had been advising PNG clients. Norton Rose Fulbright is the latest of the mega-firms to set up shop in the capital. Meanwhile, the joining of Gadens' former Port Moresby office with Dentons means one extra global competing for a piece of the legal pie in PNG.
"With the development and the ongoing production and the PNG LNG project site, I think that's attracted the attention of some of the larger firms now with the level of work that's available in PNG," Ms Kuman said.
Allens was approached for comment about the implications of this recent news for its PNG office. At the time of publication no response was available.
Lawyers Weekly later received a statement from a spokesperson at Allens noting that the firm planned to announce new appointments soon.
"We have a great PNG team and we are continuing to invest for the future. We have a few appointments to announce over the next few months that will add to our strength - including one of our alumni David Hill who has most recently been Head of Legal at Bank of South Pacific and will be returning to us in November," the spokesperson said.
The spokesperson added that the firm had a strong reputation in the PNG market and remained committed to clients working in the region.
"Allens has been on the ground in PNG for more than 20 years and has a strong reputation in the market.
"The PNG market is important for our firm and we remain committed to it and to our clients who are active there," she said.