Modern slavery regulation an opportunity for businesses, experts say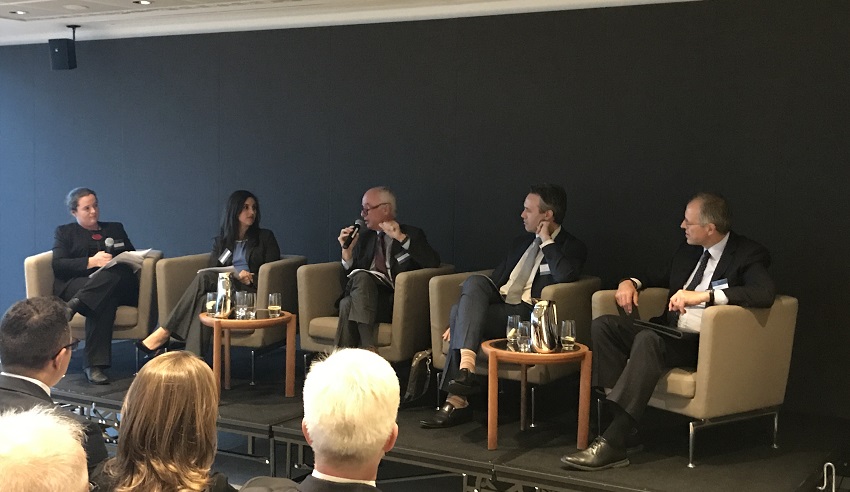 Legal experts, including Human Rights Commissioner Edward Santow, discussed the business benefits of the proposed Modern Slavery Act at an event last week.
Mr Santow participated in a forum on modern slavery at the Sydney office of Herbert Smith Freehills last Thursday.
Also on the panel were HSF Paris partner and co-head of its business and human rights practice Stéphane Brabant, partner Quentin Digby, special counsel Amalia Stone and senior associate Amanda Lyras.
The panel welcomed the proposed introduction of a Modern Slavery Act in Australia, similar to that in the UK, which would place greater obligations on businesses to eradicate slavery from their supply chains.
Slavey takes many forms in the modern world, including human trafficking, forced labour and forced marriage.
Under the proposed act, companies with revenue greater than $100 million will be required to publish an annual statement about the potential for modern slavery in their structures, operations and supply chains, and any implemented policies to address the issue.
The panellists said this compulsory reporting requirement will not only push businesses to help eliminate slavery, but will also give them an opportunity to cast their brands in a positive light.
"While business leaders may see these proposed reporting requirements as a regulatory burden, what we've seen in other parts of the world is companies prospering from a greater contribution to the reduction of modern slavery," said Mr Brabant.
"The practical expertise developed in our network of foreign offices in jurisdictions with existing human rights legislation uniquely places Herbert Smith Freehills to advise Australian businesses on the practicalities of compliance with local modern slavery legislation.
"Our client work overseas suggests that businesses should not shy away from this reporting proposal, as it will not only help to eradicate modern slavery, but could help their bottom line."
Mr Brabant was in Australia to offer clients his expertise on the intersection of business and human rights.
Mr Santow said that while the Modern Slavery Act was a welcome initiative, further legislative reform would be needed to eliminate slavery.
"Modern slavery is a worldwide problem and it is often hidden in complex supply chains," he said.
"The government has announced a public inquiry into its proposed new anti-slavery legislation and we encourage civil society and business to have their say," he said.
"Improving company reporting requirements is a good first step. But we also need to address Australian criminal laws, labour laws and other laws to counter modern slavery."
Modern slavery has been in the spotlight recently, with government and human rights stakeholders calling for greater business accountability.
According to a recent report from the Australasian Centre for Corporate Responsibility, while Australian companies on average scored similarly to overseas companies in terms of managing "human rights risk", many still have a long way to go.
BHP Billiton achieved the best score, sitting in the 70-79 per cent band. The Australian average was much lower, at 20-29 per cent. Eight ASX-listed companies, including Wesfarmers, Caltex and Bluescope Steel, scored in the 10-19 per cent band, while Graincorp and Cochlear scored 0-9 per cent.
Clifford Chance also held a panel discussion on modern slavery in its Sydney office last week. London partner Rae Lindsay, who co-heads the firm's business and human rights practice, was joined by Salvation Army Freedom Partnership national manager Jenny Stanger and SD Environmental Management director Sonja Duncan to discuss the proposed legislation.
Clifford Chance partner Diana Chang said businesses need to respond proactively to the increased scrutiny of their supply chains.
"Businesses should start preparing for the introduction of the reporting requirement in Australia. This means mapping out their supply chain, identifying the key risks in their operations, supply chains and existing processes to identify and address modern slavery within these supply chains," she said.
"This will further assist Australian companies against the benchmark of some of the top-performing companies across the globe, through greater awareness of human rights risks in their operations and appropriate risk assessment."  
Lawyers Weekly was joined by Veronica Rios from LexisNexis earlier this year to discuss the Modern Slavery Act in greater detail.
Pictured top L-R: Amalia Stone, Amanda Lyras, Stéphane Brabant, Edward Santow and Quentin Digby.