Lawyer plans charity ride down WA coast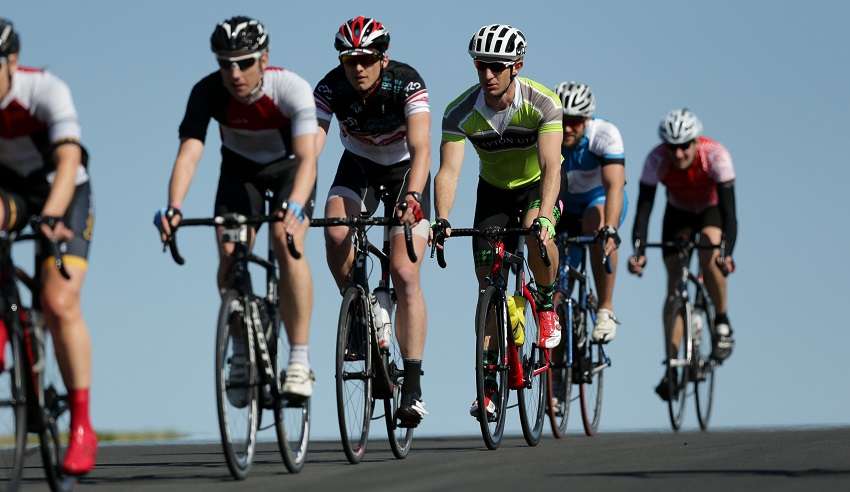 A Baker McKenzie lawyer will participate in one leg of a bike ride around the country to support the Black Dog Institute.
Baker McKenzie associate Matthew Mooney will soon join the 'Ride for Jase' campaign between Exmouth and Perth.
Ride for Jase is a six-month cycling journey around Australia being undertaken by Ben Woods, a foreman at construction and fitout company FDC.
Mr Woods launched the ride after his brother Jase's suicide, aiming to raise awareness of mental health and funds for the Black Dog Institute.
He set out from Sydney on 10 June and has completed more than half of his 18,000-kilometre journey, including a detour to Uluru. He is currently resting in Broome, approximately 1,300 kilometres from Exmouth.
He suffered a collision with a car in Brisbane and had to undergo shoulder surgery, but was soon back in the saddle.  
Mr Woods aims to raise $300,000 for the Black Dog Institute. As of 23 October, he had raised $221,012, according to the Ride for Jase Facebook page.
Mr Mooney will join the ride for around 1,250 kilometres between Exmouth and Perth.
He said he hopes to encourage people to seek help when they are struggling.
"In Australia, depression is a disease that affects one in eight men and one in five women in their lifetimes," he said.
"Many people deal with depression by bottling it up and trying to manage it within their own headspace. In fact, taking on the black dog solo is often a sure-fire way to increase the risk of depression going unrecognised and untreated.
"No one really knew what was really going on in Jase's head until it was too late. He was the nicest, friendliest guy, always going out of his way to make people feel comfortable. 
"If he had felt able to speak up about what was going on, or if someone had seen the signs earlier on, things might be different today. This ride is about letting people know that there are people out there like Jase and encouraging an open dialogue about mental health."
The issue is close to Mr Mooney's heart, as he has had his own struggles with mental health for years.
"I've dealt with mental health issues ever since I left school," he said.
"For me, depression and anxiety come in waves of intensity, where one week I'll be fine and then next I'll battle to find a reason to get out of bed in the morning. Sometimes I know why I'm depressed or anxious and at other times I don't and they are worst times because I find myself even more anxious. 
"My go-to technique is to ignore the issue at hand and carry on like nothing is wrong but clearly this is unhelpful. 
"What's more, people very close to me have had serious mental health issues. It's only something I think I've become passionate about since gaining a greater understanding of my own issues."
Mr Mooney is a passionate runner but said cycling 200 kilometres a day would be a "different kettle of fish".
"Exercise is a form of relaxation where I can switch off from the real world and my mind is focused on running up the next hill or cycling to the next town, rather than thinking about what emails I need to send, or Australia's looming energy crisis," he said.
The Ride for Jase Facebook page provides regular updates on Mr Woods' progress.