Firms: Ashurst (MMA Offshore Limited); Baker McKenzie (MMA Offshore Limited); Clayton Utz (joint lead managers and underwriters)
Deal: MMA Offshore Limited made an accelerated non-renounceable entitlement offer and placement to raise up to $97 million, and proposed debt amendments.
Value: $97 million
Area: Equity capital markets; finance
Key players: The Ashurst team advising MMA Offshore was led by partners Antonella Pacitti (pictured) and Roger Davies, and included partners Gaelan Cooney, James Marshall, Andrew Carter and Adrian Chai.
Deal significance: ASX-listed marine services business MMA Offshore made a broad proposal to recapitalise its balance sheet and improve its debt terms.
The proposal included a fully underwritten equity raising of up to $97 million: approximately $74.6 million from a one-for-one pro rata, accelerated, non-renounceable entitlement offer at $0.20 per share, and $22.4 million from an institutional placement at $0.20 per share.
The proceeds from the equity raising will be used to partly repay $30 million in debt and improve the company's balance sheet.
The recapitalisation plan also included an agreement with MMA's lenders to extend the terms of its debt facilities to September 2021, revise the amortisation profile, and reduce the interest rate amend to other covenants.
The proposed debt amendments are conditional on MMA raising a minimum of $65 million in net proceeds under the equity raising, and require (among other things) MMA to apply $20 million of those proceeds to the prepayment of debt, according to a statement from Ashurst.
"We have worked with the MMA team for a number of years and are delighted to serve as the company's trusted advisers, across a range of practice areas, and to work alongside them as MMA continues to confront ongoing challenges in its market and positions itself for better times ahead," said lead partner Antonella Pacitti.
Baker McKenzie was the international legal counsel to MMA Offshore.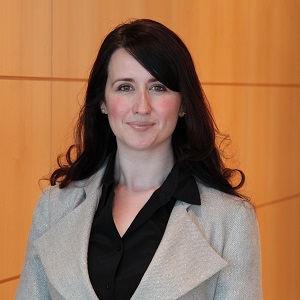 Pictured: Ashurst partner Antonella Pacitti