Orchestra invites Sydney to tune into the sounds of Christmas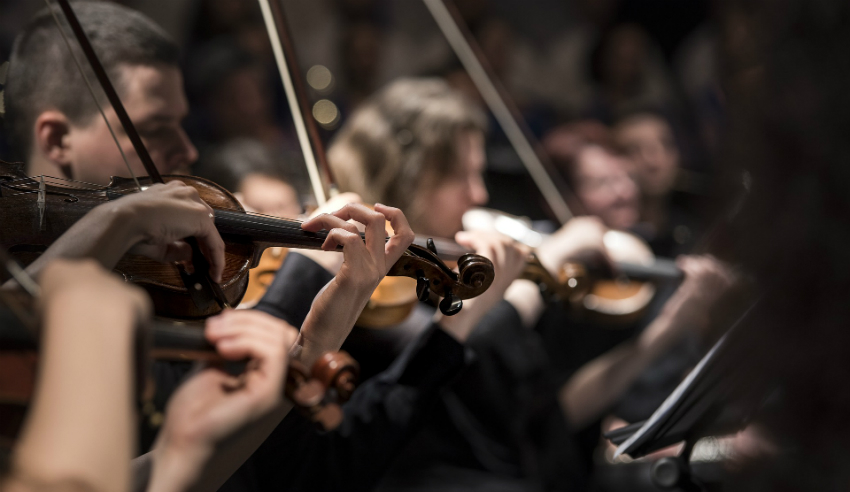 If you're walking down Macquarie Street at 7pm next Monday, keep an ear out for the sweet sounds of the Sydney Lawyers Orchestra's annual Christmas concert.
The musical talent of Sydney's legal profession will put on their final performance for the year at a charity Christmas concert in St Stephen's Uniting Church on Monday 18 December.
The program will feature a selection of Christmas and New Year classics, including Andrew Lloyd Webber's 'Memory' from Cats and Tchaikovsky's 'Danse Arabe' from The Nutcracker Suite.
Speaking to lawyers weekly, violinist and Sydney Lawyers Orchestra (SLO) manager Jowa Chan (pictured) said that the group of musical lawyers and law students rehearsed every fortnight.
"It's a source of enjoyment and relaxation for me. I really enjoy listening to classical music," Mr Chan said.
Mr Chan began learning the violin when he was five-years-old and continued playing with orchestras throughout school and university. He achieved seventh grade in his musical studies on the violin and said playing classical music continued to be a personal source of joy.
"There's something about playing in the orchestra that's another level of connection that you share," Mr Chan said of playing alongside his legal colleagues.
"Once you get into playing a piece of music with others – I think is quite apart from working in a professional sense.
"I thought to myself it would be good to keep on playing an instrument and being involved in playing with an orchestra.
Mr Chan, who is a finance lawyer at Ashurst, first joined the orchestra when he was working as a paralegal at Corrs Chambers Westgarth.
The SLO used to rehearse at Corrs but this year relocated to the offices Bird & Bird, following the move of orchestra founder and conductor Thomas Jones.
"We've been quite lucky in that we've been able to utilise the facilities of these law firms. It's a show of support from the legal community really," Mr Chan said.
While there is no cost to attend the SLO's Chirstmas performance, concert-goers are invited to make a donation to this year's charities, the Australian Literacy and Numeracy Foundation and Cornwall Hugs Grenfell. It will be held in St Stephen's Fergusson Hall, with doors opening at 6.30pm.
The program includes:
Sleigh ride by Leroy Anderson
Radetzky March by Johann Strauss I
'Memory' from Cats by Andrew Lloyd Webber
'Danse Arabe' from Tchaikovsky's The Nutcracker Suite
Second movement of Concerto for Two Violins in A minor by Antonio Vivaldi
Songs from Somerset from The English Folk Songs by Ralph Vaughan Williams
Ombra Mai Fu by George Frideric Handel