E-discovery on a global stage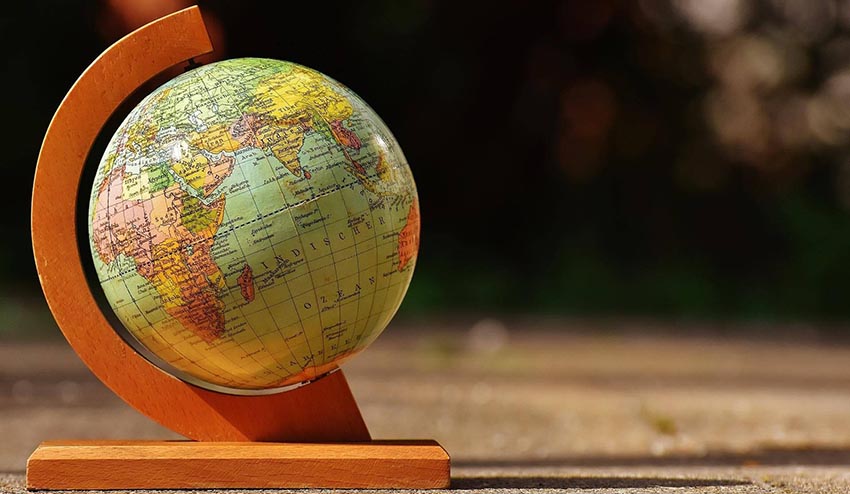 Relive the highlights from Relativity's eighth annual Relativity Fest.
The eighth annual Relativity Fest, or 'Fest' as it's more affectionately known, was held at the Hilton in Chicago, Illinois in late October 2017.
Put on by the team at Relativity, formally known as kCura, Fest is a show-stopping e-discovery conference which aims to educate and connect legal professionals from around the world.
Offering powerful panel discussions, labs, breakout sessions and access to high-profile sponsors, this year's Fest saw over 1,800 attendees from 27 countries hear from a total of 273 speakers.
Lawyers Weekly was lucky enough to nab two of these attendee spots, where we were treated to four days of insightful content, ranging from Relativity's bread and butter, such as international e-discovery and data protection, to other areas of interests such as the rise of technology assisted review (TAR), artificial intelligence (AI), ethical considerations for social media, cross-border forensics and regulatory actions, the future of legal education and much, much more.
Not only that – we also got the opportunity to network with lawyers, litigation support offices, attorneys, developers, sales and marketing professionals, information governance and security specialists, and infrastructure experts at swanky networking events, most notably on the Tuesday night where attendees gathered at Chicago's Museum of Science and Industry for dinner, drinks and dancing, as well as the chance to explore the museum after hours – a unique experience for all!
For those of you who missed this year's event, you're in luck. We've provided a highlights reel over the following pages, touching on some of our key takeaways and proving why Relativity Fest should be on your agenda next year, if it's not already.
The low-down
The success of Relativity and its annual e-discovery conference, Relativity Fest, has climbed as the years progress.
Founded in 2001 by CEO Andrew Sieja, the fast-growing Chicago-headquartered software firm once known as kCura decided that in 2017 it would rebrand to Relativity, taking on the name of its comprehensive e-discovery platform which aims to "help legal professionals at law firms, corporations and government agencies organise data, discover the truth and act on it".
The firm has committed to simplifying and accelerating the e-discovery process through updating its product regularly, which is now used by more than 13,000 organisations around the world, including the US Department of Justice, more than 70 Fortune 100 companies, and more than 199 of the Am Law 200.
Just this year alone, Relativity revealed key enhancements to its e-discovery platform, building on the some 500 features already delivered over the past 12 months. The company also shared that they have earned ISO 27001 certification for the security of its cloud platform RelativityOne.
But it's not all product and no play. Relativity is also the brains behind the juggernaut event known as Relativity Fest. What started as an idea to get a couple of its customers together once a year has turned into a fiesta for the world's legal e-discovery community.
As chief operating officer of Relativity Nick Robertson puts it, Fest is about creating an environment whereby professionals can come together, share and collaborate on ideas.
"This is the eighth year we've been doing it," Mr Robertson said in an episode of The Lawyers Weekly Show, which was recorded at Fest.
"It started pretty simply. We were starting to build up a little customer base and we had some customers saying [that] we should all get together once a year: 'You should have a user conference'. That was May and we were like, 'Sure', and we did something in September for FEST 1, and it was 100 people.
"But from the get go, there were a couple of things about FEST that were really important to us. One is, we spend most of our marketing time and resources into putting this thing on every year, because for us, pouring those resources back into our customer base is the most effective thing we can do. We've always kind of taken that approach.
"…We had 169 unique sessions [for 2017] and we've got fabulous speakers from around the globe. One of the reasons we do it in Chicago is so our software engineers and our product managers and people on the customer success team that are working with our customers everyday can lead this stuff. For us, we want to show people a really good time. We want it to be a huge thank you to our customers, but we want the content to be such that people are going to leave here with real, tangible [knowledge]."
KEY TAKEAWAYS
The United Nations of Technology-Assisted Review (TAR)
Speakers:
David Horrigan - E-discovery counsel and Legal Content director, Relativity
Karyn Harty - partner, McCann FitzGerald
Justice Peter Vickery - Supreme Court Justice, Supreme Court of Victoria
Chris Dale - Founder, eDisclosure Information Project
US Magistrate Andrew Peck - Judge, Southern District of New York
This fitting session heard from representatives of four nations who adopted and approved the judicially technology-assisted review (TAR).
Karyn Harty, representing Ireland; Justice Peter Vickery - representing Australia; Chris Dale, representing the UK; and Andrew Peck, representing the US; provided pivotal insights into how TAR is changing the business of law.
For those of you who aren't aware of what TAR is, it is described as the "process of having computer software electronically classify documents based on input from expert reviewers to expedite the organisation and prioritisation of the document collection", according to the Law Institute of Victoria.
Learning points:
TAR is essentially predictive coding and is helping to combat the 'document tsunami' playing out in courts by reducing the volume of documents in discovery astronomically.
The appropriateness of the implementation of TAR varies on a case by case basis, however the breakeven point is usually an initial discovery pool of about 100,000 documents or more. At that point, TAR becomes a viable and proportionate option.
TAR is evolving and becoming more accurate faster, and through that will become ultimately cheaper.
"The biggest case I have had in Australia was McConnell Dowell v Santam (2016). This involved an initial pool of some 4 million documents – an awful lot to read. It would've taken something like 543 days for a junior solicitor to manually read those documents and make a determination as to whether or not they were relevant to the issues in the case," said Justice Vickery, on the implementation of TAR in Aussie courts at this year's Fest.
"The costs of such an exercise are astronomic. It can get up to $10-$20 million. For even a middle-sized enterprise, this brings into question whether that party can actually fund a case. Bear in mind, the discovery process is an interlocutory, or preparatory process, which is preparing the case for trial, so before a party has even put their foot in the door of a court to actually argue the case, these massive costs can be incurred.
"I recall one situation when I was a mediator in a case. One party simply put up its hand at one point and said: 'I believe I have a good case but the costs of discovery are massive. I just got a bill for $16 million and that has blown expenditure on my case out of proportion'.
"So it boils down to a question of justice in the end. The courts and the legal profession need to recognise that they're putting at risk the rights of parties to prosecute a case in a court if traditional manual discovery is pursued in large document cases – that's what's at stake here."
The future of legal education
Speakers:
David Horrigan - E-discovery counsel and Legal Content director, Relativity
Patrick Burke - Founding director of the Cardozo Law School Data Law Initiative, counsel at Bennett & Samios LLP
Mary Mack - Association of Certified eDiscovery Specialists (ACEDS)
Wendy Collins Perdue - Dean and professor, University of Richmond School of Law
Hon Xavier Rodriguez - US district judge, Western District of Texas
William Hamilton - Professor and executive director, E-Discovery Project, University of Florida Levin College of Law
This session heard from elite directors of law school e-discovery programs, who forecast interesting predictions on how the future of legal education is set to play out.
Learning points:
Technology and e-discovery education has become and will continue to be an integral part of law school curricula in the US, with this set to transpire into the Aussie legal education market soon, if it hasn't already.
Data in years past from the American Bar Association (ABA) has shown that there has been a decline in applications and enrolments, however with education providers equipping their students with e-discovery and technology skills, there is indication that these figures will change as more job opportunities arise through this "new way of doing things".
Law students and lawyers alike need to start thinking about "alternative careers". Working in one practice area is no longer enough to ensure career prosperity.
"Part of the problem is students think, 'I'm going to go work at a law firm, I'm going to do banking', and they don't understand that there are multiple options, and you can vent your future as long as you emphasise your background, what you love, and what your interests are. And then back it up with some courses," says professor and executive William Hamilton.
"Really, it's cracking open those minds of law students to get them to think about alternative careers. We teach e-discovery, we teach analytics, we teach artificial intelligence.
"All these constellations of courses are becoming important for the success of many different directions."
Cross-border forensics and regulatory actions: A field guide in handling data
Speakers:
Brad Kolacinski - Director, Control Risks
Robert Calo - Senior legal counsel, Nokia
John Chesley - Partner, Gibson, Dunn & Crutcher LLP
Antonia Karlan - Principal, Control Risks
This session heard from specialists in the regulatory space who offered tips and tricks from recent experience on how to navigate the inevitable challenges when conducting discovery abroad, and staying in compliance with local data protection regulations.
Learning points:
We're currently seeing a substantial increase in co-ordination across jurisdictional enforcement authorities, resulting in an uptick in matters which are involved in cross-border discovery.
There's an ever-changing landscape of data privacy laws, however this can be managed. According to John Chesley, it's about maintaining an active docket. Rather than be a ground-level expert in every jurisdiction, recognise where there are potential "trip points" and identify who is the right expert to turn to, to make sure you step over those trip points.
Have a multi-function discussions and utilise internal data recorded by cyber security platforms, IT and HR departments before taking it externally to ensure you're ahead of the curve.
"I do miss the days of the purely domestic investigations, where I can actually read the documents. But I think that the most important thing is to find the experts on multiple levels. So one: 'What are my data transfer limitations? Can I take the data out of the country? Can I not? And before I collect, do I need a consent? Have the consents been taken as part of the onboarding employee and deployment process?' So that's the first thing I'm looking at," says John Chesley, partner at Gibson, Dunn & Crutcher LLP.
"Once I figure out what my playing field is, then I figure out who my team is. Sometimes Nokia has resources around the world where they can do data collections, but not necessarily another jurisdiction and so often times that's when you'll need to turn to an external vendor and look at: 'Have I worked in this jurisdiction before? Who was my team the last time? Did they work out well?'
"If I haven't worked in a particular jurisdiction that I'm looking at, I go to my colleagues to see who their recommendations are because luckily we've been doing this long enough that we don't need to reinvent too many wheels. We've got a pretty good, clear network of people."
The rise of AI and what it actually means for you
Speakers:
Doug Kaminski, Relativity
Shimmy Messing - Chief, Messing Ventures
Richard Kessler - Executive director, Group Information Security Officer, Information Governance, UBS
Kerri-Ann Bent - Economic sanctions advisor, Barclays Capital
James Sherer - Partner, BakerHostetler LLP
This session heard from peak legal experts on how artificial intelligence is set to continuously alter both law firms and organisations more as tools become faster, smarter and cheaper to implement.
We also uncovered how we can take control of AI, rather than let it take control of us.
Learning points:
There's a difference between strong AI and weak AI. The weak AI is what we're currently seeing, according to the panel, and is described as basic machine learning, whereby the tool learns from documents, presents patterns and comes up with basic algorithms. The strong AI is when a tool has "surpassed our level of understanding".
Despite fear-mongering in the press, AI is just a set of technologies that will help lawyers improve how they operate. It will also help ascend careers because lawyers are able to produce higher-value work as tasks which aren't novel or do not require emotional intelligence can be delegated to AI platforms.
The legal profession worldwide has been slower to adopt AI than clients because of reluctance. However, no matter how smart and strong AI becomes, clients will still need lawyers to do analysis, negotiate and in some aspects, the legal documentation that can't be replaced by AI or machine learning at the moment.
"When we think about car automation and machines that were replacing workers in factories, there was a transformation that the folks that were involved in assembling those cars underwent," says Richard Kessler, executive director, Group Information Security Officer, Information Governance, UBS.
"So I think it is something that is transformative, and if we all work together, it can have a very positive effect as to our own individual careers and we'll be better off."
THE AUSSIE CONTINGENT 
Despite the 17+ hour flight time commitment, this year's Fest saw 23 Aussies make the journey over. Lawyers Weekly head of partnerships and host of The Lawyers Weekly Show, Will Magee, caught up with a couple of them at the event to get their take on the e-discovery space both overseas and at home.
1.
Craig Macaulay, executive director, KordaMentha - Melbourne based
Grant Whiteley, director, KordaMentha - Perth based
WM: We've got a solid Aussie contingent at this year's Fest and I'm keen to see what everyone's taken away from it. Have you guys at KordaMentha found it a fruitful trip so far?
CM: Yeah. From my point of view, in particular, I think it's been very valuable. It's an area that's moving so quickly. It surprises me just how much is still new and evolving with the tool.
WM: There's a lot of really cool stuff happening in the e-discoveries space at the moment. A lot of it gets bogged down in talking about the litigation matters, but there's obviously other usages for it as well … Grant you were saying that there's a recent matter that you guys dealt with outside of your usual litigious work that was pretty interesting.
GW: We had one recently where we got a number of unstructured data sources from a client and we ingested that into Relativity and we did some normalisation processes of the data. In starting to look at that data, we saw that there were some red flags that were becoming apparent.
We had some discussions with the client [regrading] a more collaborative approach just to make sure that they're aware of some of these issues, [but] they weren't. On paper, they didn't realise they had some issues that they weren't seeing. So we started to flesh that out a little bit and we performed a number of procedures testing their values and looking into the culture that was actually being communicated around the organisation and it was astounding what came out. There were a number of implications across the board for the client. It resulted in a number of dismissals and other internal sanctions against employees, but ultimately it helped the client fix their business. It reduced risk going forward.
CM: The engagement started off as pre-emptive review and no one had been looking for those sorts of things, but it very quickly turned specifically around the cultural issues of sexism within the work place. Of course, that's clearly been written around a fair bit at the moment. Now I don't know whether businesses have wanted to delve into that all the time, but in this particular case this client did, and I think it surprised them that we could deliver this from actual data. I suspect that they have seen people towing the company line and face-to-face or in interviews, they'd say, "No, we're not doing this", but clearly the sexist, misogynist language that's been used was grounds for them to dismiss a number of employees and undertake a number of disciplinary action against others.
GW: Using something like Relativity to perform that analysis gave us the ability to use their machine learning and some of their processes to identify and bucket those terms and those concepts, but then go down and find the exact email. And the client can get the facts of what's going on, quickly. Again, it helps them make decisions about their organisation really fast.
2.
Nathan Wigginton - director, Sky Discovery - Sydney based
AJ Hind - director, Sky Discovery - Melbourne based
Stu Hall - Asia-Pacific team lead, Relativity - Melbourne based
WM: What kind of trends are you seeing in terms of their adoption of e-discovery?
SH: From a Relativity perspective, increasingly we're seeing corporates look really seriously at tool sets, and looking at bringing the product in-house. That's for a number of reasons. The idea of fixing costs, particularly around software, I think, is appealing. I also think that over the journey we're also seeing that there's an increased risk and sensitivity about some of that data being outside of their organisation.
WM: Law firms are so incredibly security-conscious and rightly so when handling client documents. There's often kickback here about firms not wanting to move documents online because there's a bit of a fear of client information being out there, but what are your thoughts around the movement of e-discovery into the cloud, or further into the cloud. What are the implications around it?
NW: We've had those conversations with firms obviously being in the cloud and toggling around their security issues. I mean I'm going to put it out there, I think cloud base providers are more secure. You've got encryption at rest, which you know is standard, which government entities require. And these guys have bigger budgets than law firms. Your Microsofts and Amazons have huge budgets and you bet your bottom dollar that they're making sure security is a huge focus. I think Stu made the point that it's a lot more secure than behind the firewall of a law firm. And look, let's be honest, a lot of the firms are now moving to the cloud, so I guess you know that the CIO's have got passed that and they kind of addressed concerns of the partners and the clients. We've seen massive corporates moving to the cloud. And we've seen law firms [do it as well].
AH: As a part of a law firm strategy, if you're in the cloud with a corporate you can connect directly to them. We were talking before about bringing tools in-house, and a lot of that is because of the logistics of the where the data resides. So if you got the tool in-house with you, you can manage it all there and you don't have to move terabytes of data around. Seemingly in the cloud, if everyone's in the cloud in the same place you can make access to the data very secure, but a lot more accessible to everyone.
* The above are excerpts from pre-recorded podcasts at Relativity Fest. To check out our full conversations with those above, head to The Lawyers Weekly Show at lawyersweekly.com.au/podcasts
Q&A: LAW IN ORDER
A provider of e-discovery services to the legal profession since 1999, Law In Order head of consulting Justin Smith, offers up his perspective on this viable marketplace.
What is Law In Order doing on the e-discovery front?
Law In Order have been providing e-discovery services to the legal industry, corporate entities and government agencies since 1999 throughout the Asia-Pacific region. In 2009, Law In Order was the first Relativity provider in Australia and since then has developed as one of the most experienced consulting groups in the region.
We provide our clients with a very unique offering when engaging with us in the Asia-Pacific region as we support legal teams as a true end-to-end supplier for the lifecycle of litigation and investigations. In addition to our Singapore office, we have recently opened in Hong Kong and are offering the full suite of e-discovery and e-trial services.
We have added a number of new products to further enhance the document review experience in Relativity. We now have the capability to provide automatic redaction, self-serve reporting and self-managed client through the Milyli Relativity plugin. We have also added Veritone, which is an artificial intelligence (AI) product that enables legal teams to search, analyse and discover media files easily and cost effectively.
In 2016, the Supreme Court of Victoria released a decision that approved the use of Technology Assisted Review (TAR) for document review in a discovery exercise. Since this occurred, we have seen a significant increase in TAR interest from our clients. The consulting group at Law In Order have an in-depth knowledge of this technology and have been involved in a number of high-profile cases throughout 2016 and 2017.
How is this appealing to Australian legal professionals?
Client feedback has been very positive in relation to e-discovery. As Law In Order is a true end-to-end provider, matter engagement is simple and cost-effective.
A significant contributor to the success of our business is due to the experience of the consultants we employ. Our consulting group has many of the leading e-discovery and investigation experts from around the globe and is growing rapidly. Having a team of professionals to manage the technology and evidence for the life of a matter maximises your chance of success and reduces the risk associated with data management.
Lawyers that are working on large cases are often time-poor. Law In Order is able to provide a simple solution to a complex problem which enables the legal teams to concentrate on their case.
Why is it important for legal professionals to be wary of the benefits of e-discovery?
There is no denying that the benefits of e-discovery are significant. I can recall countless times when the e-discovery specialists at Law In Order have guided clients through complex situations with favourable results.
It is important to engage with a technical consultant in the early stages of a matter. The earlier a legal team engages with an e-discovery consultant, the greater the chance of favourable results.
Is it fair to say that Australian legal professionals who don't utilise e-discovery are missing out? Please explain.
The explosion of information has been one of the main drivers for e-discovery. Even on a small matter, a legal team could be dealing with large volumes of ESI, including emails, project files and server data.
The days of attempting to run a large litigation or investigation without the assistance of technology are over. Many of the legal teams that have thrived in recent years are the ones that have embraced the use of e-discovery technology.
More than ever before our clients and their customers are pushing the use of analytics and review technology. The use of standard e-discovery techniques and products are proven to be successful and are now a cost-effective option for matters of all sizes.
What would you say to encourage Australian legal professionals to utilise Law In Order and e-discovery?
Most e-discovery products have improved significantly over the last decade and are now very user friendly. In many cases, I have seen lawyers successfully complete document review electronically with less than two hours of product training.
If you have an experienced consultant who can guide you through the process, you are far more likely to have a positive experience. So engaging Law In order at the very beginning would be advantageous to legal teams.