Character assassination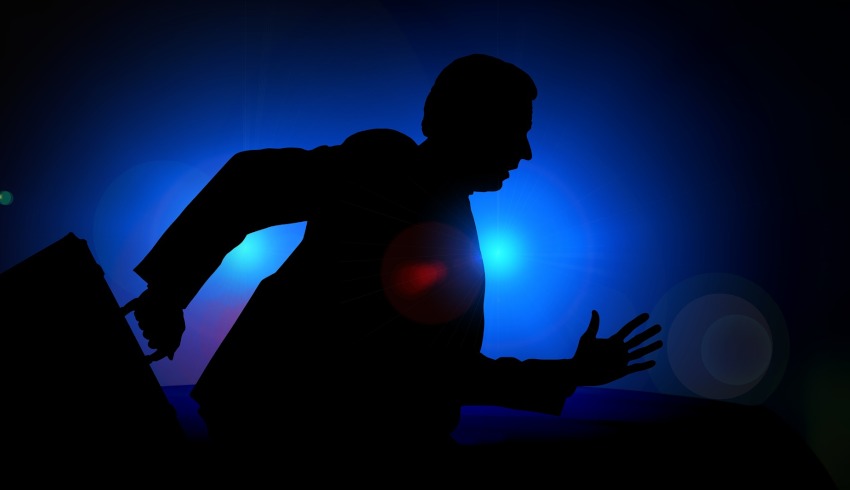 Described as "the action of damaging the good reputation of someone; slander or libel", defamation cases have been keeping lawyers busy for decades.
Airing dirty laundry about someone has never seen more serious repercussions in Australian law.
Most notable in 2017, the subject of defamation was brought on by the high-profile case concerning Rebel Wilson v Bauer Media. At the time, a series of articles in Bauer publications, Woman's Day and Australian Women's Weekly, were revealed to have made defamatory claims about Ms Wilson that that led her to lose several lucrative Hollywood roles, including voiceover work for Kung Fu Panda 3 and Trolls.
The jury found in favour of Ms Wilson on every element of her defamation claim, which was represented by Corrs Chambers Westgarth.
"The jury accepted that Bauer's magazines engaged in a calculated campaign to capitalise on Rebel Wilson's public success," said Corrs partner Richard Leder, who was the principal partner on the matter.
"Even on the eve of trial, they published a story about her that was simply a fabrication. The jury accepted that their claims were defamatory and untrue."
Ms Wilson's victory was particularly significant considering the ongoing controversy over 'fake news'.
"The media has a critical role to play in our society, but freedom of the press doesn't justify chequebook journalism or plagiarism," Mr Leder said.
"Rebel Wilson pursued her claim because the defamatory publications cost her movie roles and seriously damaged her career.
"With the international publicity attracted by the case and her successful outcome, her reputation and her honesty [have] been vindicated. The support she received during the trial was also extremely reaffirming for her.
"We are delighted to have advised Rebel Wilson on this important defamation case and thrilled with the outcome. This is a clear example of Corrs' capabilities in acting for high-profile public figures to protect their reputation and interests."
In the end, the case saw Ms Wilson awarded $4.5 million in damages over the defamatory content.
Though for Bauer, it was not only a loss of cash that hurt them. The significant media coverage about the case consequently cost the company's overall readership and reputation, proving how serious defamation allegations are taken in Australia today.
However, the defamation case concerning Rebel Wilson v Bauer Media is not the first, and certainly not the last.
To gain an insight into all things which make up this unique practice area, Lawyers Weekly spoke with Corrs Chambers Westgarth special counsel Jim Micallef.
The attraction points
For a lawyer, defamation law poses an exhilarating but tricky space to navigate.
As someone who has practised in this area for years, Mr Micallef is well abreast of these feelings, noting that both of these aspects surrounding defamation matters attracted him to it in the first place.
"I was David Levine's associate. I was his associate for a number of years and he was the defamation list judge when I was his associate, so as a defamation list judge he would hear arguments and trials involving defamation matters and it just seemed like an interesting area to me," Mr Micallef says.
"Indeed I think it remains one of the last bastions of true advocacy where you have people contesting what is true and what is not true. It's very different to the usual commercial matter that you might get today where it's about whether a contract has been breached or similar issues. This is all about facts, more often than not. Facts which involve a salacious aspect or an interesting or salacious aspect that people are interested in.
"An example of the latter is, like the Rebel Wilson case for example, which a partner in our Melbourne office was responsible for. Rebel Wilson, of course, is a famous person and people are interested in what she's got to say. As an advocate you get to meet those people, understand something about them and that's always very, very interesting.
"It's a technical area of the law, with elements of publication, all of the different defences, and elements, etc. so you get the benefit of utilising your skills as a legal technician as well."
Defamation matters are not only attractive to legal professionals, they're also attractive to many media outlets, with cases that concern character assassination a hot ticket for many news articles.
While it may be seen as a challenge given the high-profile nature of the practice area, Mr Micallef reassures that added media attention can work in the lawyer's favour.
"I think you embrace [the media attention]," he says.
"Often in the context of media, if there's a defamation case they would more often than not err on the side of presenting the matter from a defendant's perspective because their interests lie in fewer defamation cases, smaller rewards and those sorts of things – that's part of their business.
"The Rebel Wilson case is probably a good example of that. The verdict in that case will have the potential, I think, of resulting in other plaintiff's claims because people will read that and say 'that's a significant award of damages'. So when the media publish those things, more often than not it's water off a duck's back from my perspective. My focus always is on just presenting the client's case at its best and what's said in the media hopefully doesn't influence the ultimate result."
Steady flow
While Australia has seen a "steady flow" of defamation matters in years past, Mr Micallef says these could rise following the Rebel Wilson verdict.
"I think there's probably been a steady flow of defamation matters in this country," he explains.
"The interesting thing is that in the UK there's been a significant drop in defamation matters and the reason for that is the law in the UK has changed, as such that plaintiffs can only bring claims for where they can establish serious harm to their reputation. That is, damage is still presumed but they need to establish that the particular publication resulted in serious harm.
"Another reason, I think, is the development of the law of privacy in the UK. In Australia, there has been a steady flow of defamation matters commenced, and I haven't noticed a drop or an increase. There was a slight drop after 1 January 2006, in 2005 when the Uniform Defamation Law came into play, and around the country, as a result of which, most corporations couldn't sue, so that caused a drop but since then it's been pretty steady.
"That said, I think as a result of the Rebel Wilson verdict, where people see large sums of money, I think will have the potential to result in an increase in defamation cases. Of course the decision only sends a message to the tabloid magazines who pay for stories and run them without checking their facts, and some plaintiffs will probably wait to see what happens to Rebel's case on appeal."
In terms of competition for defamation matters among firms in Australia's legal market, Mr Micallef says there's not a lot, primarily due to the complex web one has to navigate in these types of cases.
"It's such a technical area. People with good experience about defamation matters are few and far between. I could probably count on one hand the solicitors in Sydney who specialise in media law or who could talk about it confidently, so I think the competition is not that high. There are law firms who act for insured defendants and that's their bread and butter. Where I focus on is high-worth-individuals and in that space I don't know that there is that much competition," he says.
"You can't ignore that this area is a nuanced area in terms of that balance between freedom of speech and protection of reputation, and I think the better advocates that are involved in defamation law appreciate that nuance.
"Just sending out a letter of demand, seeking out retractions and apologies isn't necessarily the best or the only way to try and resolve a significant issue, particularly in the current environment where most corporations can't sue, where the media landscape has changed with social media and those sorts of things, so there are other ways now where a media advocate can add value to their client, whether they're a plaintiff or a defendant, in the context of prosecuting or defending a claim."